Going creative to advertise the Ritz revamp
Moving fast: Off The Bench Ritz Cinema project looks at ways to get the community involved.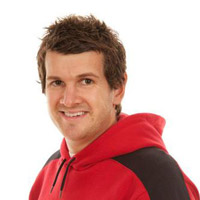 — Off The Bench, a Lincoln-based voluntary organisation, have set out to bring back the Ritz cinema to its former glory. The team keeps The Lincolnite updated with their progress every week.
---
Following last week's visit to London, this week we went to visit the Arts Picturehouse in Cambridge for another insightful meeting. A long chat with Trish Sheil, the film education officer, allowed us to find out how it would be possible to work with schools and local communities.
Many ideas have spawned from this, including film and media workshops for people of all ages. We want to empower young people to go through the whole process of having an idea, filming it, and then seeing it up on the big screen.
This leads nicely onto the announcement of two new appointments here at OTB. In moving forward with the project, we have taken on two media production assistants who are Chris Curtis and Ben Mills. Both are local lads, and incredibly talented.
They have been tasked with documenting the project, and once the cinema is up and running, to go out and make professional level commercials for local businesses.
Over the last few weeks the OTB team have been meeting with Jaki Fisher, a lecturer with the School of Art at the University of Lincoln. As a former Ritz patron, Jaki's enthusiasm for the project has been up alongside ours since the project was announced.
Jaki has been getting Creative Advertising students involved with the project. For when the building work is underway, we wanted some visually stunning hoardings to adorn the site. The students haven't disappointed — each group of students has created 6 photographs and we're having a tough time narrowing it down.
This is where you come in. We believe all these images deserve to be seen, and so we are planning to hold an exhibition of the images. We want to know people's views and let them decide which images should be used.
As a little taster, the image at the top was created by Creative Advertising students Harriet Stringer and Jake O'Coy. As this exhibition is developed further, we shall keep everyone informed. It's all so busy and exciting at the minute and we want everyone to be involved in the project.
Next Week: Read Chris and Ben's views for the Ritz project and how they'll be involved. Meanwhile, you can follow @OtbRitzCinema on Twitter.