March 8, 2012 8.00 am
This story is over 123 months old
Strugglers Inn wins real ale pub of the year
Friendly local: There are no strangers in a good pub, only friends you haven't met yet, according to landlady Anna.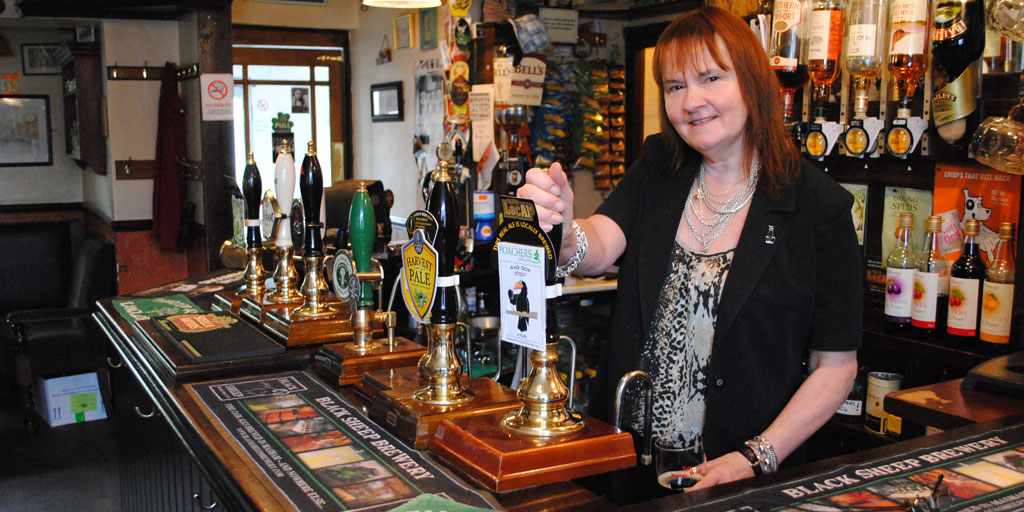 The Strugglers Inn has been named Lincoln CAMRA Branch Pub of the Year for the second time in three years.
The pub fought off tough competition from the likes of Lincoln's Jolly Brewer and Golden Eagle as well as the Butcher and Beast in Heighington.
A vote by local Campaign For Real Ale members started the selection process before four judges chose the winner on the quality of beer, atmosphere, service, community focus and value for money.
Landlady Anna, who doesn't use a surname, worked as a landlady in Lincoln for 25 years and feels a good choice of beer and friendly regulars make a great pub.
"Customers come in looking for interesting beers and we can have up to five guest ales including Poachers, which is brewed in North Hykeham.
"There is real community spirit here with a base of regulars who make visitors feel welcome and in a good pub there are no strangers, only friends you've not met yet."
Lincoln CAMRA chairman Bob Foulger said: "Anna is extremely enthusiastic about real ale and we believe that if a publican looks after the cask beer in the cellar, then everything else in the pub is likely to receive the same care which is certainly the case at the Struggs."
The Strugglers Inn now qualifies for the Lincolnshire round of the competition which is the next hurdle on its way to becoming CAMRA's national pub of the year.