Top 5 Lincoln Diamond Jubilee celebrations
Diamond Jubilee: The Lincolnite picks the top five activities to check out over the long Bank Holiday weekend.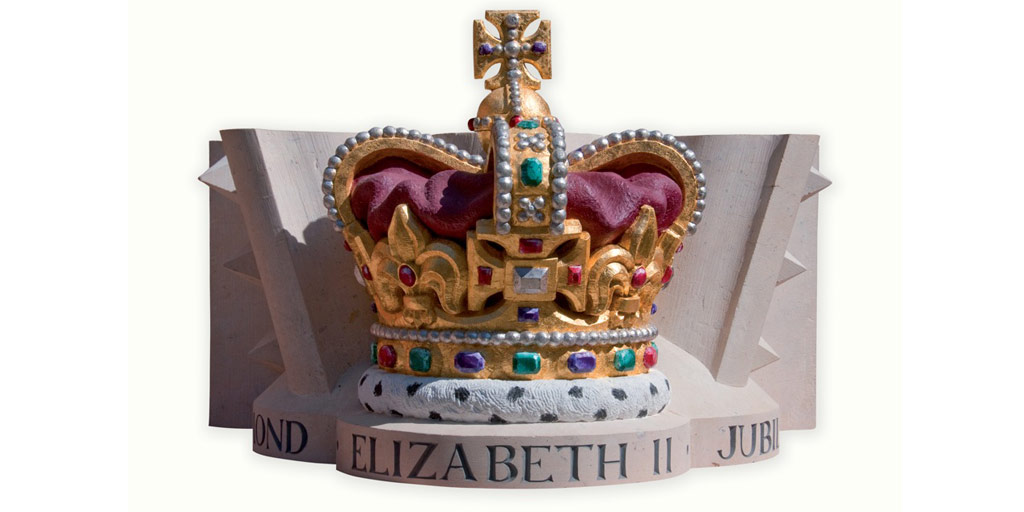 Lincoln Cathedral will fix this special celebratory stone in the southwest turret, on top of which sits the statue of St Hugh, as part of restoration work. The replica Coronation Crown will also be on dsiplay in Lincoln Cathedral over the bank holiday weekend.
With the Queen's Diamond Jubilee on June 5, there will be plenty of celebration happening around the county. Though which event would you like to celebrate the Queen's reign at? The Lincolnite picked the five best places to go, for all tastes.
---
Castle celebrations
Where: Lincoln Castle
When: June 4, 7pm
Price: Free
Lincoln Castle will be hosting a special evening event after a weekend of family fun celebrations. Three beacons will be lit on Monday as part of a country-wide chain by the Chairman of Lincolnshire County Council, the Mayor of Lincoln and the Lord-Lieutenant of Lincolnshire. There will also be daytime events on June 3 and 4 including medieval re-enactments from the Lincoln Garrison and Buckingham's Retinue, walkabout acts and musicians. While tickets are sold out for the evening event on June 4, for those joining the daytime events, the castle's normal event admission charges will apply over Sunday and Monday (£7 adults, £5 concessions, £19 family ticket).
---
Beer festival
Where: Witch and the Wardrobe pub
When: June 1 – 5, 11am – 11pm
Price: Free
Relax with a cold beer while celebrating the long reign? The Witch and Wardrobe pub along the Waterside is hosting a five-day beer festival over the Jubilee weekend, featuring 18 real ales — from Marston's Pedigree Diamond and Jennings Sneck Lifter to Wychwood Hobgoblin. There will also be live music, a karaoke disco and even a clockwork pig race to raise money for Macmillan Cancer Support.
---
Charity fun
Where: Golden Eagle pub
When: June 2, 12pm – 8pm
Price: Donations accepted
Start the Jubilee celebrations with a bang at St Barnabas' Jubilee Live & Local event, showcasing some of Lincoln's finest talent in the new beer garden at the Golden Eagle pub on the High Street. The beer garden has had a £25,000 refurbishment, and bands from Lincolnshire including The Treehouse, Little Imp and Ian Borough will be performing. Bring the family along as their will be children's activities including a bouncy castle with slide and face painting. There will be offers on real ale, a BBQ with local sausages and burgers and a quiz in the evening. Entry is by donation and all proceeds go to St Barnabas Hospice.
---
Village green party
Where: Witham Fields, North Hykeham
When: June 5, 12pm – 5pm
Price: Free
North Hykeham Town Council will be celebrating the Diamond Jubilee with a large event on June 5 on Witham Fields, off Fen Lane, from 12 to 5pm. There will be a dog show with a large selection of different classes, plus live music from The Jets' Skiffle Band and Remember Then. There will be an inflatable boxing ring and gloves, gladiator duel, bouncy castle, bungee run, sumo suits and a sporting coach for kids aged 8-12. There will also be petrol cars for all ages, archery and a Skate Park competition. The Town Council will be hosting 50's style games including hoopla, coconut shy, stocks, hook a duck and ladies skittles. A vintage bus service provided by the Transport Museum will be run every hour starting at 12.30pm, 1.30pm, 2.30pm, 3.30pm, 4.30pm and 5.30pm from Fen Lane.
---
Street parties
Of course, it wouldn't be a Jubilee without a few street parties. While many street parties will be for local residents only over the Bank Holiday, a number of events are being held across the city for you to take part in. From village green entertainment to children's school parties for students and parents, everyone will be invited to at least one event around them. Lincolnshire Co-op even supported 39 in the Lincoln area to make them more spectacular. Find out where your nearest local party is. If all else fails, why not set up your own right royal party in your home?
---
Are you hosting a special Jubilee event? Let everyone know in the comments.