BG hosts Olympic flame overnight in Lincoln
Olympic rest: The Olympic Torch and flame were hosted overnight in Lincoln at Bishop Grosseteste University College.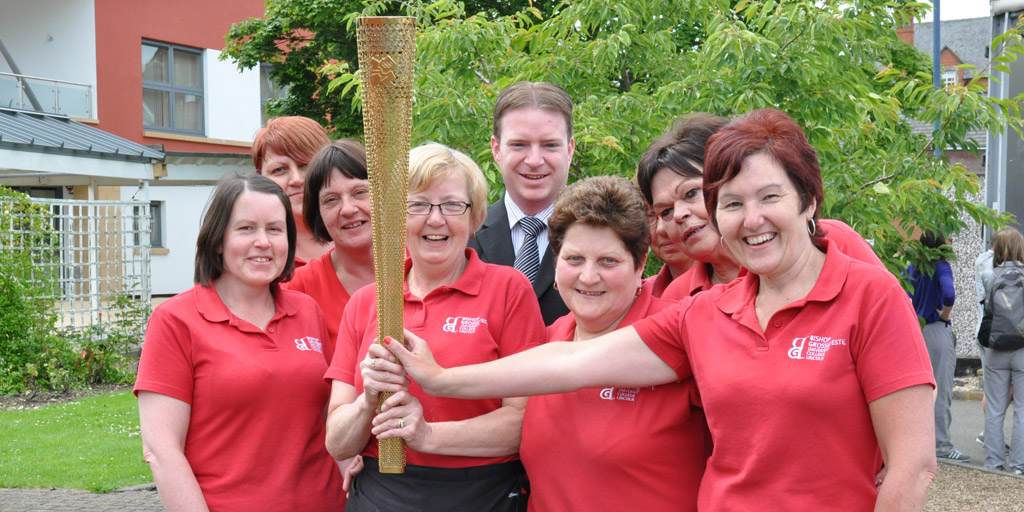 BG housekeeping staff with the Olympic Torch
Thousands of people lined the streets in Lincoln for the Olympic Torch Relay, but not many people knew where it stayed overnight.
The flame was kept under high security on the campus of Bishop Grosseteste University College Lincoln, where 200 staff and around 40 vehicles spent the night, before setting off to Nottingham on Thursday.
Senior management at the university college heard last year that they had successfully bid to host the Olympic Torch Relay team, but staff and students at BG weren't told until Wednesday.
Such was the security surrounding the overnight stay that no-one from the university college was told exactly where on campus the Olympic flame was kept.
"This is a real coup for BG and we were delighted to be chosen by LOCOG to accommodate the torch relay team during the Lincoln leg," said Rob Jones, Director of BG Enterprise.
"We secured this booking last year but given the security surrounding the torch relay we were unable to inform staff and students until we were given the all-clear."
Rob Jones with the Olympic flame