June 27, 2012 9.42 am
This story is over 118 months old
Golden ride for Tower Action Group girls and RAF Waddington military wives
Golden ride: Tower Action Group rewarded for their work with a sparkling ride in the Golden BMW convoy in Lincoln.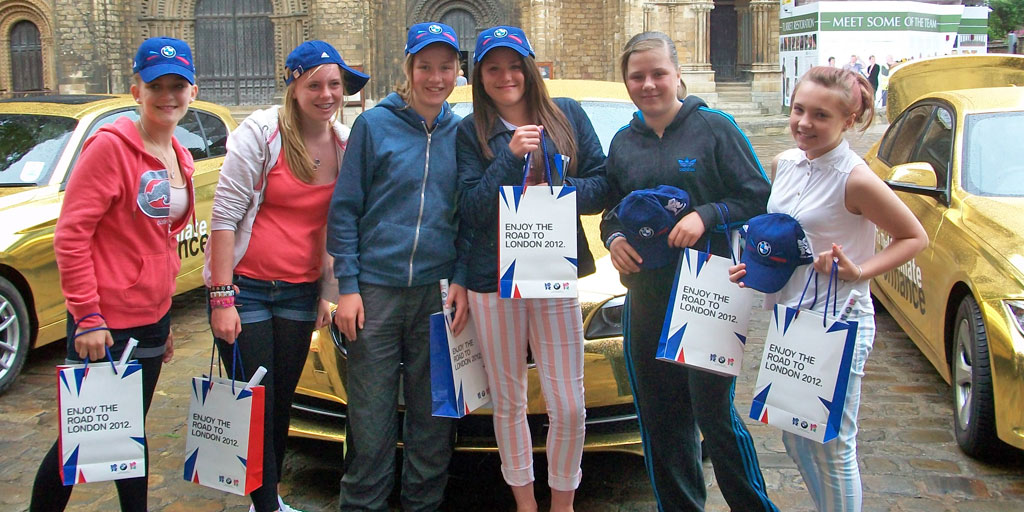 Six girls got a glitzy lift from the Golden BMW convoy in Lincoln on Tuesday, ahead of the Olympic Torch Relay.
Shannon Lane, Lois Lane, Chelsy Parkinson, Chloe Bates, Mollie Howitt and Yasmin Williams are part of the Tower Action Group.
The girls were nominated by Maaike Veenkamp, Youth and Community Development from Off The Bench in the competition from The Lincolnite and BMW.
The military wives from RAF Waddington were also one of the winners in the competition.
Janine Allen, Allison Drury, Lorraine Rhodes, Valerie Holt, Lyndsey Taylor, Leah Henwood, Carol Hughes and Julliane Mcgunnigle were driven around Lincoln while sipping on fizz and visiting the local Waddington school and the base itself.
Maaike Veenkamp said in the nomination for the Tower Action Group girls: "In recent years a great hype of negative stereotypes have surrounded the estate and a group of 6 young girls from the estate are working hard to tackle the problems in their community and challenge that stereotype.
"I have worked with them since September 2011 and in that time they have managed to apply for their own funding in the hope to run youth activities on their estate twice a week to keep the younger children active and engaged in positive activity rather than negative activities that are currently causing problems for the local residents.
"The girls have helped out at a number of community fetes througout the year to help fundraise for the Tower Action Group who opened the community office in the summer of 2011."
Along with a ride in the Golden BMW convoy the girls were also given goody bags by BMW Sopter Lincoln which included a BMW London 2012 cap.
Here's a look at how their day went:
Here's more about the Tower Action Group: