July 11, 2012 10.44 am
This story is over 117 months old
Traffic delays loom in 8-week Tritton Rd works
Alterations: Junctions along Tritton Road are getting a revamp to improve travel for motorists and pedestrians.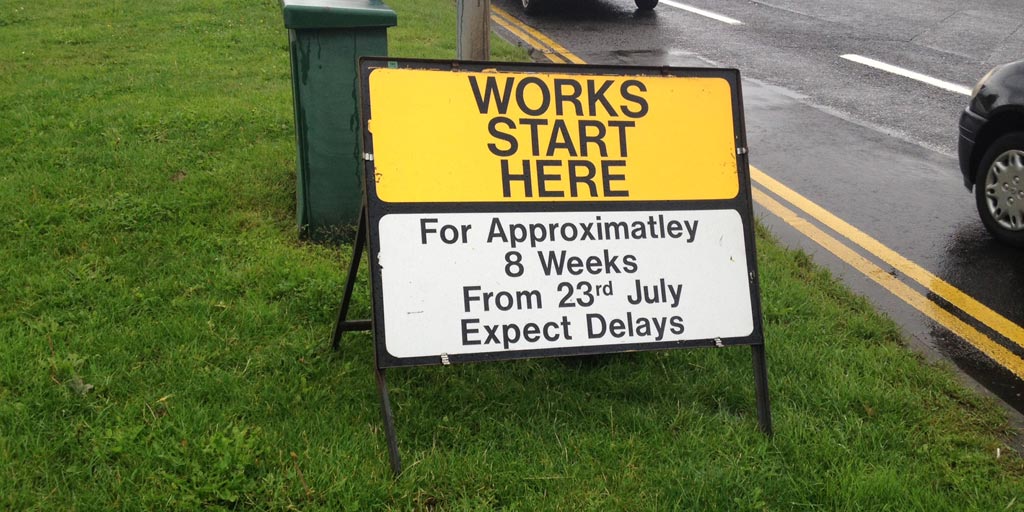 Disruption to a main route through Lincoln is expected as two junctions along Tritton Road are altered.
The Morrisons Supermarket/Tritton Retail Centre and Skellingthorpe Road junctions are undergoing works from July 23 for 8 weeks.
The junctions will be improved with extra low voltage traffic signals, to reduce the city's carbon footprint.
The Morrisons Supermarket and Tritton Retail Centre junction work will take around eight weeks to complete.
There will be a new left turn lane added just for those travelling southbound into the retail centre, and side roads and junctions resurfaced.
However, motorists will only be able to make left turns in or out of the junctions, and even after work is complete, right turns into Beevor Street will be banned.
Tim Clark, Principal Engineer, is reassuring motorists that it will not disrupt the flow of traffic while work is completed.
He said: "We're making the most of the opportunity to carry out these improvements while there is less traffic on the roads over the summer holidays.
"We're also working seven days a week, with longer working days, and some night-time working too. Everything possible is being done to minimise disruption.
"There may be some short-term inconvenience, but it will be worth it in the long-term.
"Motorists will find there will be less hold ups because traffic will flow more smoothly into the shopping centre and retail outlets, and we'll have new state of the art traffic lights in place too.
"Please be aware that during the works it will be 'left in, left out' for Morrisons and Tritton retail park – you won't be able to turn right.
"If you're not heading to the shops here, please use an alternative route. Full access to shops and businesses will be maintained throughout."
Meanwhile, changes will be made to the Skellingthorpe, taking around six weeks, junction to improve accessibly to pedestrians.
All four turnings will have pedestrian crossings, including diagonal crossing points. The junction will also be resurfaced.
Although motorists will only be able to use three out of four turnings off the junction from monday to Saturday while work is completed. The Skellingthorpe Road east arm will be closed. On Sundays, the Skellingthorpe Road west arm will be closed too.
Tim Clark added: "We'll have temporary traffic lights at three of the four 'arms' of the junction Monday to Saturday but people won't be able to get in or out of Skellingthorpe Road heading east towards Boultham Park roundabout.
"On Sundays, motorists won't be able to go down Skellingthorpe Road towards the railway crossing either.
"We decided on this because when we looked at the numbers of vehicles using each road, it's the best way to keep the vast majority of the traffic moving and it allows the improvements to be made as quickly and safely as possible.
"We think it will make a real difference for pedestrians to be able to cross the road diagonally, it will make life much easier for them and improve safety too."
Diversions for both junctions receiving work will be in place and no businesses will be affected by the work.
Bus companies may alter their route, so residents are advised to check before planning a journey.