In pictures: UK Rescue Challenge 2012
Fire away: A host of fire and rescue teams for the UK are competing in a nationwide challenge in Lincoln this weekend.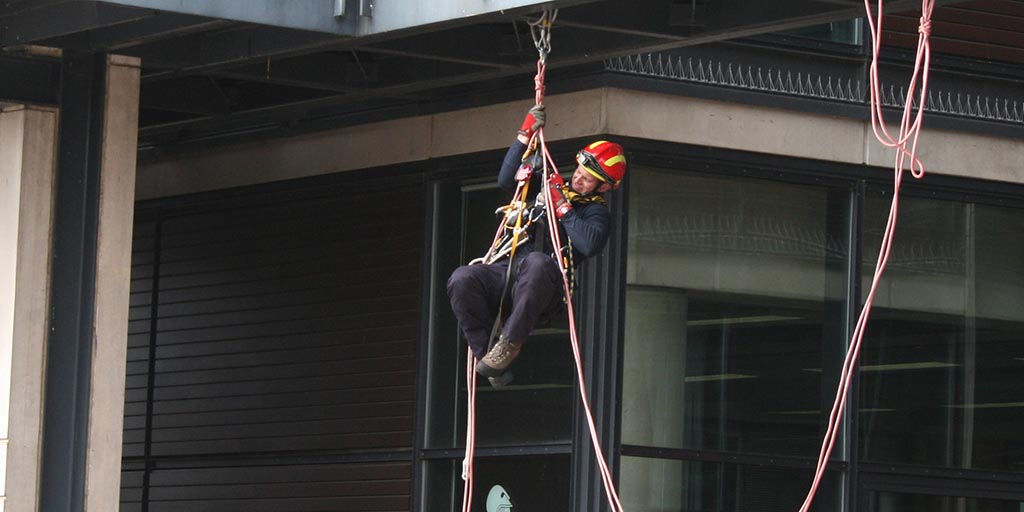 Lincolnshire Fire and Rescue is hosting the biggest firefighting competition in the UK this weekend, demonstrating Fire and Rescue teams' expertise.
Around 130 teams took part in the five exercises of the UK Rescue Challenge, from undertaking an urban rescue to getting a casualty out of a car crash in 20 minutes.
Teams scaled the University of Lincoln's main building, undertook water rescues in Brayford Pool and freed people from car crashes under Brayford Way Bridge.
Activities for visitors include a graffiti artist, climbing wall, street performers, street first aid and a fly-past by the Red Arrows.
There was also the chance to meet some of the local team's rescue dogs too.
Lincolnshire Fire and Rescue's group manager Mark Baxter said: "Fire and Rescue teams across the country are being challenge and tested on how they would do modern rescue for the fire service.
"There are five disciplines they are being challenged on: road traffic collisions, trauma (advanced first aid), rope rescue, urban search and rescue and water search and rescue.
"As a fire service, we are always very proud of the work we do and the high standard the team perform at on a day to day basis. We just want the public to come and see and enjoy the event."
He added :"Lincoln was chosen after we put in a bid to the competition two years ago. It goes around the country every year with a different fire service hosting, so Lincolnshire Fire and Rescue is really proud to host and showcase all the work it does in rescue situations."
Chris Whaley, the university's catering and conference manager, said: "We're delighted that the University of Lincoln is able to support an event such as this.
"It's raising the profile of the university and the city as a whole, and is our way of thanking Lincolnshire Fire and Rescue service as they do so much for us and the local community."
Steve Apter, chairman of the UK Rescue Organisation, added: "The UK Rescue Challenge is the culmination of hours of dedicated training and honing of skills across a wide range of technical skills.
"It's a world-class event, showcasing the pinnacle of the nation's rescue expertise."
The event runs from 10am to 4pm August 24 and 25 and is free for the public to attend.