Local teens collaborate on new Coca Cola drink
Winning ideas: Teenagers from Lincoln won a challenge to design the branding for a new juice drink as part of their National Citizen Service course.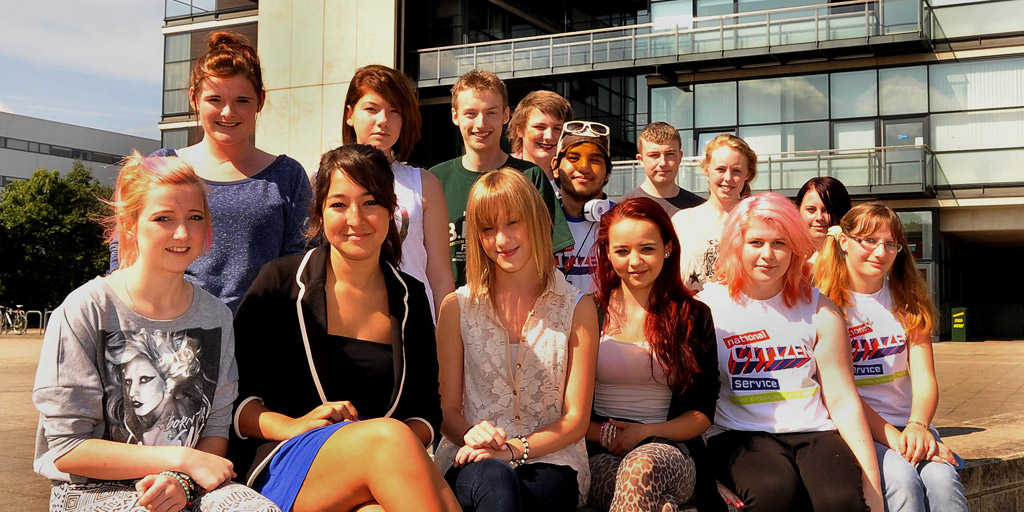 Winners: The team based at the University of Lincoln, who won the Coca Cola Challenge
A group of Lincoln teenagers won a drinks design challenge set by Coca-Cola as part of a national training scheme.
Over 550 young people from Lincolnshire and Rutland came up with products, brand names, logos and slogans of a mystery new juice drink to be launched at a major event such as The Oscars or The London Fashion Show.
Groups then pitched their ideas to a panel of judges. They had been living together for two weeks on a National Citizen Service (NCS) course, which teaches 16 to 17-year-olds new skills and helps them engage with their local communities.
The eventual winners, 14 teenagers from Lincoln, spent their first week away in PGL, an outdoor adventure centre near Grantham, and on the University of Lincoln campus, where they learned money management, CV writing and job interview skills.
National Citizen Service is managed in Lincolnshire by Lincolnshire & Rutland Education Business Partnership (EBP), which supports over 10,000 of the county's 14 to 16-year-olds with work experience.
Phil Everett, Lincolnshire & Rutland EBP Enrichment Officer: "The Coca Cola Enterprises Challenge proved really popular and called on the young people to use a range of skills.
"Team members had to take on different roles, but really work together to come-up with strong concepts for the juice drink.
"This year's NCS programme is giving sixteen and seventeen-years-old teenagers a range of amazing experiences."