August 29, 2012 9.04 am
This story is over 112 months old
Mayoral Medal heroes: Neil Blow
Medal winner: Neil Blow helps families in Lincoln struggling to buy food with his emergency food boxes.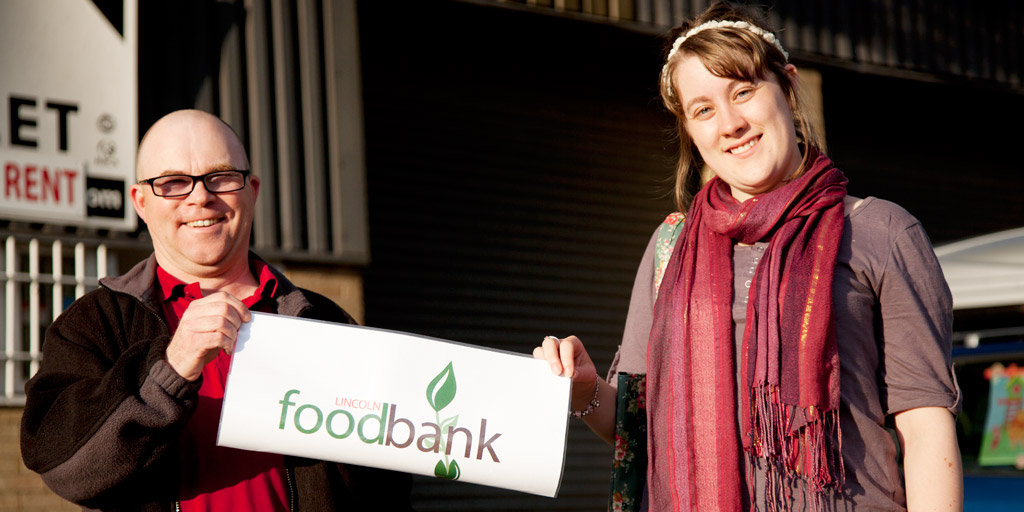 — The Mayoral Medals series introduces you to the six inspirational people who won the award this year, chosen by the Right Worshipful Mayor of Lincoln. More stories from this series.
---
Neil Blow from Lincoln, received the Mayoral Medal this year for his charitable work at the Bridge Centre Food Bank, which is part of a national charity scheme established by the Trussell Group in 2008. It provides emergency food parcels to disadvantaged residents in the local community.
Neil Blow and the other volunteers at the Lincoln Food Bank make food parcels, known as food boxes, for people in Lincoln who are out of work or live on a very low income, many of whom often find themselves without food and no money to spend on basic necessities.
Neil said: "We couldn't do it without all the people who volunteer at the Food Bank each week, they do all the work.
"I'd like to continue my work at the Food Bank as long as I can, as I enjoy helping people who are in need," he added.
All the food at the charity is kindly donated by people from the local community, as well as from a number of schools and supermarkets across Lincoln.
Neil, who has worked at the Food Bank for about four years, originally worked with the charity – alongside his wife – from his home in Lincoln. Since its first six months of operating in the city, the Food Bank has helped more than 1,000 people.
"We do get a lot of help from the Lincoln Community Larder but without the Food Bank, life for many people in Lincoln would be very difficult," said Neil.
The Food Bank scheme produces anywhere between 20 and 30 food boxes every week, depending on demand, and includes three days' worth of non-perishable food such as tinned vegetables, pasta and rice pudding.
Neil has seen a significant increase in the number of people requesting parcels from the Food Bank recently, including occasions where they have simply run out of food:
"We have a policy in place that if families have received at least three parcels, we refer them to Christians Against Poverty (CAP)."
Set up by the Trussell Group back in 2008, the Food Bank is hosted at The Bridge Centre on Newark Road – in partnership with Lincoln New Life Church – and aims to support people and families who are experiencing financial or emotional problems.
He added: "I think it's good that Lincoln has the Mayoral Medal tradition, because it recognises those people who volunteer their time and services for free."
For more information about the Food Bank, including how you can get involved, see the Bridge Church's website or contact the Bridge church community directly on 01522 530 730.
Photo: Joshua Potter for The Lincolnite