September 27, 2012 3.53 pm
This story is over 117 months old
"Bizarre" vintage market returns to Lincoln
Vintage fair: Students and residents were treated to a taster of a popular vintage market today.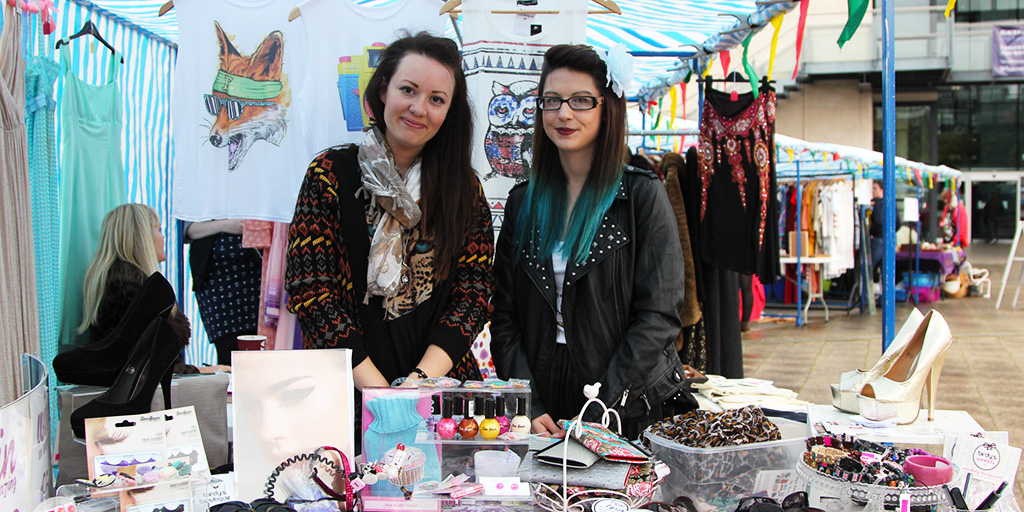 A vintage clothing market organised by local businesses was held outside the University of Lincoln on Thursday, September 27.
Bizarre Bazaar, an open-air vintage festival now in its fifth month, featured 14 stalls selling handmade and vintage jewellery, clothing and accessories.
The market also featured a Swishing event, where visitors could swap their unwanted clothes, footwear and accessories.
Back in April, the market was introduced to Lincoln's High Street as a way of promoting vintage stores and market stalls from across the city.
Organiser Paul Hencke, from vintage store Yak Clothing, said: "We have a good collection of vintage shops in the area.
"The shops in the city centre have proved popular, but we decided to organise something to promote as many shops as possible.
"We've had a good response from sellers and buyers alike, and we're trying to get more sellers involved and get the word out. There seems to be a big demand for vintage in Lincoln, and everywhere in the country vintage is a massive movement."
The last Bizarre Bazaar of this year will be held in Cornhill on October 20, with more markets being planned for early 2013.
Victoria Frodsham, a Lincolnshire County Council Sustainability & Education Officer who organised the Swishing event, said: "We're trying to persuade people not to throw their old clothes on the landfill, but to re-use them instead.
"Vintage clothes are really popular at the moment, and Bizarre Bazaar is great way to get them out there."
Photo: Maya Arsenovic for The Lincolnite