October 4, 2012 11.56 am
This story is over 116 months old
Comedian Tim Key to reveal new show in Lincoln
Masterslut: Poet and comedian Tim Key will perform his new comedy in Lincoln for the first time on Saturday.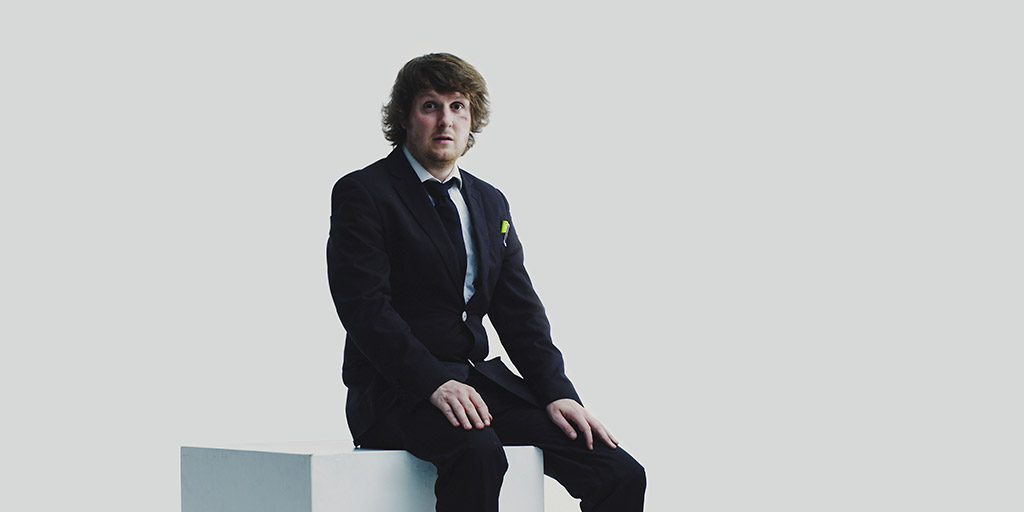 Poet and comedian Tim Key will perform in Lincoln for the first time on Saturday
Poet, comedian and audience-climber Tim Key will take a bath in his Masterslut show this weekend at the LPAC. The Lincolnite spoke to the resident poet on Charlie Brooker's Screenwipe about touring, his confused poetry and "understanding" audiences ahead of his first Lincoln show.
Tim isn't a stand up as you know it. His unconventional new show featuring intentionally bad poetry, surreal videos and standing on the audience provides an escapism which is rarely offered by more regular comedians.
He is currently completing a "slutty trilogy", having previously performed shows entitled The Slut in the Hut in 2007 and Slutcracker, which won him the Edinburgh Comedy Award in 2009.
"Primarily I talk about baths, infidelity, fish and oxon. I just found a poem I wrote about oxon one day, and decided to put it in the show," said Tim. "In my last show I also really enjoyed climbing into the audience and standing on people's shoes, it's become important for me."
His approach may not surprise viewers of Charlie Brooker's Screenwipe, where he once read poetry about TV show Deal or No Deal, or of Mid Morning Matters with Alan Partridge, in which he starred alongside Steve Coogan.
"It's quite nice to have a balance between working with other people and by yourself," says Tim.
"The most enjoyable thing about being a performer is coming up with your own stuff and trying to do something people enjoy, but I've also been quite lucky to work with people who I already loved, like Steve Coogan."
Masterslut is currently ten dates into a 36-gig nationwide tour. Tim says he is enjoying travelling around the country, and is not suffering from tour fatigue yet.
"Audiences have been really understanding. Probably the best thing about being on tour is that all the audiences all over the country have similar reactions. If the material is good enough, people will like it."
"It's a bigger tour than last year and we're driving through to places we've not been before. It's quite easy to just sit and drive to one place, stand on stage for a bit and then have a lie down, so I'm not tired just yet."
Between tour dates, Tim is writing a radio documentary on 19th Century writer Nikolai Gogol, whom he became interested in whilst studying Russian at the University of Sheffield.
He is also writing the second series of his BBC Radio 4 poetry show, Tim Key's Late Night Poetry Programme.
"Radio is kinda my thing at the moment, so I'm writing for radio by day and performing by night. I like radio, TV and stage performing, but I also enjoy going back into my own shell and immersing myself in coming up with something new."
Tim's Masterslut tour travels to Brighton one day after his Lincoln show on Saturday, but Tim is still hoping to see some of the sights during his first visit in the city.
"We'll probably have a drink in Lincoln and meet the loyal fans before driving back down south. From what I've heard Lincoln sounds like a nice place."
"I always try to meet the fans but sometimes I get a little shy."
Tim Key's 'Masterslut' show will be at Lincoln Performing Arts Centre on Saturday October 6, with tickets still available.
Note: Promotional video may contain foul language.