October 9, 2012 4.53 pm
This story is over 133 months old
Lincoln Olympic Torchbearer's wife in £3k torch fraud
Torch fraud: The wife of an Lincoln Olympic Torchbearer appeared in court over fraudulently selling it on eBay for £3,000.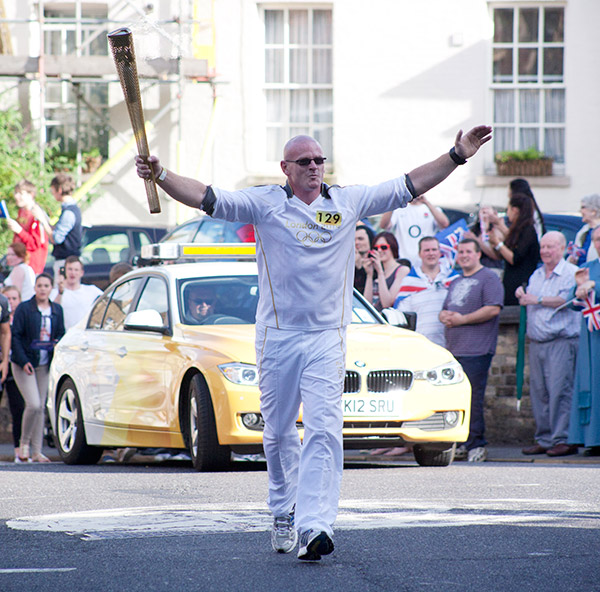 David Hereward, 33, from Spilsby, carried the Olympic Torch through Lincoln on June 27
The wife of a Lincoln Olympic Torchbearer sold the item for £3,000 on eBay without her husband's permission but then changed her mind and kept the money from the sale in a bid to save his ailing judo club, a court heard.
Skegness Magistrates were told that Caroline Hereward's husband David was nominated to run through Lincoln with the torch in June because of the good charitable work he did at the club in Spilsby, which has since closed.
But when the club fell into debt, Mrs Hereward decided that selling the torch would ease the problem and she put it on the internet auction site.
Buyer Stephen Flashman bid successfully to get it at £3,001 plus £2.50 for postage and packing but he never received the torch.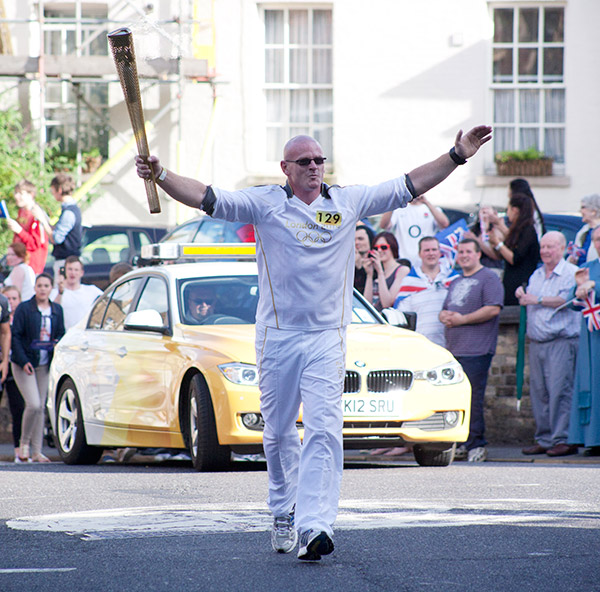 Torchbearers had to pay £199 if they wanted to keep the torch as a souvenir. Locog said a torch costs £495 to make and they subsidised the price.
Paul Wood, prosecuting, said Mrs Hereward sent him an email saying her husband would not let the torch go and so she would not be able to send it on and Mr Flashman told her that unless the money was returned he would go to the police.
"The police tried to organise another way of dealing with the matter other than via a court appearance such as arranging for the complainant to get his money back," Mr Wood said.
"But they felt Mrs Hereward was obstructive. She was asked where the torch was. She said she had given it away but shortly after her arrest, it was found at her home on the kitchen table."
Hereward (33) of Ashley and Great Steepings, Spilsby, Lincolnshire, admitted fraud committed on or about August 2, 2012, in that she dishonestly made false representations that an Olympic torch was hers to sell when it was not.
Gary Farmer, representing, said in mitigation that Mrs Hereward ran all the household finances and put the torch on eBay knowing it would clear the club's debts.
"Her husband had arranged visits to schools with the torch so that children could see it and touch it and she realised then that he would never part with it so she contacted the purchaser and told him what had happened," Mr Farmer said.
"She agreed she owed him money and asked if she could pay it back at £100 per week in instalments and she offered him a lump sum of £1,800 but he refused and that is why she is in court today. She is embarrassed and ashamed at what's happened and she apologises to the court."
Mr Farmer said the mum of four also cares for her husband who has mental health issues and she also keeps stables which are also running at a loss.
Magistrates adjourned the case for sentencing until November 9.