October 26, 2012 9.10 am
This story is over 116 months old
Will a new bank solve the problem of cash-starved SMEs?
Better loans: Senior Surveyor Tony Gravel checks if the latest Funding for Lending Scheme could kick-start Lincolnshire businesses.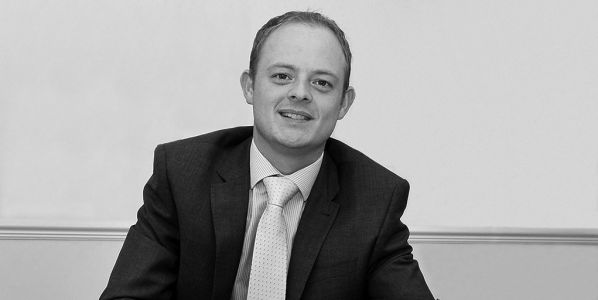 Various schemes have been set up by the government over the course of the last few years to provide funding for small to medium enterprises (SMEs). In Lincolnshire there are a large number SMEs and, if you speak to local business managers at the top four banks, you will find that the schemes have been well received. The latest Funding for Lending Scheme replaces the National Loan Guarantee Scheme and has introduced £80 billion to provide low-cost borrowing to support small businesses.
Despite this, net bank lending to SMEs has fallen every month since the coalition has been in charge.
Business Secretary Vince Cable announced last month that a new business bank will be created and handed £1 billion of taxpayers' money in an attempt to kick start lending to small and medium-sized British firms. Further details of where the money will come from and how the bank will operate will not be made public until the Chancellor George Osborne makes his Autumn Statement on December 5. With Lincolnshire having a large number of SMEs, the proposed creation of a new stream of funding should be beneficial for many of the region's businesses.
Access to finance is important to the SME sector for funding future investment in the business to allow growth and facilitate new business start ups. Lack of finance could restrict growth and impact on a business' survival prospects.
It is proposed that the Small Business Bank will not compete with the high street, but aims to consolidate all the existing schemes available to small businesses – a one-stop shop that will make the task of accessing these funds easier for the SMEs – but with no high street, how will it be delivered?
We will have to wait for the Chancellor's Autumn statement to be sure but suggestions are that it will be accessible online or delivered by another bank, possibly The Co-operative bank or Swedish bank Svenska Handelsbanken.
Will it work? Vince Cable has been open in his criticism of the top four banks reluctance to lend and is keen to open up alternative funding lines for those businesses that have been identified in helping the UK out of the current economic climate.
From experience of the local market, in general all of the previous schemes have had a good level of take up. The Funding for Lending scheme offers cheap loans, but is perhaps more suited for the mortgage market than the commercial world. Will the creation of a new bank solve the problem of cash starved SMEs?
At this moment in time, it is hard to say whether the creation of a new bank will be beneficial. If it is addressed specifically to the SME market, it should be a positive, or at least provide a valuable first step. Any implementation is likely to take 18 months and when timing is critical to many of the businesses involved perhaps the best course of action would be to evolve the current schemes available to make this funding accessible now.