November 19, 2012 10.05 am
This story is over 116 months old
Lincoln in for a Wildside Riot of a time
Going big: A rock band with Lincolnshire roots and a famous member has been signed by a prominent record label.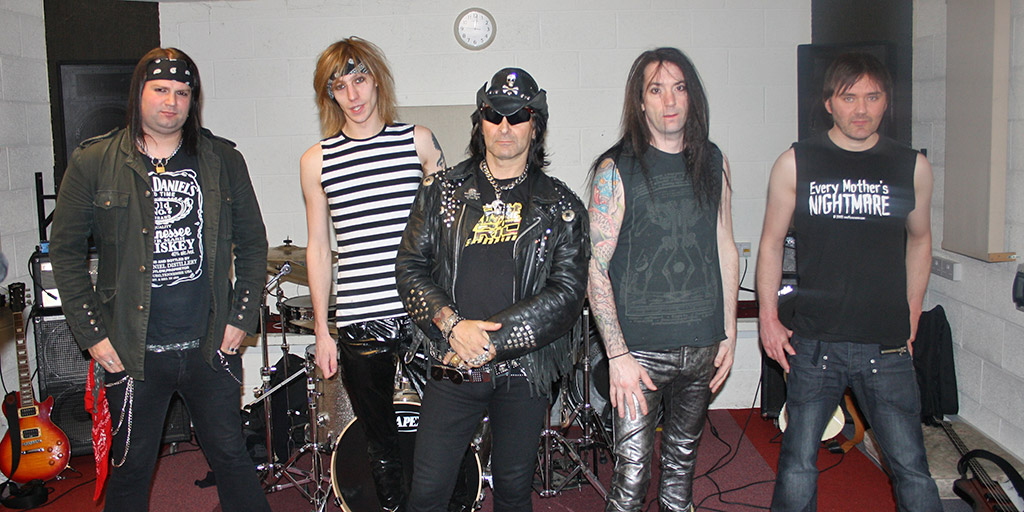 Wildside Riot, a fusion of local musicians, is set to put the fun back into performing after they have been signed by a prominent record label.
The lead vocalist is Rocky Shades from Birmingham, while the band's local members include guitarists Joss Riot and Jimmy Gunn, drummer Gaz Wilde, and bass guitarist James Crofts.
Gaz explained how the band came together, what could be seen as a "super group".
"It all came about when Mr Shades was in a famous band a few years ago and he'd meet a few people in some famous bands, so he put together a super group. As with bands, some people come and go, and I hooked up with them and knew few others — and that's how we got to here."
Rocky Shades was in Wrathchild, an English heavy metal band, and described his time with the band as being "dangerous".
"We were considered the UK Motley Crew, but we were ahead of the Motley Crew because of the dangerous pyrotechnics we used in our shows. We were considered one of the most dangerous bands on the planet."
Wildside Riot consider their style of music to be heavy fun-time rock and roll.
"If you came to one of our shows you can't help but have a good time. Since we get along so well and are up on stage having fun you'll probably think 'if they're having a good time, why don't we?'"
The band have recently signed with Cargo Records, the label which was responsible for the bringing acts such as Blink 182 to the UK. Shades explain how they got signed:
"In the business it's about knowing people, and if you've built a respect for people behind the scenes, then they'll do stuff for you.
"We're talking to our contact at Cargo Records about the band, and we sent him some demos and on the strength of the demos alone the wanted to handle distribution of the product, and it just went from there.'
The band will be on the main stage for Hard Rock Hell festival this year as well.
To get a taste of their music, visit the Wildside Riot website.