November 29, 2012 9.52 am
This story is over 131 months old
Lincoln property agency slams letting regulations
Better rules needed: A city letting agency is pushing for better regulation within the industry in order to protect tenants from rogue traders.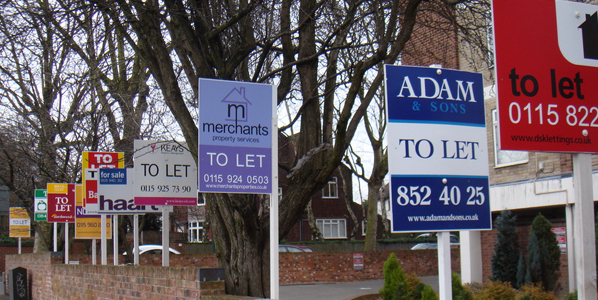 A letting agency in Lincoln believes bad regulation has allowed the lettings sector to become a "Wild West" of the industry.
Jill Elkington of HE Lettings agreed with Royal Institution of Chartered Surveyors (RICS) latest consumer survey, which details how rogue agents are cashing in on the rental boom.
It is believed these agents get away with bad trading due to consumers' low expectations and a total lack of effective regulation, putting them at risk.
According to the survey, one out of five renters though agents had to abide to a code of practice, which shows a lack of information easily accessible to the public. Two thirds also did not receive an inventory when they moved into the property.
However 87% of renters also believe agents should have a compulsory regulation scheme, despite 92% of tenants being satisfied with their letting agency.
Mr Elkington said: "Unfortunately it is currently possible for anyone to set up a lettings agency without appropriate qualifications, knowledge or understanding of the rental process.
"It is not compulsory for agents to conform to any code of conduct, provide safeguards or register with a government-approved redress system.
"Recently a Lincoln agent didn't pick up the phone or answer emails for several days. I received calls from a concerned client of the company asking for guidance.
"We are also seeing more agents charging hidden fees, although locally, there is a little more transparency. However, as agents realise what other parts of the country are charging, hidden fees do seem to be on the rise."
The problem will be discussed in Lincoln by Association of Residential Letting Agents (ARLA) Lincolnshire and South Yorkshire at a regional meeting in the Bentley Hotel next month.
Mr Elkington added: "This lack of awareness from tenants on what they should expect from their agent is compounded by a lack of effective regulation which can lead to potential consumer detriment, with renters sometimes being charged extortionate fees or given unfair terms.
"Choosing the wrong agent can result in tenants encountering all sorts of problems such as lost deposits, broken agreements and excessive charges.
"What we would like to see is the government taking direct action on this and introducing a single regulatory and redress system for both sales and lettings agents to make sure they are fully accountable.
"Until this happens, we recommend that tenants use a lettings agent that is a member of a professional organisation, such as RICS and ARLA."