December 13, 2012 11.15 am
This story is over 108 months old
Lincoln Foodbank receives £2,000 donation
Helping hand: A Lincoln Foobank helping those most in need during the winter has received a donation that will feed up to 125 people.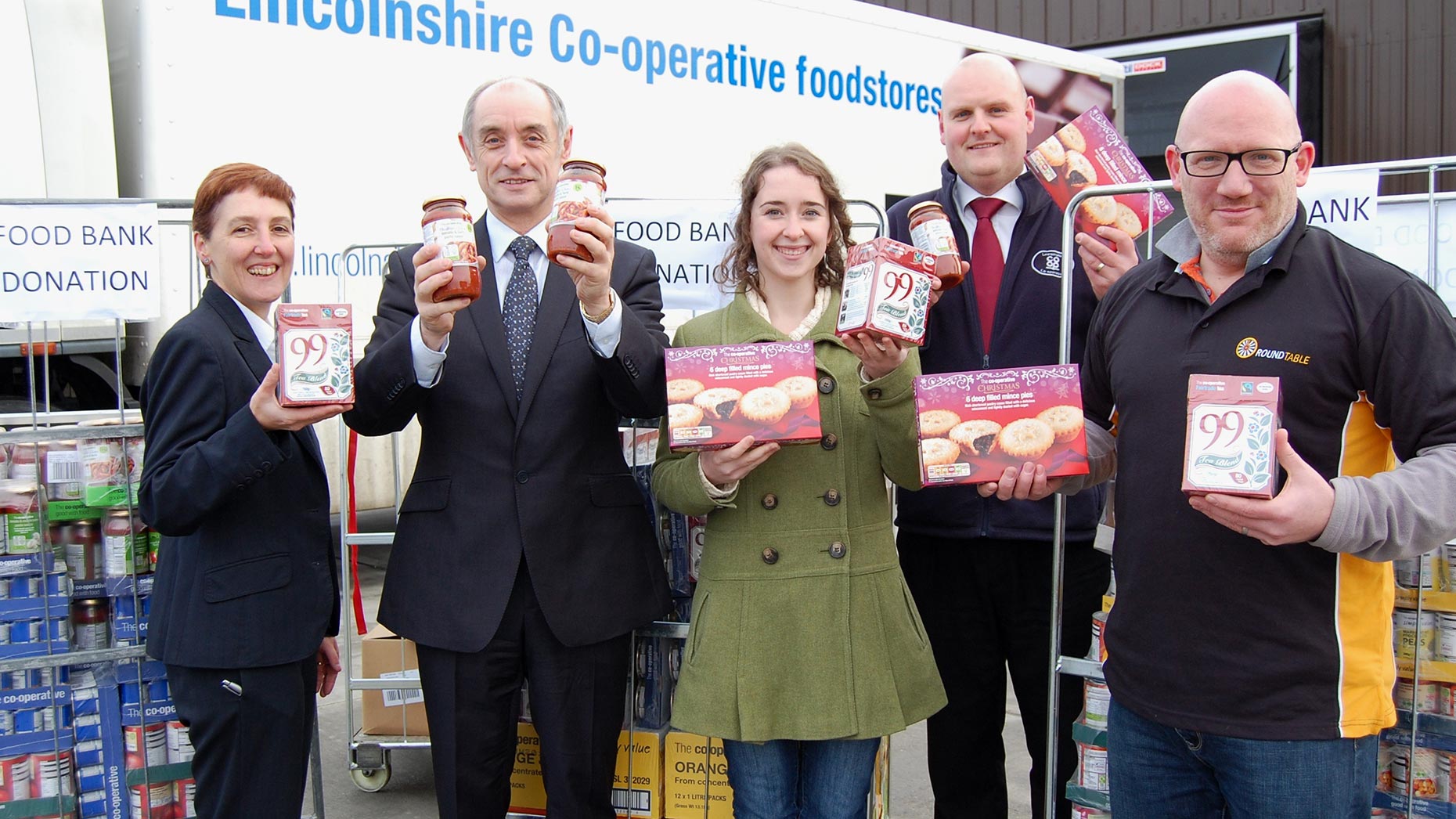 A charity supplying food to those in need will be able to help more people after a £2,000 food donation from Lincoln Minster Round Table.
The Lincoln Foodbank, run by the Acts Trust, helps struggling residents by giving them emergency supplies in a hamper. The charity has helped 5,000 people since 2008.
The donation from Lincoln Minster Round Table, with help from Lincolnshire Co-operative, will feed up to 125 people for three days at a time.
The donation will be passed to the charity in three batches, in December, January and March.
The 1,500 items in the first batch include 552 cans of veg, 168 cartons of fruit juice, 180 jars of pasta sauce, 96 boxes of tea bags and more.
Acts Trust Administrator and Foodbank project co-ordinator Bethan Lloyd said: "We are delighted with this donation. It will be invaluable to the people we will be able to help."
Lincoln Minister Round Table's Chairman Daniel Chard said: "We raise charitable funds through a number of events and then make donations to local charities and good causes.
"In these difficult economic times the Foodbank has struck a chord with us. It is an organisation which provides for people's basic needs when they are experiencing hardship."
Lincolnshire Co-op's Chief Retail Officer Jim Thomson said: "We're pleased to be helping Lincoln Minister Round Table make the most of their donation by providing the goods which are greatly needed by the Foodbank.
"We know that it will help many people in need over the festive period and beyond."