January 17, 2013 12.35 pm
This story is over 107 months old
HMRC seize 7,000 cigarettes smuggled into Lincoln
Illegal whites: A high number of cigarettes and roll-ups have been found and seized within Lincoln city centre.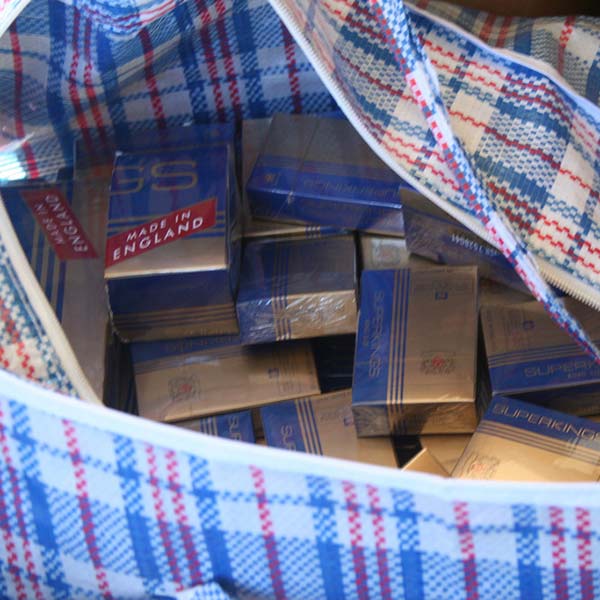 A large number of smuggled cigarettes in Lincoln were seized by HM Revenue and Customs this week.
An operation within shops in the city centre on January 15 found 7,000 illicit cigarettes and hand rolling tobacco, totalling £2,467 in duty lost.
Some of the items seized from shops were concealed in specially adapted compartments under the counter in the hope of not being detected. Some were stashed in carrier bags.
The operation was a joint initiative between HMRC, Lincolnshire Trading Standards and Lincolnshire Police.
Clare Merrills, spokesperson from HMRC, said: "Low cost tobacco and alcohol products can often seem very attractive to local people, lured into purchasing them at what seem like bargain prices.
"However, the truth is these goods have been smuggled and these sales are unlicensed and unregulated.
"Those involved are not concerned if they are selling to children and underage young people and the illicit trade has a devastating impact on legitimate retailers and the local community. "
She added: "I would urge local residents and businesses to help in the fight against crime by contacting the Customs Hotline on 0800 595000 with information relating to illegally imported goods or tax evasion and fraud."
The majority of cigarette brands seized in Lincoln are known as illegal whites, such as Jin Ling, L & Ms and Master.
They are produced just for smuggling, and are obtained in large quantities by crime gangs, who then smuggle them into the country. They are then sold in pubs, clubs and small independent shops.