March 13, 2013 9.42 pm
This story is over 111 months old
Bishop of Lincoln welcomes new Pope Francis
Habemus Papam Franciscum: The Bishop of Lincoln, Rt Revd Christopher Lowson, welcomed the announcement of the election of Pope Francis.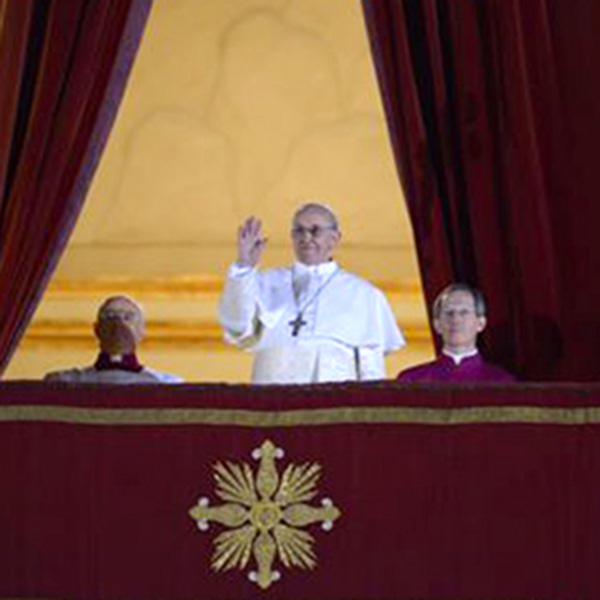 Argentinian Cardinal Jorge Mario Bergoglio was elected to the Catholic Church's papacy, taking the name of Pope Francis. He is the first Latin American and the first Jesuit to be pontiff.
Aged 76, Francis I replaced Benedict XVI, who resigned last month at the age of 85, saying he was not strong enough to lead the Catholic Church.
Pope Francis' started his first address light-hearted: "You all know that the duty of the Conclave was to give a bishop to Rome. It seems that my brother cardinals have come almost to the ends of the earth to get him… but here we are. I thank you for the welcome that has come from the diocesan community of Rome."
Rt Revd Christopher Lowson, the Bishop of Lincoln, welcomed the new Catholic leader: "This newly elected Pope brings to the 1.2 billion Roman Catholics worldwide a renewed sense of hope and purpose as they are led into the future.
"Jorge Mario Bergoglio, now Pope Francis, is known to live very simply and to have a committed approach to poverty. While the world is dealing with its financial crisis, such an appointment has to be greatly welcomed.
"The Diocese of Lincoln will continue to hold the new Pope and our Roman Catholic brothers and sisters in prayers," Rt Revd Lowson added.
The first tweet from the @Pontifex:
HABEMUS PAPAM FRANCISCUM

— Pontifex (@Pontifex) March 13, 2013
Further reading: Pope Francis profile on BBC News