March 29, 2013 7.11 pm
This story is over 128 months old
Lincolnshire PCC Hardwick: "I don't expect everyone to agree with everything that I do"
"No reasons to resign": Lincolnshire PCC Alan Hardwick said the Chief Constable suspension row has not affected day to day policing, and he wants to return to "business as usual".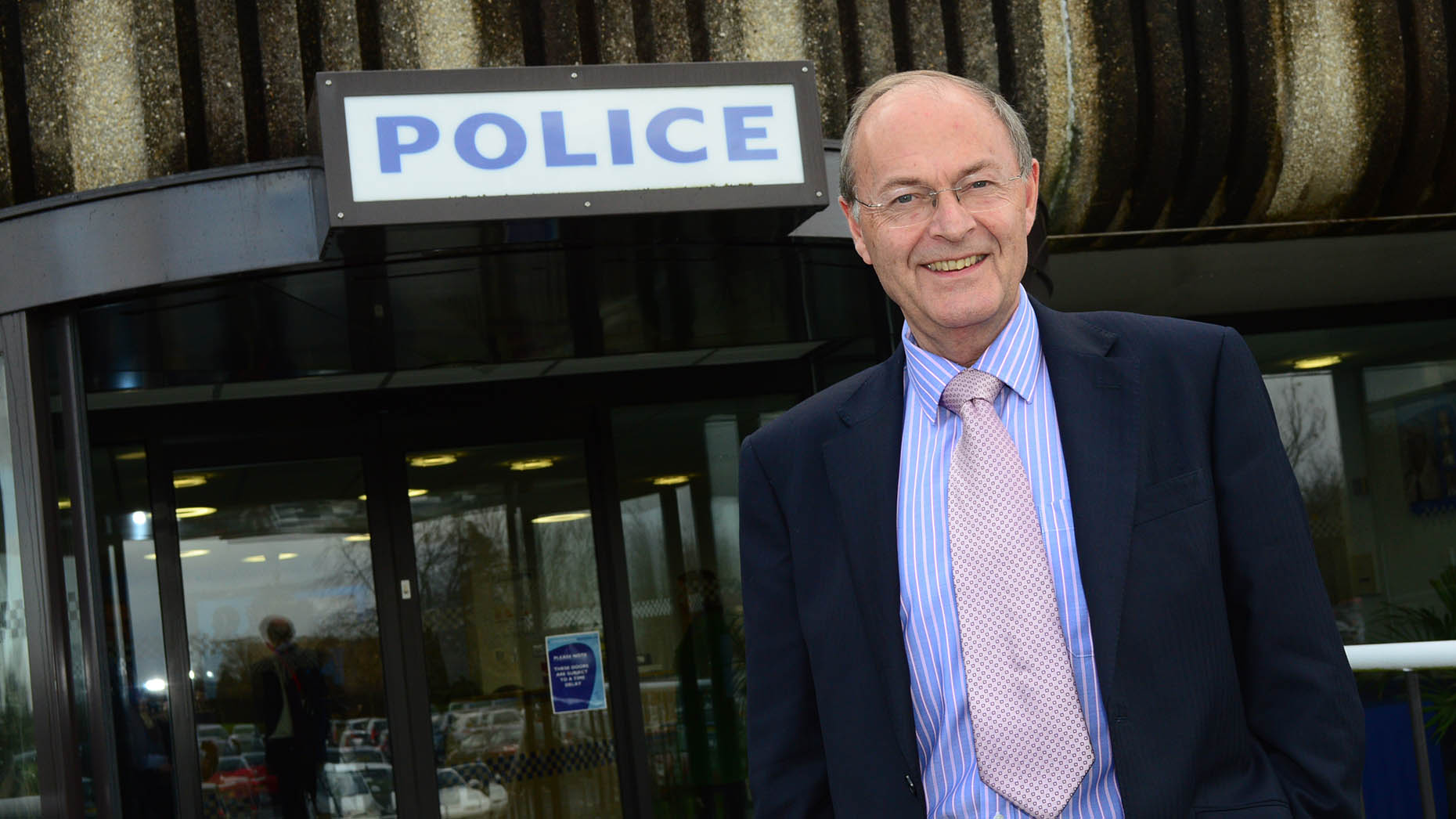 Lincolnshire Police and Crime Commissioner Alan Hardwick said the Chief Constable suspension row has not affected day to day policing in the county, and he wants to return to "business as usual".
PCC Hardwick suspended Chief Constable Neil Rhodes in February over matters relating to his involvement in allegations of racial discrimination. But his decision was quashed in court in Manchester on Thursday by a judge who branded the move "irrational" and "perverse".
Neil Rhodes returned to his job on Thursday, but from Monday, his contract as Temporary Chief Constable expires, and he will revert to his standard rank as Deputy Chief Constable, under the new Temporary Chief Constable Alec Wood, who has been Deputy Chief before, and Acting Chief Constable during Mr Rhodes' suspension.
Meanwhile, Sir Peter Fahy, the Chief Constable of Greater Manchester Police, has been appointed by the PCC to carry out an independent investigation into the allegations that led to the suspension.
The PCC initially referred the matter to the Independent Police Complaints Commission, but since the allegations did "not amount to serious corruption or misconduct," the IPCC referred the case back for a local investigation.
Speaking to The Lincolnite, PCC Alan Hardwick said: "In the future, and I can't give a time scale, the substantive post of Chief Constable will be advertised.
"I can't take any decision on advertising for the post of chief constable until Sir Peter Fahy's inquiry and any ramifications and results of that are completed. But when the advert is placed, it is open to any suitably qualified person.
"The inquiry is continuing and the pace is set by Sir Peter Fahy, who is leading it; it is not for me to interfere at all with the inquiry. He and I are confident that the inquiry will not be drawn out."
Alan Hardwick also addressed calls for his resignation following the court's reversal of his Chief Constable suspension decision.
The PCC said: "What people are doing is that they are confusing two things. The investigation by Sir Peter Fahy is one thing, that's the investigation that the IPCC said it should be carried out at local level.
"People are confusing the investigation and my suspension of Neil Rhodes. The court disagreed with my reasons for suspending Neil Rhodes. The whole case relied on the judge's interpretation of certain aspects, differing from mine.
"My view was arrived at after consultation with my legal and executive teams, and it wasn't a decision taken lightly, in any way shape or form."
"This has not affected day to day policing. I want a return to business as usual. I see no reason at all to resign. I was elected to do a job that I am going to continue to do," PCC Hardwick said.
"My job is to help to ensure the safety and security of people of Lincolnshire with the force of highly professional and dedicated officers.
"I expected knee-jerk reactions to situations like this. Any elected official who becomes at all involved in anything remotely contentious is asked to resign. It happens more often than not.
"However, I have had enormous support also throughout this from various people who have either sent me correspondence directly, or who phoned me. In fact, even today I received messages of support.
"Like the judge's interpretation, I don't expect everyone to agree with everything that I do. That's not the real world. It would be remarkable, possibly unprecedented, for everyone to a agree with every action undertaken by an elected official. I'm not angry, not upset. I just want to get on with the job in hand."
Alan Hardwick added: "At the end of the day, Neil Rhodes is a professional, and I am confident that Neil and myself will be able to talk about the future and the way forward in a mature and professional way. I have no animosity and there is absolutely no tension, as far as I am concerned."
Reading a statement outside court in Manchester on Thursday, Neil Rhodes said: "I'm very pleased with the decision of the judge today who has declared my suspension irrational and perverse and therefore unlawful.
"I will return to work now and continue to serve Lincolnshire Police with the personal and professional integrity that I believe I have displayed over the past 27 years.
"I now look forward to a mature and constructive discussion with the commissioner about my future working relationship," Neil Rhodes added.