March 27, 2013 11.39 am
This story is over 111 months old
River Witham shield returns to its Lincolnshire home
Back in the county: An old relic found in a local river has finally returned to Lincolnshire, and will be on display in Lincoln.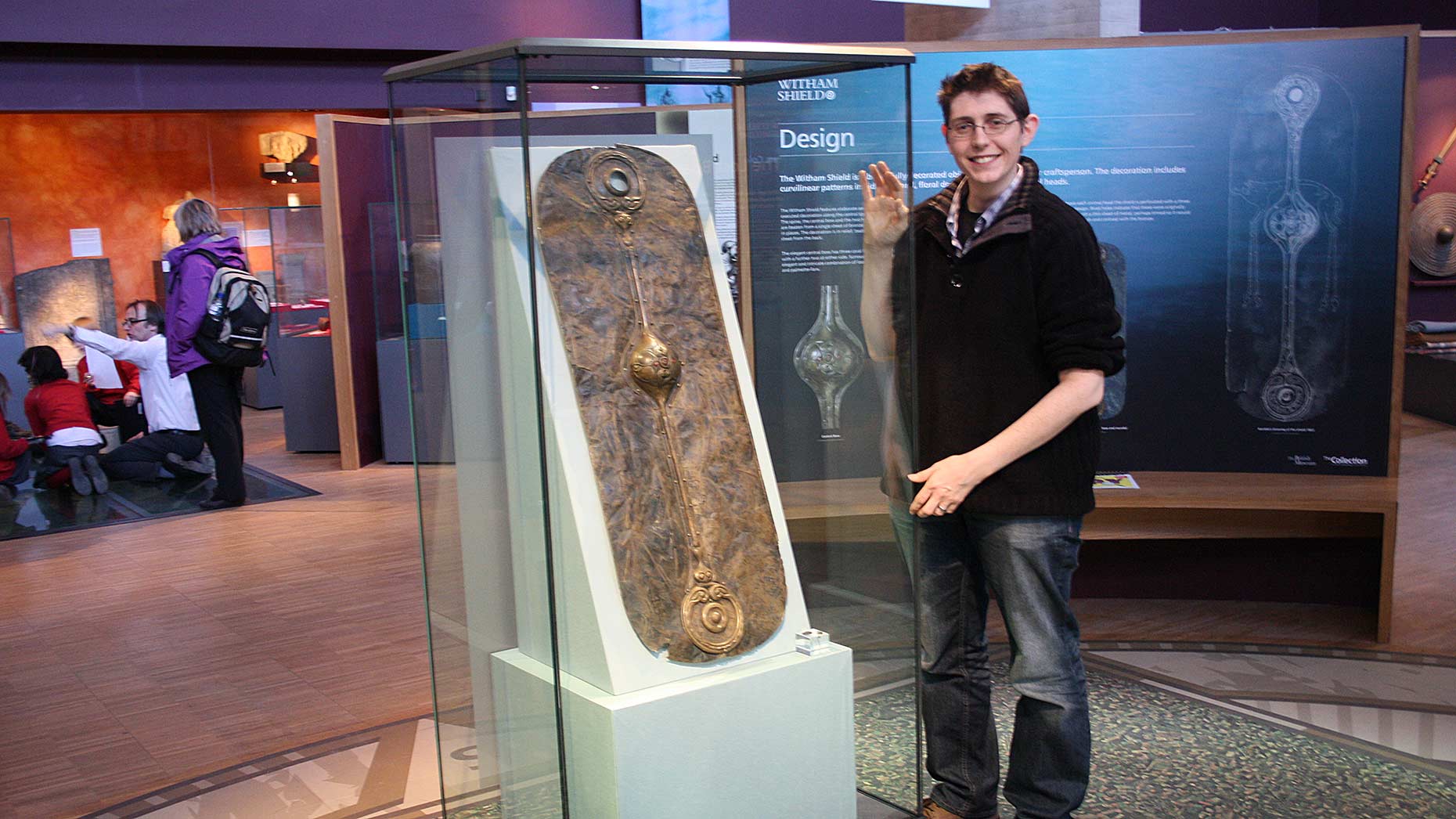 An artefact that was originally uncovered in Lincolnshire, but moved to London, has returned to Lincoln and is back on display.
The Witham Shield, which had originally been on display at the Museum of British History, can now be admired at The Collection.
Antony Lee, The Collection's Access Officer, explained the shield's curious journey from discovery to display:
"The shield was discovered in 1826 after work was being done on the River Witham to turn it into a canal.
"The owner of the land claimed he was persuaded to sell it to a London collector, who later died and sold it onto Sir Augustus Wolverton Franks, a director at the British Museum, who gave them the shield in 1872."
However, the shield itself and the intended use is shrouded in mystery.
"What we know about the shield is that it probably wasn't used for combat. Since Iron Age warfare was more about posing and style, the shield was probably decorative and was put to the side when the fighting began.
"The shield itself is thin and probably wouldn't have sustained much damage."
Sadly, not all aspects of the shield were fully recovered, with a few of the original items found on the shield missing.
Antony Lee added: "There was a bronze boar on the front of the shield that seems to have gone missing and we've lost the wooden back.
"Though we don't know who owned it, we guess it was probably someone provincial. From what we can tell about the shield, it was probably considered to be of great value and was probably put into the river because rivers were seen as gateway to the after life, so it was likely an offering."
The exhibit display is called The Witham Shield: A Spotlight Loan from the British Museum and will run until June 9.
The exhibition will explain the Iron Age relic's discovery and history, alongside the archaeology of the Witham Valley.
For more information on the Witham Shield and visiting times, see The Collection's website.