April 23, 2013 5.14 pm
This story is over 110 months old
Lincolnshire millionaires make the Sunday Times Rich List
Well off: Lincolnshire managed to get a few millionaires in the Sunday Times Rich List this year.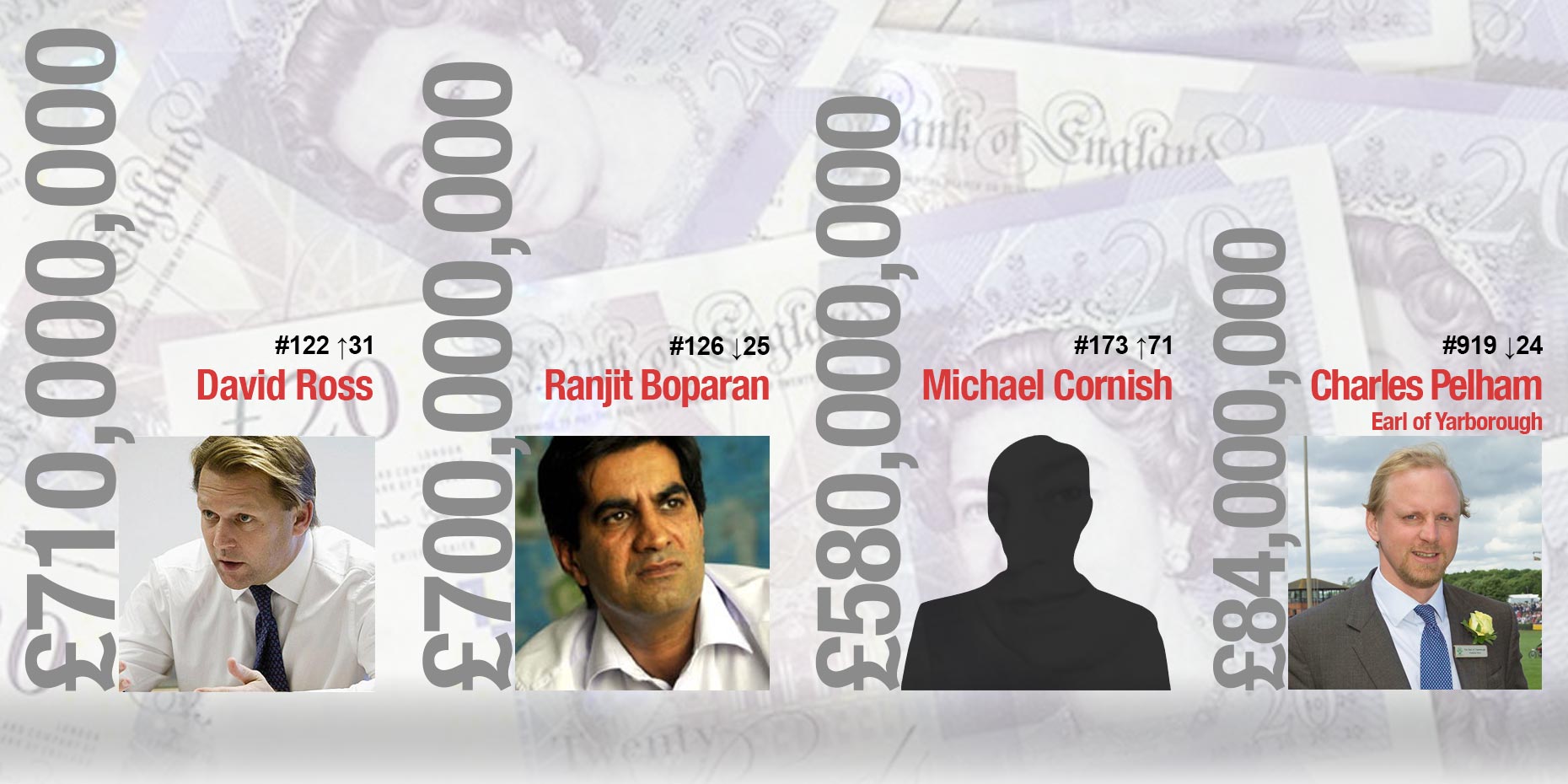 Three multi-millionaires based in Lincolnshire have made it onto the 2013 Sunday Times Rich List.
The annual rich list compiles the minimum wealth of the 1,000 wealthiest people in Britain, using identifiable wealth, such as land, property, racehorses, art or significant shares in publicly quoted companies.
This year, the top spot was taken by Alisher Usmanov, a mining and investment businessman with a fortune worth around £13.3 billion.
However, out of the three millionaires in Lincolnshire, two of them made the top 200.
David Ross
The top spot for Lincolnshire was taken by Grimsby-born David Ross at 122, better known for his Carphone Warehouse business.
Ross is currently worth £710 million, with a climb of 31 places over last year.
He also has links to his grandfather's Grimsby-based workwear company Cosalt, however the company collapsed in February with debts of £17 million.
Michael Cornish and family
Michael Cornish and family take the 173rd spot with a fortune of 580 million, a rise of seven places from 2012.
Cornish is presently a 50% owner of Lincolnshire's Oak Ridge Hotels, which manage Brackenborough Hotel in Louth and the Ashbourne in North Killingholme.
Previously, he ran the Linpac packaging group, initially started up by Michael's father Evan. He sold it for £860 million.
The family reinvested but the company ran into trouble, eventually being taken over by the banks.
Charles Pelham, Earl of Yarborough
The Earl of Yarborough has fallen 24 places this year to 919, however still has a sizeable worth of £84 million.
Pelham runs the 28,000-acre Brocklesby estate near Grimsby and owns some property companies. In addition, his father left £67 million in his will.
Ranjit Boparan
Besides local-born millionaires, businessmen from outside the county have benefitted from the economy in Lincolnshire.
Ranjit and his wife Baljinder Boparan own the West Midlands-based food processing company 2 Sisters, putting him at 126th with a £700m wealth.
They also run the Harry Ramsden fish and chips chain, and property project Amber Real Estate Investments.
Their company bought Grimsby-based Five Star Fish back in 2010.
However, the recent horsemeat scandal did lead to a fall in rankings, effectively dropping the duo down the list.
The combined wealth of those in the top 1,000 in the East Midlands tops £6,134 million, with the top grosser in the region being Will Adderley and family with £1,100 million and number 73 in the entire list.