May 22, 2013 12.14 pm
This story is over 103 months old
Ambulance service fined £3.5m for missing response times target
Off target: EMAS has been handed a multi-million pound fine after missing a response time target for the third year in a row.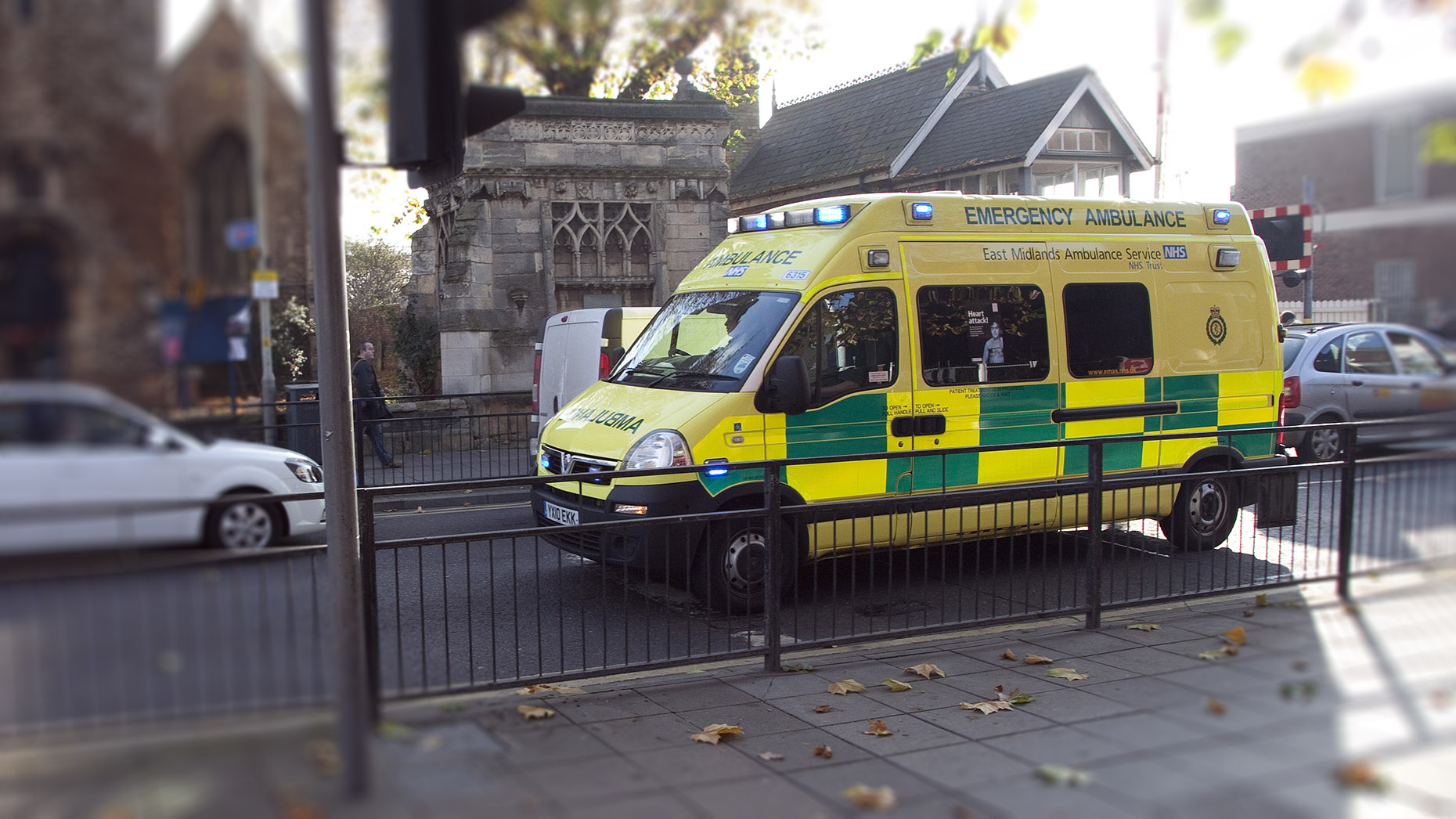 The East Midlands Ambulance Service (EMAS) has been fined £3.5 million after missing a target on response times for the third year in a row, with previous fines amassing £7.5 million.
Each year, ambulance services across the UK are required to meet set national performance standards through the NHS.
For 2012-2013, EMAS managed to fall within the target of getting to 75% of life-threatening problems within eight minutes at 75.21%, but missed the second target.
The other target is the total number of life-threatening calls which resulted in a fully equipped ambulance vehicle, able to transport the patient in a clinically safe manner, arriving at the scene of the incident within 19 minutes, irrespective of location, in 95% of cases. EMAS achieved 91.85%.
EMAS is one of two ambulance services to miss this target, alongside the East of England Ambulance Service, and also the lowest of all the percentages achieved.
The percentage means that of the 234,120 responses made to life-threatening calls, 52 a day arrived off the target time.
EMAS said in a statement in the first month of 2013/14 the target improved already by 1.21%. EMAS also found that if they could improve the speed of just 19 calls each day by eight minutes and ten seconds, they would meet the standard.
Dr James Gray, EMAS Medical Director, said: "A tremendous amount of quality clinical care was provided to hundreds of thousands of people across the East Midlands during the 2012/13 performing year.
"I thank our clinical colleagues and those working in the backroom functions providing support to them, for their continued commitment and dedication to provide the very best care, often during traumatic and challenging circumstances.
"The speed at which an ambulance response is given to an emergency call is important. There are also other elements that are as vital when providing emergency medical care.
"Negotiations with the organisations who pay (commission) us to provide emergency services have been successful and this year, we've been given additional funding which will be spent on extra frontline staff. This is on top of the 140 new staff we announced in March 2013.
"Our Being the Best improvement programme will also make a significant contribution to improving performance. It covers issues such as revising our staff rotas to ensure our resource levels match demand patterns; a management restructure to improve communication and support for staff and the introduction of ambulance hubs, stations and community ambulance stations to improve the speed at which we respond to calls and helps improve the working lives of our colleagues.
"These changes and investment, together with the continual development and improvement in the quality clinical care provided to our patients puts us in a better position this current performing year."
Under the new plans, there will be 9 hubs, 19 ambulance stations and 108 community ambulance stations across Lincolnshire.
As previously reported, Councillor Christine Talbot, Chairman of the Health Scrutiny Committee for Lincolnshire, requested a review of the plans as she believed they were "flawed."
"Our ultimate goal is to return a dedicated ambulance service to the county," Councillor Talbot said. "Despite the goalposts changing, and new options being introduced at the 11th hour, EMAS' proposals still entirely fail to address how they will start meeting response time targets for our county."