May 21, 2013 3.44 pm
This story is over 103 months old
Exercise Georgiana tests Lincolnshire's emergency services
Coping strategy: Local services and organisations are practicing what they would do in the event of a major incident in the south of Lincoln this week.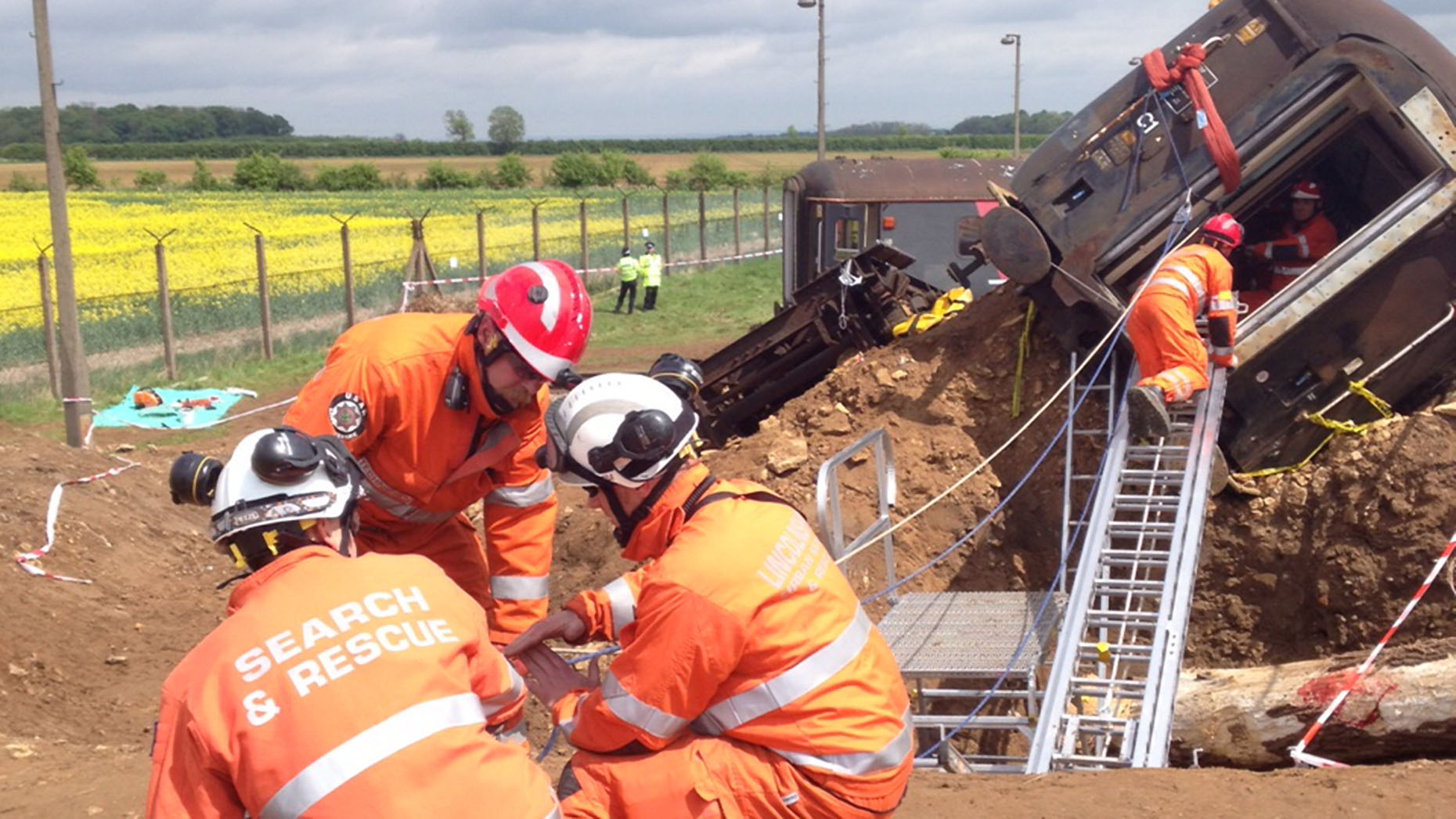 Lincolnshire's emergency services, local authorities and other organisations are practicing what they would do in the event of a major incident this week. Exercise Georgiana, which is running at RAF Waddington from May 21 to 22, looks at how local services would deal with an event such as a train crash.
The Lincolnshire Fire and Rescue training facility is fully decked out to represent a serious train crash, involving a number upturned train carriage and debris. In addition to the train crash scene, Fire and Rescue also have a serious road traffic accident set up, where a lorry has smashed into a building.
300 people from Lincolnshire Police, Lincolnshire Fire and Rescue, East Midlands Ambulance Service, local authorities and the Environment Agency are taking part, plus 100 from health, voluntary and private agencies.
Exercise Georgiana uses a train crash as a serious scenario because it is considered the top risk services would have to deal with, according to the Lincolnshire community risk register. It's named Exercise Georgiana after Georgiana Baguley (33), a victim of the Scotch Express rail accident of 1906 in Grantham. The 8.45pm train from King's Cross smashed through Grantham Station, then derail and crashed through the parapet above Harlaxton Road, killing 14. She was the only one who could not be immediately identified. She is now buried in Grantham Cemetery.
Throughout the two-day exercise, emergency service will be on call as usual for residents, and disruptions for locals will be kept to a minimum.