Lincoln Beer Festival returns to the city
We'll drink to that: The Lincoln Beer Festival is back this May, with a special Dambusters theme and over 100 ales to taste.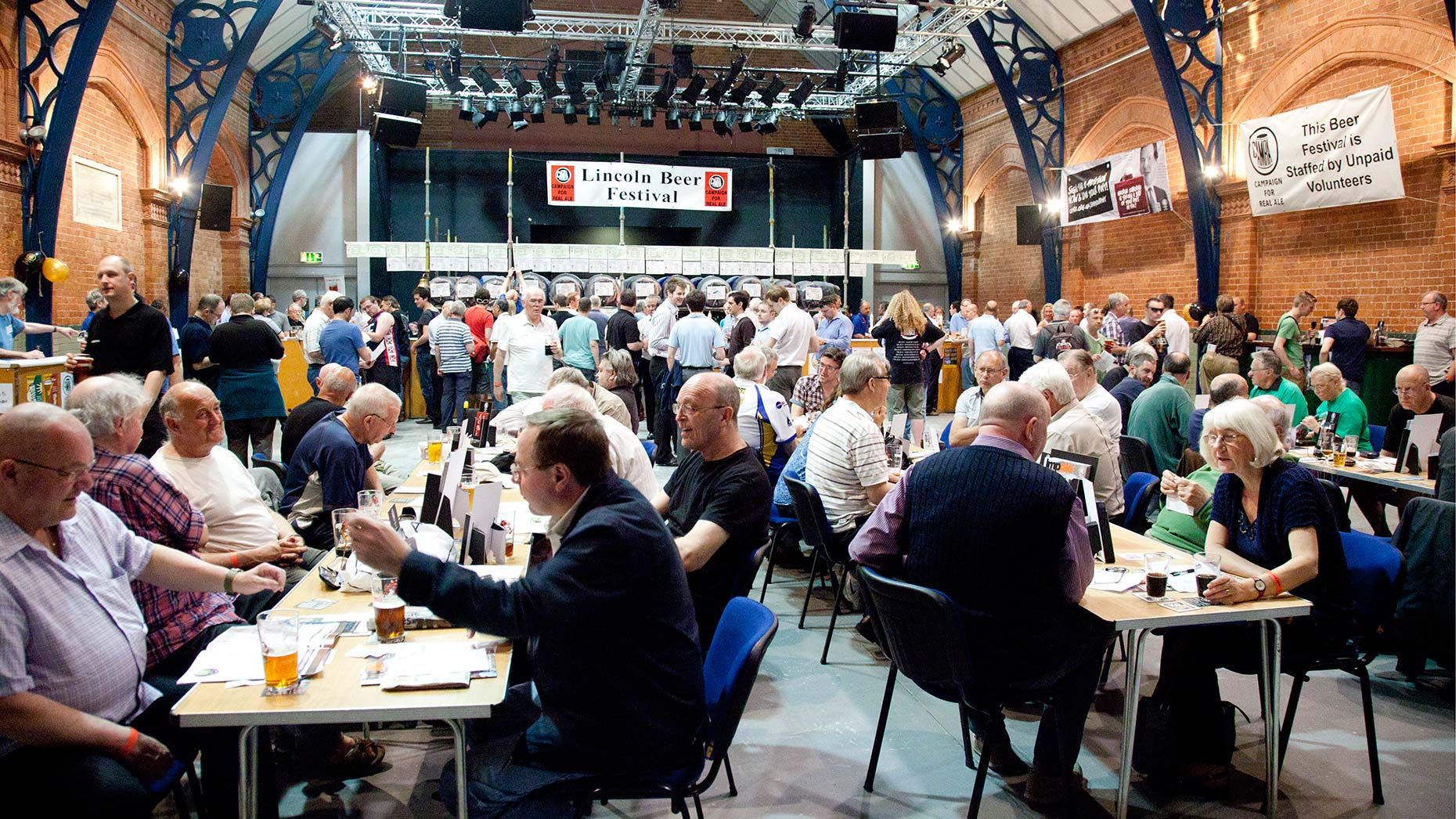 The Lincoln Beer Festival will return to Lincoln Drill hall this May, with plenty of new beers to sample.
Organised and staffed by local members of the Campaign for Real Ale (CAMRA Lincoln), the festival attracts visitors from across the country.
In addition to over 100 draft ales, there is a choice of traditional, farm-produced cider and perry, and bottled beers from around the world to enjoy.
All the ales are sourced from across the UK, and are all on offer in the main hall of Lincoln Drill hall.
Live music will also be on hand in the Cafe Bar to listen to while visitors sup their beer.
Lincoln CAMRA and Beer Festival Organiser Steve Renshaw said: "There are no major changes for this year's beer festival – why change a winning formula?
"We are having a number of beers linked to the 70th anniversary of the Dambusters raid. These include Thwaites Lancaster Bomber and Tom Wood's Bomber County, plus ales brewed specially for the occasion by Lincolnshire microbreweries.
"The festival is so popular because you get all the features of a great pub, but on a grand scale.
"There's a huge range of real ales, all in tip-top condition, interesting ciders and perries, and unusual bottled beers from around the world.
"The Drill Hall provides a magnificent setting, and we get a great mix of customers. There's something for everyone, whether you want a quiet lunchtime session or a party night with great live music.
"From my point of view, it's really rewarding to see people trying different drinks and discussing them with mates – it's all about savouring the drinks, not drinking for effect. It makes all the hard work by our volunteers worthwhile."
The event runs from May 23 to 25, with varying opening times and prices depending on time of day.
[button url="http://thelincolnite.co.uk/events/lincoln-beer-festival-2013/" title="Lincoln Beer Festival"]See the event listing for opening times and admission prices[/button]