May 1, 2013 9.48 am
This story is over 108 months old
Lincoln teenager wins international green poetry competition
Tricky to express: Lincoln teenager Jake Reynolds has won an award in an international green poetry competition.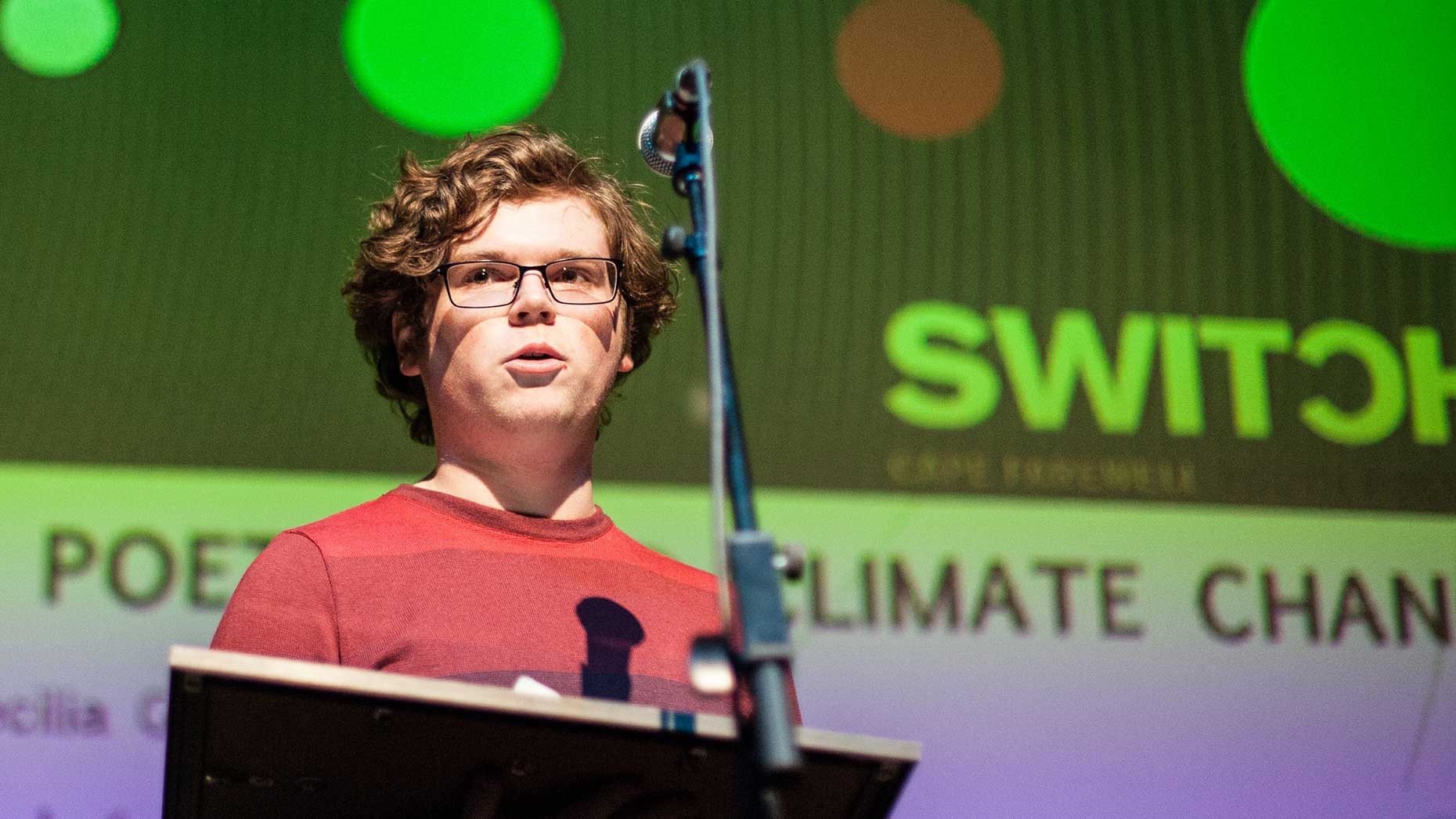 Lincoln teenager Jake Reynolds has won an award in an international green poetry competition.
The first SWITCH green poetry competition was held in east London on Monday, where Jake collected his award from Lord de Mauley, Resource Management Minister at the Department for the Environment, Food and Rural Affairs (Defra).
The SWITCH green poetry challenge was launched earlier this year by Cape Farewell, the international climate change art programme, to inspire young people to explore climate change issues through poetry.
The winners were chosen by Karen McCarthy Woolf from entries from all over the world, including New York and Bangkok.
Jake, 18, from Bracebridge Heath, won for his poem 'FAO', which uses the structure of a formal address to focus on items contained in a box to represent humanity.
He is currently studying for his A2 exams and hopes to go on to study English Literature and Creative Writing.
In January 2013 he released a collection of poems, entitled 'Editing Earth', after setting himself the challenge of writing an entire collection in one year.
Jake said: "It was an honour to be chosen as one of the winners of the competition, even moreso because the subject matter of the challenges was so tricky to express through poetry.
"The fact that I found the writing process so challenging makes the outcome all the more rewarding. It was a wonderful night and I was glad to be a part of it," he added.
Judge Karen McCarthy Woolf said: "These young poets have achieved that elusive equilibrium with work that combines talent, technique and integrity to bring a fresh perspective to this pressing issue."
FAO
— by Jake Reynolds
Taken from the fridge, a child's drawing
of a family holding hands
straw-haired, stick-armed, happy-faced
this is what we looked like
An old man's collection of apple stickers
or faded ID labels
the Granny Smiths and Pink Ladies
this is what we were called
A sack of rusty copper coins
engraved with scripture
and the holy heads of our goddesses
this is what we treasured
The first tooth of a little girl
wrapped in tissue paper
enamel sharp as arrow-heads
this is what we fought with
An empty perfume bottle
fragrant, overbearing lilies
sweeter than cordial
this is what we drank
A blood-stained handkerchief,
our plea for resurrection
mistaken for a heartfelt token
this is how we loved
To whom it may concern,
the contents of this box
taken from one family,
should adequately express
who we were as humans
Successors of our world,
paint us as myths and legends
spilling love on our battlefields
Create a new history for us,
for the one we lived
was one we'd like to forget.