May 16, 2013 12.22 pm
This story is over 126 months old
Lincoln Usher Gallery receives Peter DeWint watercolour
Prized possession: The Usher gallery received a very special painting to add to its collection this month, after it was left in a will.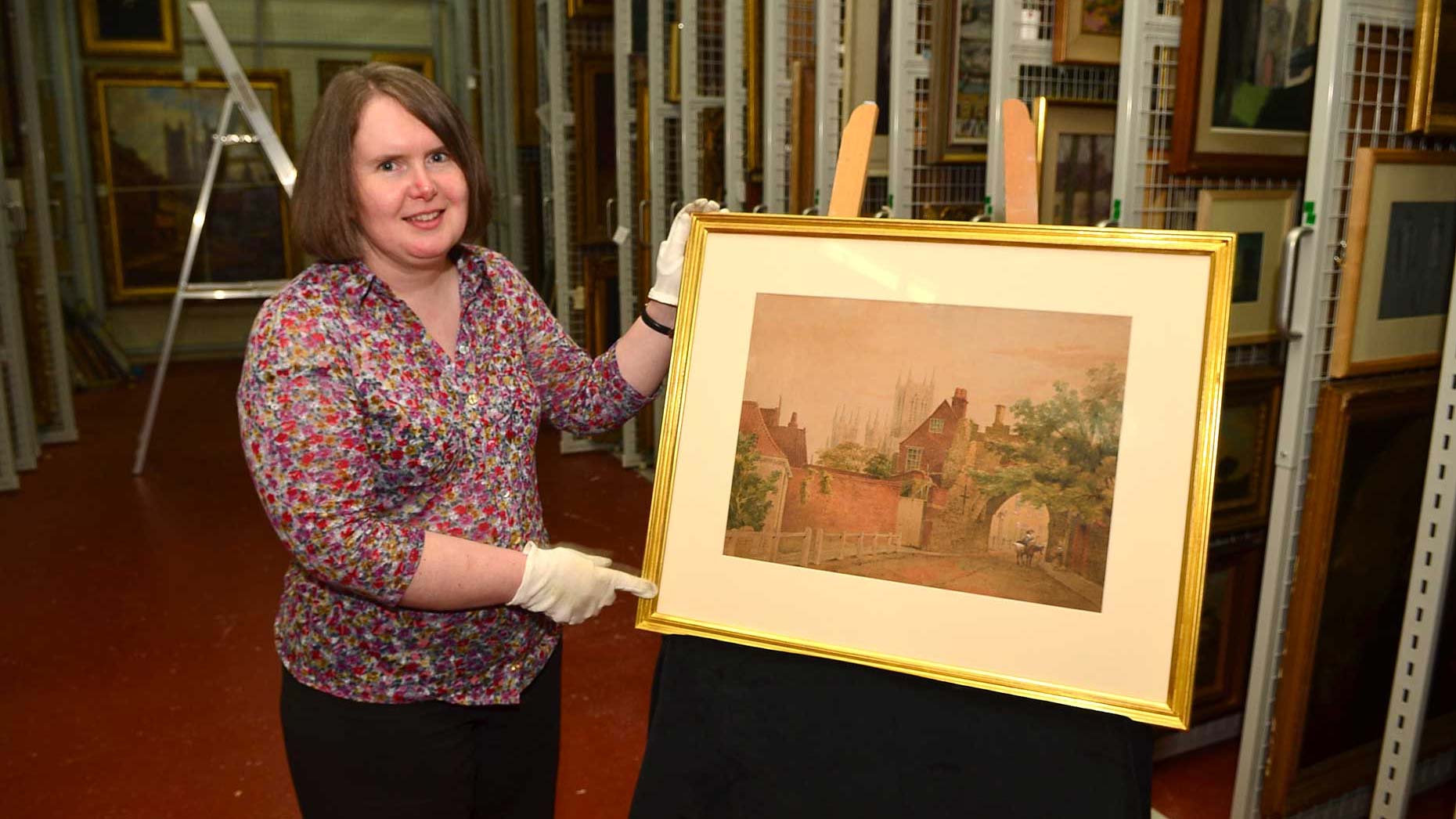 The Usher Gallery in Lincoln has received a special watercolour painting by artist Peter DeWint, after it was left to the gallery in a will.
The 1830s painting was bequeathed to the gallery by the estate of the late Joyce Skinner, and depicts a landscape of Pottergate, Lincoln.
Peter DeWint lived and worked in Lincolnshire for a period of his life, and the Usher Gallery has one of the most extensive public collections of his artwork.
The watercolour is thought to have been Joyce Skinner's great grandfather, George Panton, who was a Lincoln furniture maker. He received the painting as a from of payment.
The painting was accepted by the Usher Gallery Trust Chairman, Richard Wood, from Joyce Skinner's niece, Faith Renger.
He said: "It was encouraging that Joyce Skinner decided to bequeath the watercolour to the Usher Gallery Trust by this important Lincolnshire associated artist."
The painting will be passed over to The Collection museum's Jonathan Platt, for its future care and display.
Joyce Skinner was born in Lincolnshire, but moved on to Oxford to study history and become a teacher.
She did move back to Lincoln to become Principal of Bishop Grosseteste College (now University) in 1964, before moving on become the only woman to be elected Academic Secretary of the Universities Council for the Education of Teachers.