June 17, 2013 11.11 am
This story is over 125 months old
Major £1.9m road works to begin on Newark Road in July
Pinch point relief: Major road works scheme to improve Newark Road at the junction with Rookery Lane and Brant Road will start in July.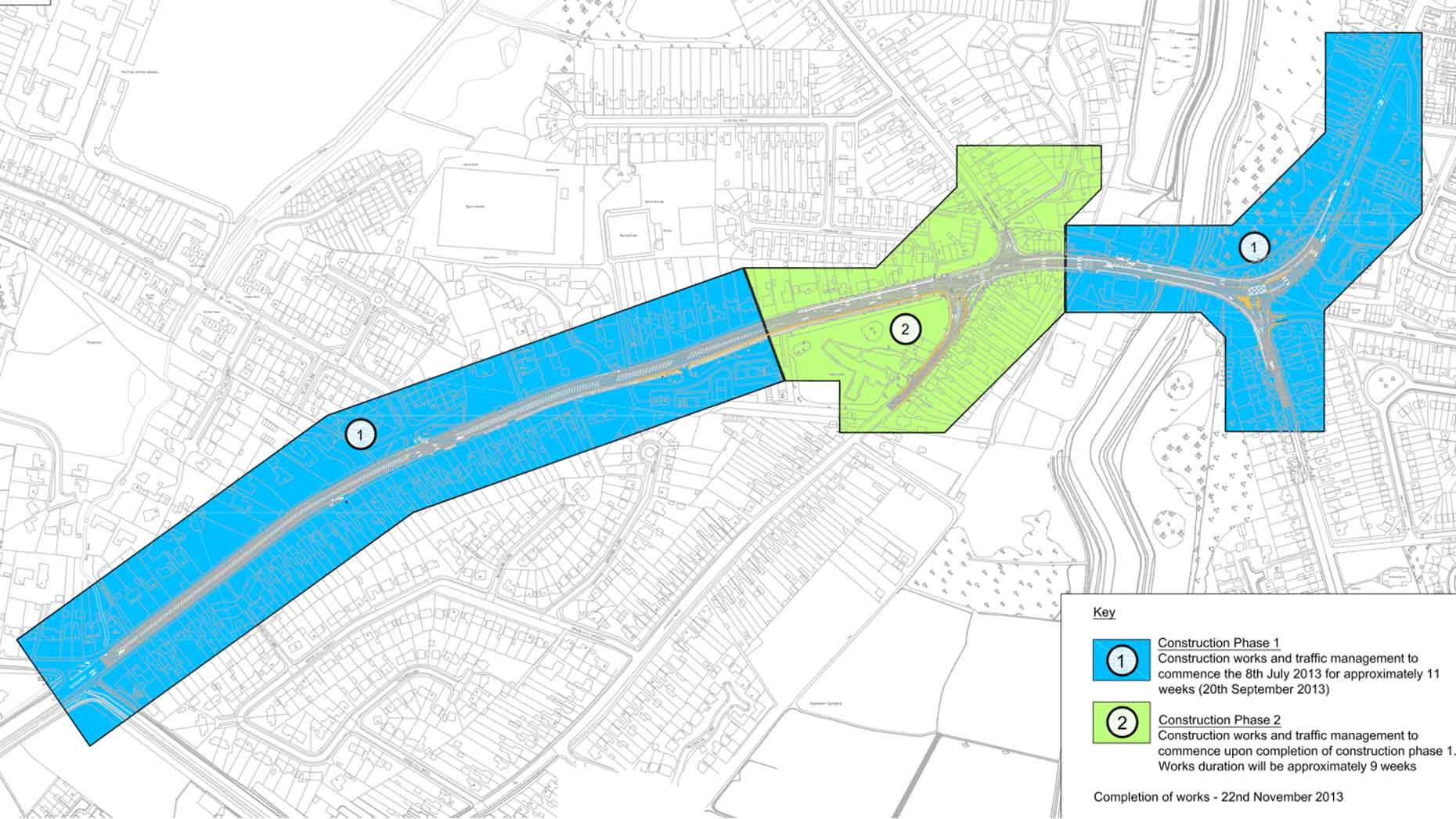 A major road works scheme to improve Newark Road at the 'pinch point' junctions with Rookery Lane and Brant Road will start in July, set to be completed by the end of November.
Computer models estimate the project is set to improve journey times in the area at an average of two minutes in an hour.
The scheme is the first in the country to receive a £1.3 million government grant and set for completion this year, with almost £700,000 from Lincolnshire County Council in additional funding.
The junction with Brant Road will be widened and improved, and a dedicated 'turn left' lane will be put in place to enable motorists to turn onto Newark Road.
A new shared cycle and footway will be built along Newark Road and a section of Brant Road as well, while the Brace Bridge, spanning River Witham, will be waterproofed and repaired.
There will be a new toucan crossing to Hykeham Road and on Brant Road, while the toucan crossing before the junction with Rookery Lane will be removed.
The entire carriageway will be reconstructed (instead of just resurfacing), as the current surface has reached the 'end of product life.' Fitzgerald Contractors will carry out the work.
The work will take place in two stages, with signed diversions set for each phase. They will be updated on the Lincolnshire County Council website.
In the first phase from July 8 to September 20, there will be a right turn ban on and off Brant Road to Newark Road, with temporary traffic lights in pace on Newark Road at the bridge.
The second phase runs from September 23 to November 22 and includes a right turn ban on and off Hykeham Road and Rookery Lane onto Newark Road.
Councillor Richard Davies, Executive Member for Highways and Transportation at Lincolnshire County Council, said:
"The junctions with Rookery Lane and Brant Road are often extremely congested, especially at rush hour, and you can be stuck in traffic for what seems like an eternity.
"Removing this bottle neck will unblock congestion on Newark road, but it will alleviate problems in other areas of the city too.
"There's no getting away from the fact that the work will cause some disruption, but I am sure that local people will be pleased to hear that it's going ahead.
"Not only will motorists benefit from reduced journey times, particularly travelling westbound out of the city centre, but pedestrians and cyclists will gain from improved facilities too.
"Investing in these schemes shows that both the council and the government are serious about creating jobs in Lincoln and accelerating growth where it is needed most."
Lincolnshire County Council also submitted to the Department for Transport another bid for improvements in the Canwick Road – South Park Avenue – Washingborough Road South area, with a response expected by the end of the summer.