July 25, 2013 2.38 pm
This story is over 101 months old
Firms told to make way for Lincoln East West Link Road
Move on: A number of businesses have to look for new trading space as their units will be demolished to make way for new city roads.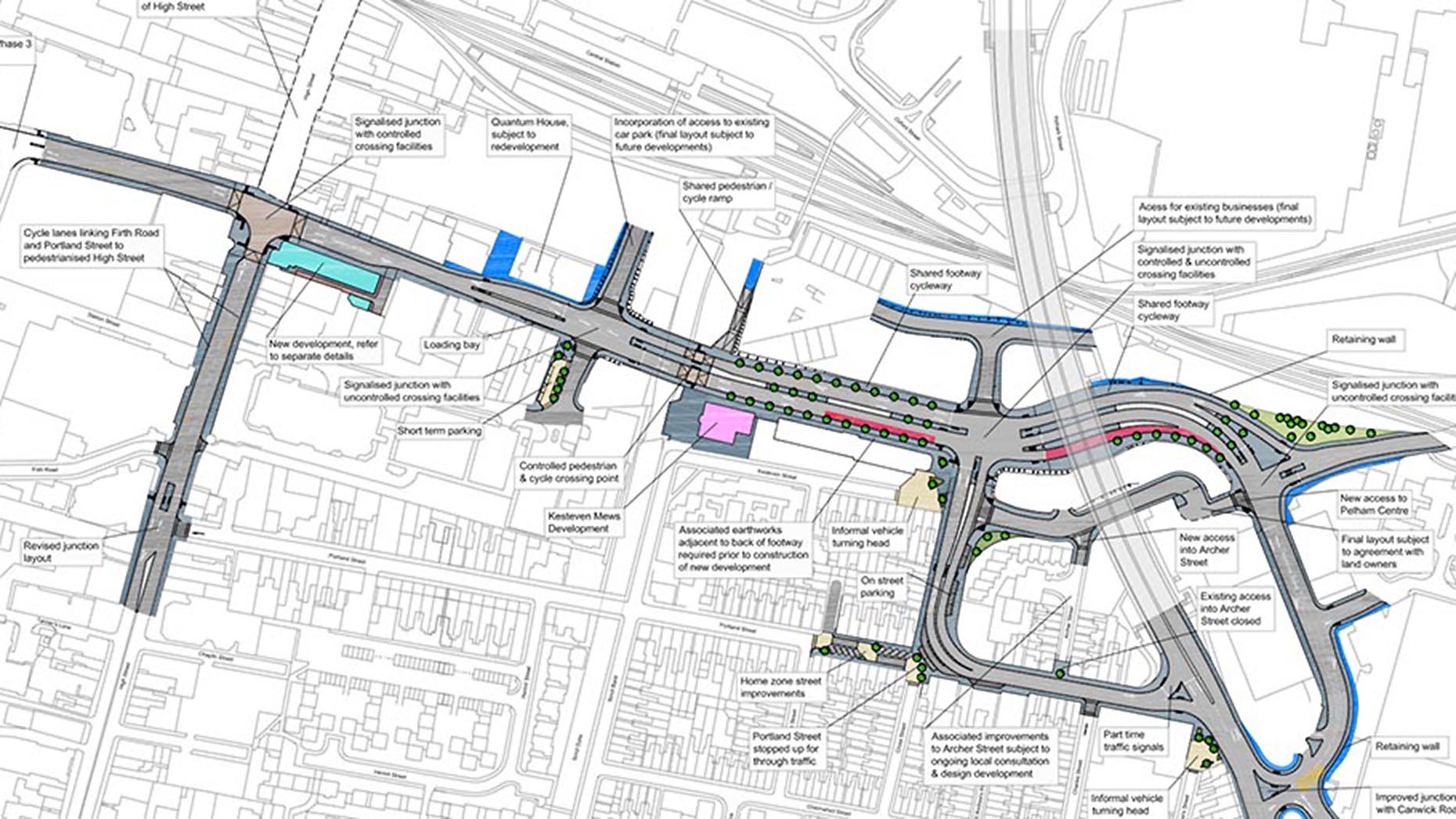 A number of businesses in Lincoln will have to find new premises in the city due to the upcoming East West Link road.
The link road, which will extend and link Tentercroft Street to Canwick Road, needs to widen the current surface for better junctions, new roads and double lanes.
In order to do this, a number of premises will have to be demolished.
This includes Quantum House, 11-13 Tentercroft Street, garages, offices, two Portland Street houses, The Regency Club and four industrial units.
Two residential units on Portland Street will also be removed, however these are already unoccupied.
However, Quantum House and 11-13 Tentercroft Street will be rebuilt once works are complete.
Other businesses will also be affected by the road works, however it will not lead to the removal of their units, and it will be business as usual.
In this case, Lincolnshire County Council would need space from a car park, unused land, pavements or entrances form a business.
In order to move the businesses out in time for removal, Lincolnshire County Council has become the owners of most of the earmarked units, and now owns about 80% of affected areas.
The council is still in negotiations with other land owners in the area, which includes the City of Lincoln Council and Lincolnshire Co-operative.
Business who will need to look for a new premises are:
Gadsby's Ltd
Bridge McFarland Solicitors
Lighter Life UK
Golden Leaf Chinese supermarket
Parkin Gerry Ltd
The Music Tutor
Saul Farholm Ltd
Roger Davis Interiors
D.V.Howe Ltd
ACTS Trust
Rix Bathrooms
Lincolnshire County Council is helping business tenants find new units within the city centre.
Councillor Richard Davies, Executive Member for Highways and Transportation, said: "Both the Lincoln Eastern Bypass and the East-West Link Road projects are essential to the county's future prosperity, which will boost our economy and ensure that we keep traffic moving.
"What we need to do now is bring together the land required, and also the associated legal orders needed to make changes to the existing highway.
"With regard to the East West Link Road, we are continuing negotiations with property owners, lease holders and tenants and have already acquired or reached agreement to acquire about 80% of the properties that we need.
"We are also helping tenants to find alternative premises and will continue to offer our support.
"We hope to have acquired all of the properties early in 2014, but if it helps people we are happy for them to be occupied until we start to build the road in September next year."
Relief road
Work is expected to start in 2014, with construction taking around two years to complete.
The East West Link Road aims to divert traffic away from the High Street level crossings by directing it to Canwick Road and Pelham Bridge instead, as well as improving highways for pedestrians and cyclists in the area.
The first phase of the plans will extend and widen Tentercroft Street, with lanes added for buses trying to get to the city centre.
New pedestrian crossings will be put in place along the stretch of road, plus more cycle paths.
The later second phase will see High Street between the level crossing and St Mark's junction completely pedestrianised, to stop traffic queuing altogether.
Meanwhile, Lincolnshire County Council also put through a purchase order on land surrounding the proposed path of the Lincoln Eastern Bypass plans.
The £96 million Eastern Bypass will help relieve the city of traffic, especially at peak times.
The road will consist of a single carriageway, starting at the A158 roundabout and ending on Sleaford Road.