September 19, 2013 7.00 am
This story is over 122 months old
Lincoln hospital slammed in latest CQC report
Failed again: Lincoln County Hospital failed to meet any of the required standards by the CQC, a report reveals.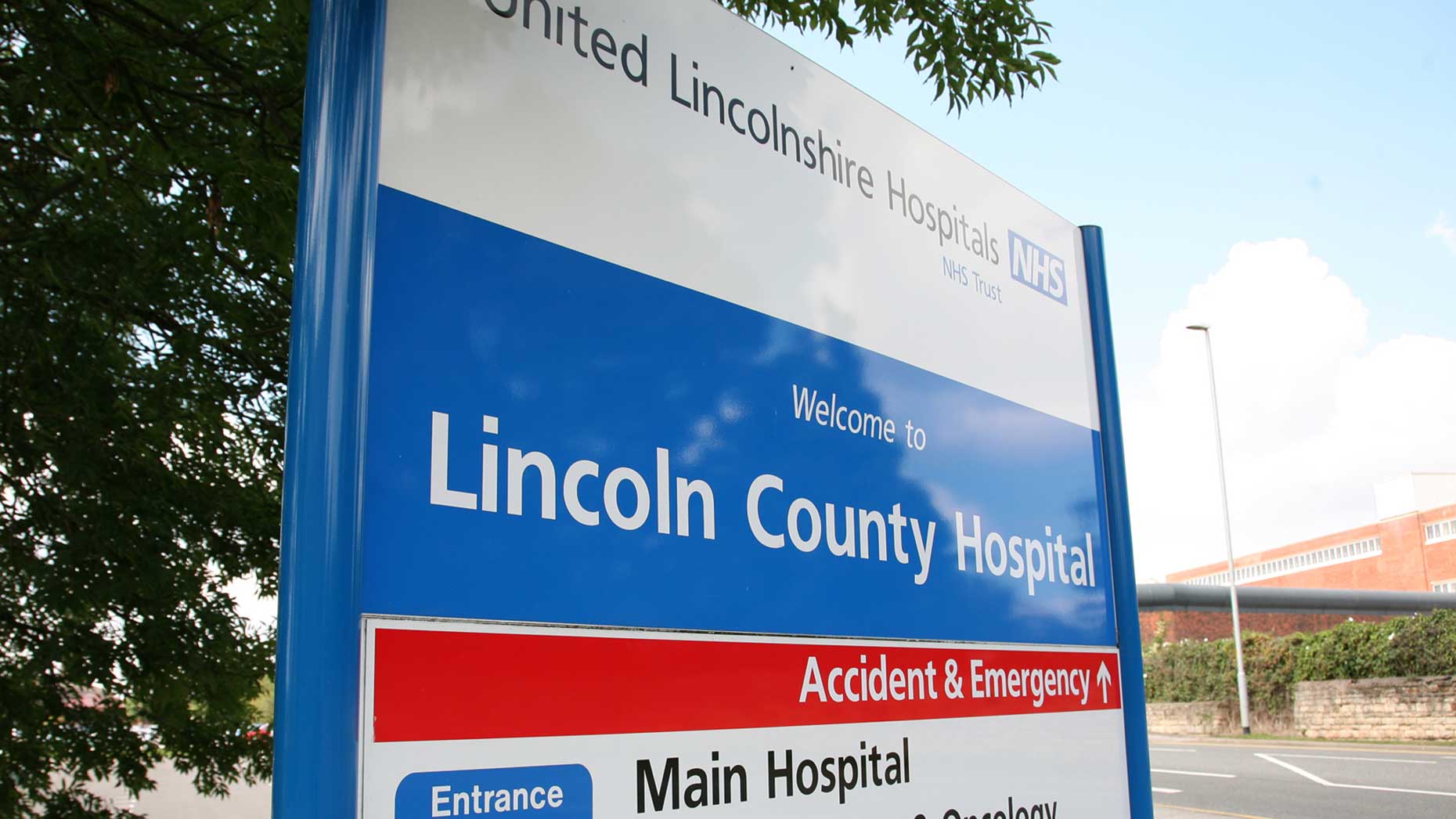 Lincoln County Hospital has been described as "disappointing" by Care Quality Commission (CQC) inspectors in their latest report, as the city hospital failed to meet all national standards.
Inspectors visited the Lincoln hospital, alongside Boston Pilgrim Hospital, over seven days this summer.
The team found that none of the standards assessed were being met at either site.
The news comes after the Keogh Report into high mortality rates, in which the hospital's management, United Lincolnshire Hospital's Trust (ULHT), was placed into special measures.
The Keogh Report is what prompted the CQC, which usually only does annual checks of hospitals, to carry out an unannounced and unscheduled inspection.
Inspectors have since told ULHT to "take responsibility" and improve and maintain standards.
In previous years, ULHT has been asked repeatedly by CQC to improve certain elements of its hospital standards.
In this case, inspectors noticed that efforts to make changes had been made, but not properly pushed, meaning they were not maintained.
Andrea Gordon, CQC Regional Director, said: "This is not acceptable and it is disappointing that we are again talking about this hospital trust in these terms.
"Our inspectors found caring and dedicated people working at the hospitals but they were being let down by low staff numbers, a lack of training and systems in place to ensure they could carry out their work effectively. Far worse is the fact this resulted in patients being let down
"The trust and performance managers, such as the Trust Development Authority (TDA), must make sure long-lasting improvements happen so people entering these hospitals receive the standards of care they should be able to expect," she added.
Failed standards
The CQC found Lincoln County Hospital failed to meet standards in respecting and involving people who use services, care welfare of people who use services, medicine management, staffing, supporting workers, assessing and monitoring the quality of service provision, and records.
One area that caused the highest levels of concern was the low staffing levels, which impacted care and treatment of patients, communication between clinical staff, the maintenance of patient records and access to staff training and appraisals.
Due to lack of staff, workers can not always respond to patients' needs, which are not always timely assessed or planned, and there are concerns over the documentation and decision-making about whether to resuscitate patients.
Andrea Gordon added: "CQC has a range of enforcement powers but after careful consideration, we concluded further action would not lead to improvement in this case.
"We think it is important for the trust to focus on delivering its action plan in response to Sir Bruce Keogh's review, which is published today, and will be monitored by the Trust Development Authority."
There were also examples of good practice highlighted in the CQC report, including patients treated with dignity and respect and improvements in postgraduate training, with positive feedback from junior doctors.
CQC said it will continue to monitor Lincoln County Hospital, and make unannounced visits in the future.
"Strong evidence ULHT is improving"
United Lincolnshire Hospitals NHS Trust (ULHT) said in a statement it has fully accepted the serious findings and important recommendations of the CQC and Keogh Review.
ULHT Chief Executive Jane Lewington said: "We take our responsibilities to provide excellent patient care extremely seriously and are focused on meeting constantly rising expectations around our quality of care.
"There is strong evidence to show that ULHT is improving. This includes a significant improvement in mortality rates, which were the basis for the Keogh Review.
"Our Hospital Standardised Mortality Rate (HSMR) in the past year has been close to or better than the national average of 100: 2012/13 — Q2: 102; Q3: 99.8; Q4: 101.1 and 2013/14 Q1: 83.8 – the lowest at ULHT for 5 years. This covers the period when the CQC inspection took place.
"ULHT was included in the review because of higher than expected mortality in 2010/11 (when HSMR was 113) and 2011/12 (HSMR was 111).
"ULHT will continue to focus on maintaining our journey of improvement. We will work with the CQC, Trust Development Authority and other agencies to confirm that the Trust is moving forward."
"A bitter pill"
Lincoln MP Karl McCartney also commented that the results are disappointing for residents who use the services across the county.
He said: "It is hugely disappointing that ULHT is not meeting any of the national standards the CQC looked at and another very bitter pill for patients in Lincolnshire to have to swallow.
"I note the CQC's decision that it would not be appropriate to take further action at this time, particularly as an action plan is now in place following Sir Bruce Keogh's review of hospitals with high mortality rates.
"I have already written to Jane Lewington, the Chief Executive of the Trust, so that she is aware of my disappointment and requesting that she keeps me and my Parliamentary colleagues in Lincolnshire updated as to progress regarding the action plan.
"I have also asked the Chief Executive to meet with me at her earliest convenience so that I may discuss this most unsatisfactory situation with her and her Senior Management Team in person.
"I have in my time as the Member of Parliament for Lincoln, since May 2010, continually questioned the Senior Management Team at ULHT on a plethora of issues and will continue to do so on the behalf of my constituents and all patients."