September 17, 2013 1.54 pm
This story is over 99 months old
Most older people in Lincolnshire are not online
Missing out: Almost 64% of older people in Lincolnshire are not online, new data from Age UK shows.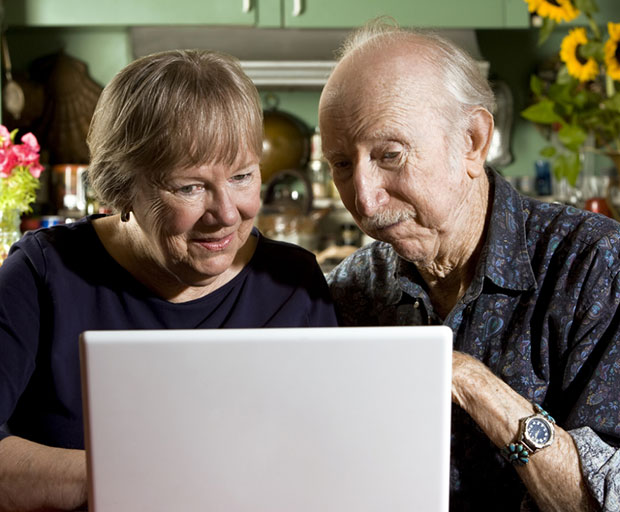 Almost 64% of older people in Lincolnshire are not online, new data from Age UK shows, while under a third are silver surfers.
The research also reveals that on average 61% of people aged over 65 in England are offline.
There are only four areas in England where the percentage of older people online, outnumber those who are offline: Suffolk, Buckinghamshire, Bedfordshire and Surrey.
David Mortimer, Head of Digital Inclusion at Age UK, said: "It is concerning that in some parts of the country, more than twice as many older people are able to access the benefits of being online than in other areas, particularly as there appears to be a north-south divide around internet use amongst older people."
"The reasons behind this divide are wide and varied. We know for example that women aged 75 and over who live alone are the most likely group in society to have never been online.
"In addition, older people with lower economic wealth, those living alone and those in relatively worse health are far less likely to be online," he said.
"We hope this data will highlight to the government, local authorities and businesses the work that needs to be done across the country to help older people to get online.
"More services from the private and public sectors are moving online in a bid to make significant cost savings. However if they want older people to use these services, they need to help them get online in the first place with tailored and on-going support."
The Charity is this week encouraging older people who have never been online to attend a local ITea and Biscuits Week session and calling on people who use technology to help an older person they know to get to grips with technology.
To find an event or for more information people can call Age UK Lincoln on 01522 696 000.