October 7, 2013 3.36 pm
This story is over 121 months old
Ambulances get ads to promote right use of 999
Be 999-wise: Emergency ambulance vehicles in Lincolnshire will have ads plastered promoting the right use of the 999 number.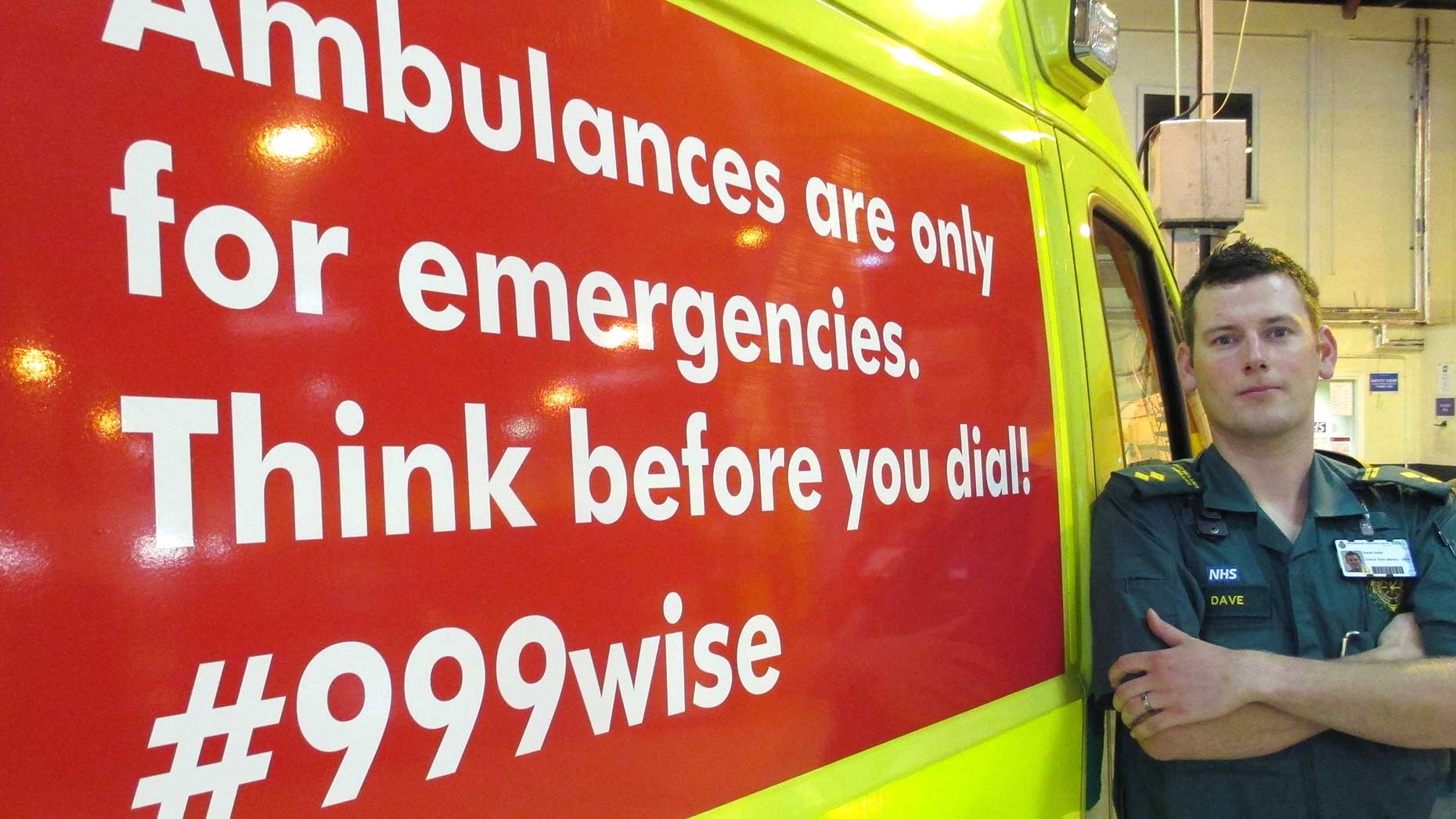 Emergency ambulance vehicles in Lincolnshire will have ads plastered promoting the right use of 999.
The East Midlands Ambulance Service (EMAS) says those dialling 999 unnecessarily put extra pressure on the system when seconds count.
During the 2012/13 performing year, EMAS sent an ambulance response to over 616,000 emergency 999 calls, yet only 38% (234,508 calls) were for immediately life-threatening incidents.
EMAS explained people should call 999 for conditions such as cardiac arrest, loss of consciousness, severe blood loss and choking. For other conditions, people should call the NHS 111 number.
Peter Bainbridge, EMAS paramedic and clinical lead for Derbyshire, said: "It's important that people know when to call 999, and when another NHS service is more appropriate.
"The adverts we are putting onto our ambulances act as a visual reminder that we are an emergency service. That means our priority is always to respond to people who are reported to be in an immediately life-threatening condition such as cardiac arrest."
In addition to the adverts on ambulances, the EMAS campaign will see the use of posters in community buildings and stories featuring people who have had their life saved thanks to a fast response — possible because the ambulance wasn't dealing with an inappropriate 999 call.
Pete Bainbridge added: "We receive far too many calls from people who could have seen their GP or got same-day treatment from a minor injuries unit or urgent care centre.
"It's important that people are aware of their local health services before they need them. People using the right service will help us get to people quickly who really do need an emergency response."
The campaign launched the day EMAS is set to star in a new television observational documentary, 999: What's Your Emergency, broadcast on Channel 4 at 9pm, Monday, October 7.
The six-part series gives an insight into the challenges faced by today's ambulance service.