October 14, 2013 10.17 am
This story is over 98 months old
How to build brands and business relationships
Better business: It's a relationship, not a dictatorship; customers hate to feel that everything is one way, writes Ed Willmott.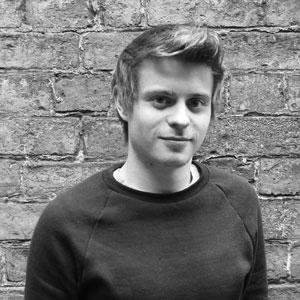 In the past, businesses made money from simple transactions; I have something you want, and you have the money to buy what I'm selling. The deal was done. But the business world has changed. Customers want something different, something new, something personal. What customers really want is a relationship.
Think about your favourite brand – Apple? Audi? Ted Baker? Zara? Now think about why you like it – the products? The service? The sales staff? Or something different… Something you can't quite put your finger on… Sounds familiar?
The brands we love connect with us on an emotional level. We don't just like their products, we like their brand personality, we empathise with their corporate values and we trust the decisions they make. We enter into relationships with our favourite brands and we stay loyal to them.
However, like any relationship, a business-consumer bond is fragile. If you get it right you can retain custom, generate return sales and build a loyal following. But if you get it wrong, you can isolate customers and turn them against you.
Here, I've put together my top tips to building bonds, managing relationships and keeping customers happy. By following these simple ideas and tailoring them to your business, you too can create long-lasting connections and move forward into the future of business transactions.
Meet expectations
First things first, deliver what you say you will and make sure you can provide the same service again and again.
Your customers and clients need to trust you and trust is built by meeting expectations. When you tell a customer you'll call them back, do it. When you promise to rectify an issue, do it. Trust is key to building great customer relationships.
Make it personal
No two customers are the same, but every customer wants to be considered as special and valued.
As a starting point, make a note of who customers are, what they buy, what they like, even what they dislike. You can then cater to their interests and make your service personal to them. The Tesco Clubcard is a prime example of this, rewarding customers for their loyalty and tailoring benefits to purchasing habits.
Listen
It's a relationship, not a dictatorship. Customers hate to feel that everything is one way.
Instead, show them that you care about what they have to say. Show them respect and make sure they feel like more than just a sale.
Whether this is by engaging with them on social media, asking them to take part in improvement surveys, or, like business guru Pierre Danon, phoning up a selection and simply talking to them, demonstrate your commitment to making it reciprocal.
Respond
If it aint broke don't fix it. If it is broken, get it sorted. It's one thing to listen, it's another to respond and react to what's being said.
Customers want the latest, the newest, the most advanced and the coolest. Don't keep your head in the sand, listen to how market requirements are changing and make sure you move with the times.
Ask your customer what they want, listen to what they need and react to meet expectations quickly and effectively. The decision is simple: keep ahead or prepare to watch your relationships waver and your customers find alternatives.
In conclusion, building and maintaining good relationships will always be the foundation to keeping customers happy. And remember, a happy customer is a loyal customer.
But how does your business approach customer relationships? I'd love to hear your thoughts. Why not leave me a comment or Tweet me @edwillmott.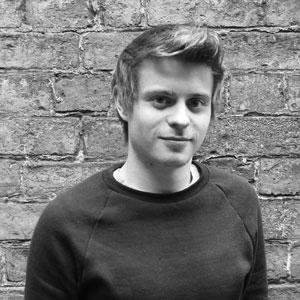 Ed Willmott is a PR executive at Lava, an award-winning marketing communications agency in Lincoln. He is a B2B comms specialist, as well as a published academic. Ed has a first class PR degree from the University of Lincoln and previously worked as a freelance for the NHS, Nestle and the BBC.