Lincoln Castle prepares to unearth Saxon coffin
VIP coffin? Archaeologists will begin to unravel the mystery of the Lincoln Castle sarcophagus over the next few weeks.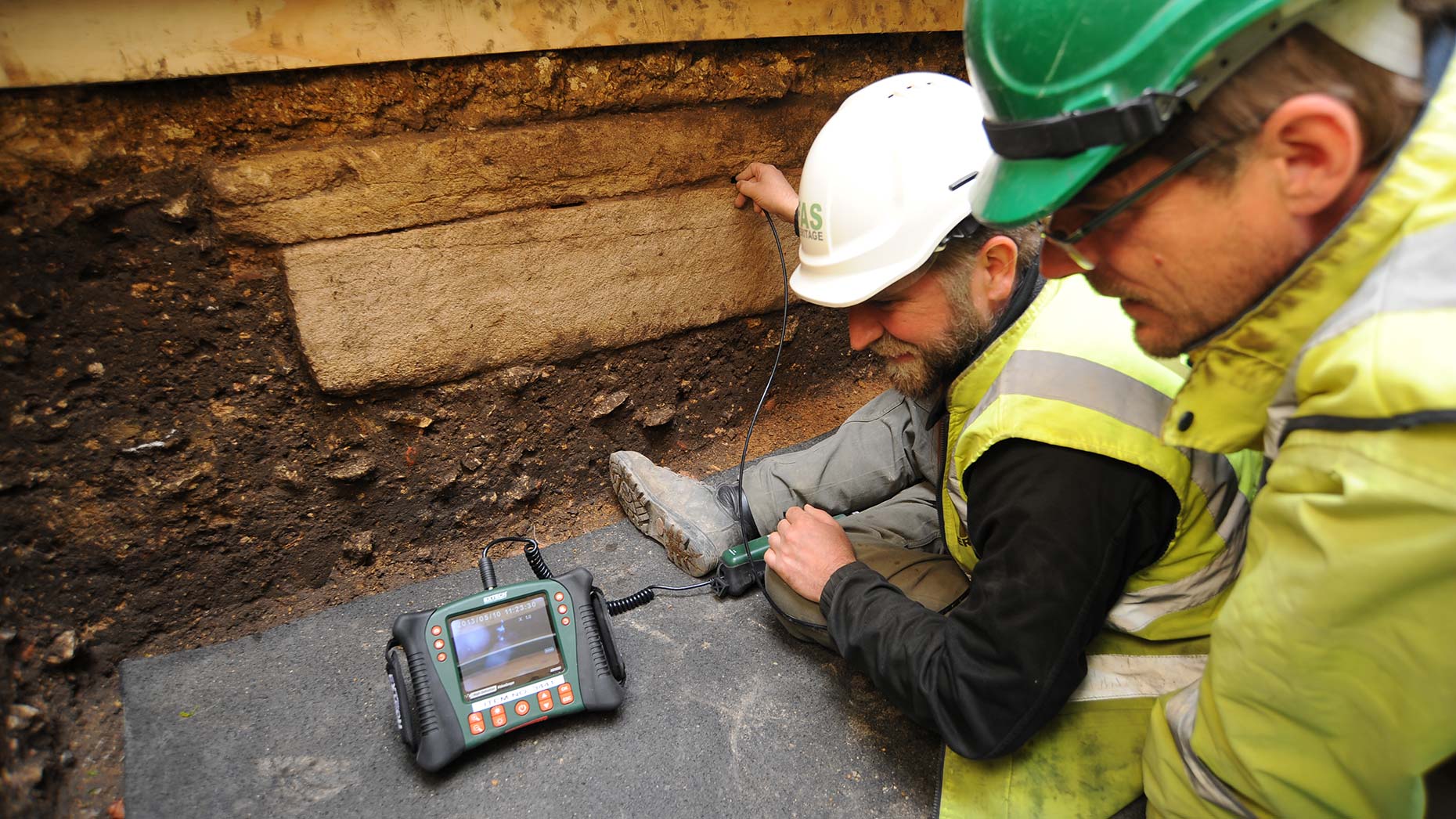 A team of archaeologists at Lincoln Castle will begin to dig up a stone coffin this week, believed to be the body of someone significant.
As previously reported, a number of skeletons and interesting relics were found during an excavation of the castle ground this year, but one of the most exciting was the coffin.
The stone coffin, also known as a sarcophagus, was found within the walls of an old church in the castle grounds.
The sarcophagus is believed to be from around 900AD, and thought to be "someone very important", like a bishop or Saxon king.
Mary Powell, Tourism Development Manager at Lincolnshire County Council, said: "Over the next few weeks we'll be trying to get the sarcophagus out.
"This isn't going to be easy and could take some time. It's important we don't rush things, as we want to make sure it remains intact.
"Once we've removed it from the ground, the next stage will be to carry out detailed analysis of the sarcophagus and the remains inside to see what we can learn."
The archaeologists were on site for almost a year, finishing in August, while works to build a centre for the Magna Carta were ongoing.
The team hopes that the items found in their work will be put on display in the future in Lincoln.