October 15, 2013 10.02 am
This story is over 98 months old
Lincoln Tyre & Tech Mini centre expands to new premises
New premises: A city Mini service centre has expanded, moving into a new, larger Lincoln garage.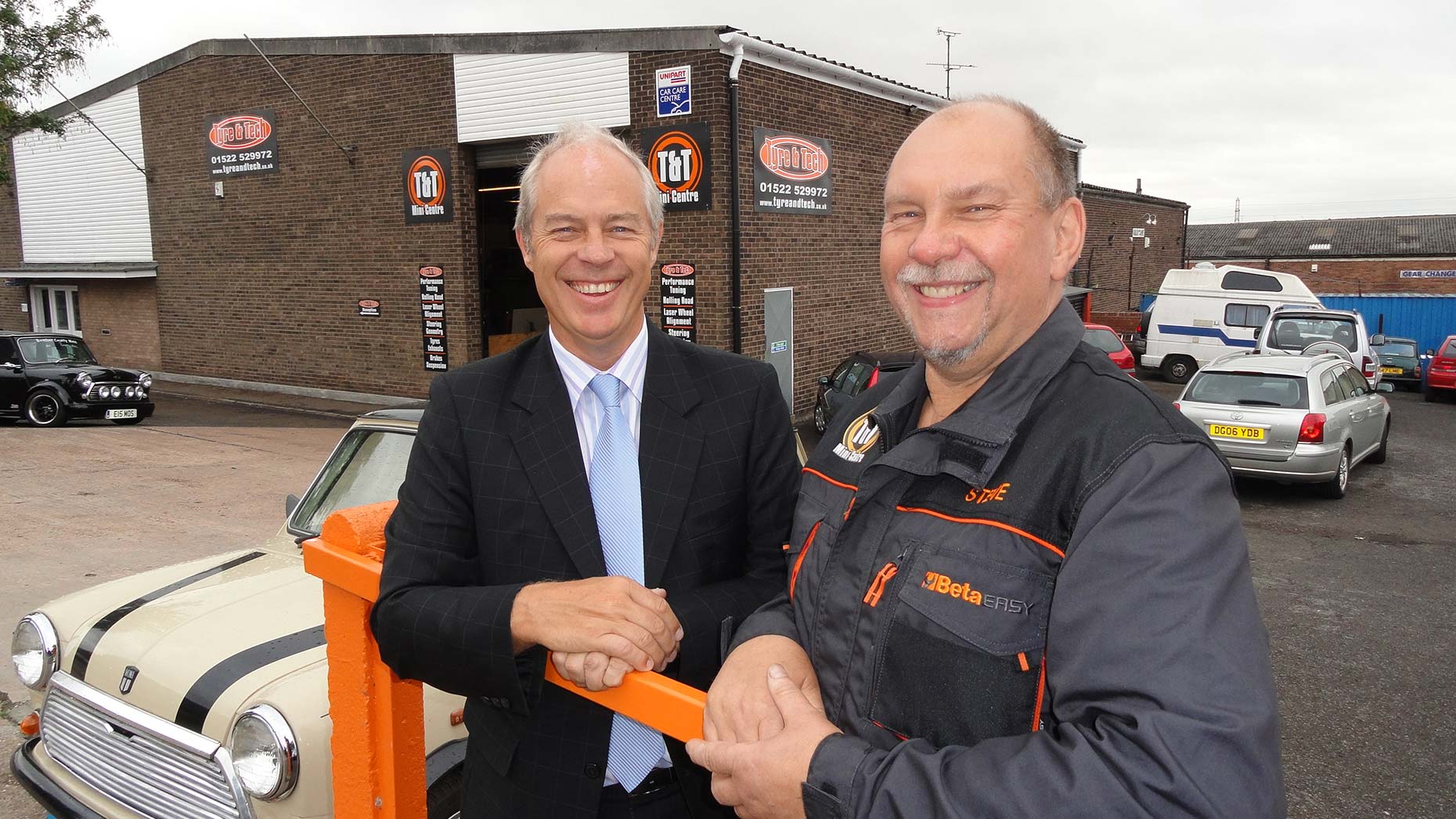 A local tyre and Mini service centre has made the move to a bigger business premises at the Allenby Industrial Estate in Lincoln.
Tyre & Tech Mini Centre launched eight years ago and needed to look for more space after the garage it operated was becoming too small to develop the business.
The new premises will mean Tyre & Tech can grow its Mini service and restoration, plus invest in more equipment and training.
Managing Director Steve Hoe said: "My passion is restoring and maintaining classic Mini cars.
"Previously all my work was done from a small garage that serviced a variety of vehicles. But specialising on Mini and moving into more prestigious vehicle work has been a pleasant diversion, and it's rewarding to see the business grow as a result."
Before Tyre & Tech Mini Centre, Steve Hoe worked for 32 years with BT, but decided to start his own business instead.
"I've lived and worked in Lincoln all my life, and have always had a passion for cars. But in those early days it was just myself and one other employee.
"Now we have a team of qualified engineers working across six vehicle ramps, as well as a Rolling Road service to fine-tune performance cars."
Managing Director Steve Hoe found the larger space with the help of Russell Payne & Co after attending a Business Bootcamp organised by the firm.
"The Business Bootcamp workshop got me thinking about what's preventing my business from growing," Steve Hoe said.
"I'd already recruited more staff including an apprentice, but at peak times we struggled to fit all the cars into the workshop. With Russell's help we spotted an opportunity to move into much bigger premises by buying out an existing automotive business.
"I'm really looking forward to the next phase of Tyre & Tech. There is no doubt that the economy is challenging, but I am optimistic about the future."
Simon Beardsley, Chief Executive of the Lincolnshire Chamber of Commerce, added: "It's good news to hear about another established Lincolnshire business growing, especially during a backdrop of challenging economic circumstances.
"But according to our latest business survey the Quarterly Economic Survey; over a third of Lincolnshire businesses told us that their profitability, turnover and market share had increased over the last three months – up 11% from last quarter.
"It is success stories like Tyre & Tech which helps paint a colourful picture of the real people behind Lincolnshire's business community, and the achievements that can made by working together."