October 15, 2013 11.58 am
This story is over 98 months old
Lincolnshire businesses can bid for share £300m
Funding available: Large and small Lincolnshire firms can bid for a share of government funding as well as get support developing their business.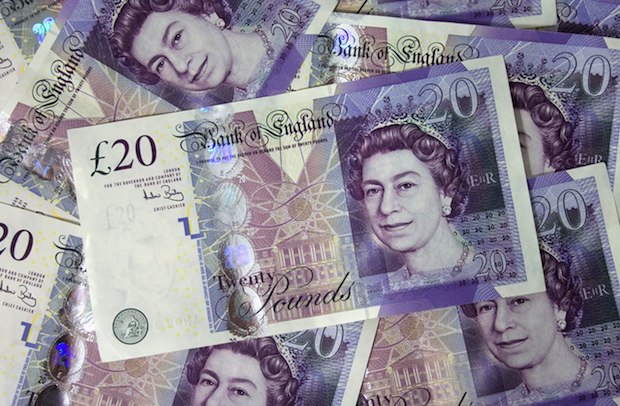 Large and small Lincolnshire firms can bid for a share of government funding as well as get support developing their business.
The Greater Lincolnshire Local Enterprise Partnership (LEP) is urging businesses to bid for the latest round of government funding as part of Round 5 of the Regional Growth Fund (RGF) worth £300 million.
Ursula Lidbetter MBE, Chair of the Greater Lincolnshire LEP, said "Large firms should be looking seriously at this round of funding and considering how it could help them grow.
"With minimum bids of £1 million, this stage of the RGF is primarily aimed at mid-sized firms, although other schemes such as start-up loans and previous rounds of RGF are still available to smaller operations seeking funding."
Successful bids in the area include £1 million for the University of Lincoln and £100,000 of grants from the Growing the Humber RGF programme for KJB Ltd, Signs Express and Lincs Design Consultancy in North East Lincolnshire.
North Lincolnshire Council has also allocated around £6.3 million of its £10 million RGF round 2 award to businesses including Moulded Fibre Products, Saxon Quality Foods and Alan Dick Communications.
Businesses will have until the closing date of December 9 to submit their bids. Interested parties are encouraged to make contact with Greater Lincolnshire LEP for advice and help with submitting a strong bid.
Support for small enterprises
Through a partnership with the University of Lincoln, Lincolnshire County Council was also awarded £420,000 investment from the European Regional Development Fund.
This will allow SUSTAIN Lincolnshire to continue supporting county businesses for at least another 18 months.
SUSTAIN Lincolnshire was established in 2010 to help businesses become more competitive by improving their resource efficiency and carbon footprints, and in turn, making them more sustainable and profitable.
Free tailored advice and consultancy, information sessions, training, access to experts at the University of Lincoln and collaboration with academics and other businesses are just some of the services SUSTAIN Lincolnshire will provide during Phase 2 of the programme.
Councillor Colin Davie, executive member for economic development at the county council, said: "Our team will support companies in finding new ways of doing things, introducing them to the latest technology to make their business run more efficiently.
"The ultimate aim is to help these firms grow, which will have knock-on benefits for the wider economy as well.".
Professor Val Braybrooks MBE, Dean of the National Centre for Food Manufacturing at the University of Lincoln, added: "SUSTAIN has provided many small businesses with the opportunity to work with the university to excel through waste reduction and we have seen some outstanding examples of how innovation, technology take up and collaboration can transform businesses and provide a platform for sustainable business practice and growth.
"Several businesses advanced their innovation agenda with the support of the project and successful grant applications to the Technology Strategy Board and it's great to see small businesses gain the confidence to apply for funding."