October 10, 2013 1.53 pm
This story is over 98 months old
Lincolnshire Co-op celebrates long-serving staff
Careers totting up 400 years: Lincolnshire Co-op celebrated 16 loyal staff members' 25th year with the society at a special dinner.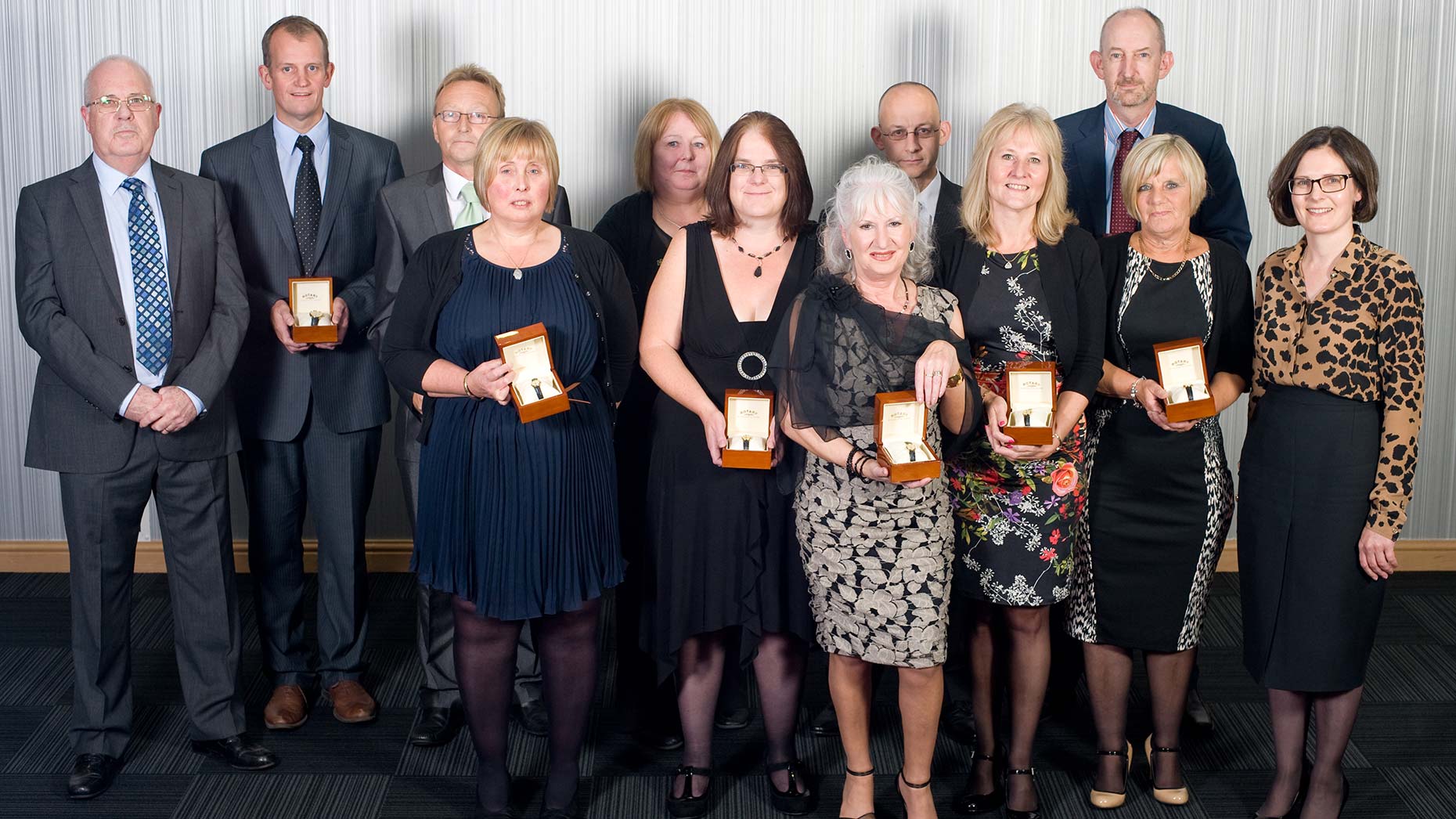 Lincolnshire Co-op are celebrating 16 staff members' long service with the company, with their careers totting up 400 years.
The staff range from Head of Pharmacy to delivery drivers, customer service assistants and wages supervisors.
All 16 of them have hit a 25 year milestone with the company, celebrating the landmark with a Long Service dinner.
At the dinner, the staff were presented with a commemorative gold watch from the Society as a thank you.
The members also reminisced their favourite memories, such as chasing a Christmas tree display leaving the store attached to a mobility scooter.
The Senior Management Team members reaching 25 years with the Society are Head of Pharmacy Alastair Farquhar and Head of Group Services Andrew Turner.
Alastair Farquhar started his career in 1988, learning to use a dispensary computer system at Brant Road Pharmacy.
Andrew Turner started out as a management trainee at the Watermill Centre, Horncastle, trying to figure out how many dividend stamps to issue.
Head of People and Performance Heather Lee said: "We're extremely proud that Lincolnshire Co-op is somewhere that people want to work.
"The long service dinner and the long service awards are just one way of recognising the hard work and dedication of our loyal staff.
"It's also fantastic to see the progression that colleagues can make within the Society, from starting out as trainees to ending up in senior management positions."
The staff at the 25 year milestone are:
June Boddy – Supervisor in Credit at Head Office, Lincoln
Nigel Coates – Graphic Designer in Marketing at Head Office, Lincoln
Chris Cocking – Retail Operations Manager in Food, Lincoln
Nicholas Dart – Delivery Driver at the Food Distribution Centre, Lincoln
Alastair Farquhar – Head of Pharmacy, Lincoln
Sandra Ferraby – Manager at Collingham Foodstore
Phyllis Hobson – Customer Services Assistant at Brant Road Foodstore, Lincoln
Maxine Johnson – Duty Manager at Birchwood Foodstore, Lincoln
Deborah Mann – Supervisor at Outer Circle Filling Station, Lincoln
Terry McCoy – Butchers Cutter at Butchery Warehouse, Lincoln
Pete Motley – IS Projects and Development Manager at Head Office, Lincoln
Joy Norris – Senior Customer Services Assistant at City Square Pharmacy, Lincoln
Michael Saint – Pharmacist at Brant Road Pharmacy, Lincoln
Paula Taylor – Supervisor in Wages at Head Office, Lincoln
Judith Toop – IS Projects Administrator at the Food Distribution Centre, Lincoln
Andrew Turner – Head of Group Services at Head Office, Lincoln