November 11, 2013 10.08 am
This story is over 120 months old
Lincolnshire gritters gear up for winter
Winter ready: The gritters have started going out on the roads now temperatures have begun to fall in the county.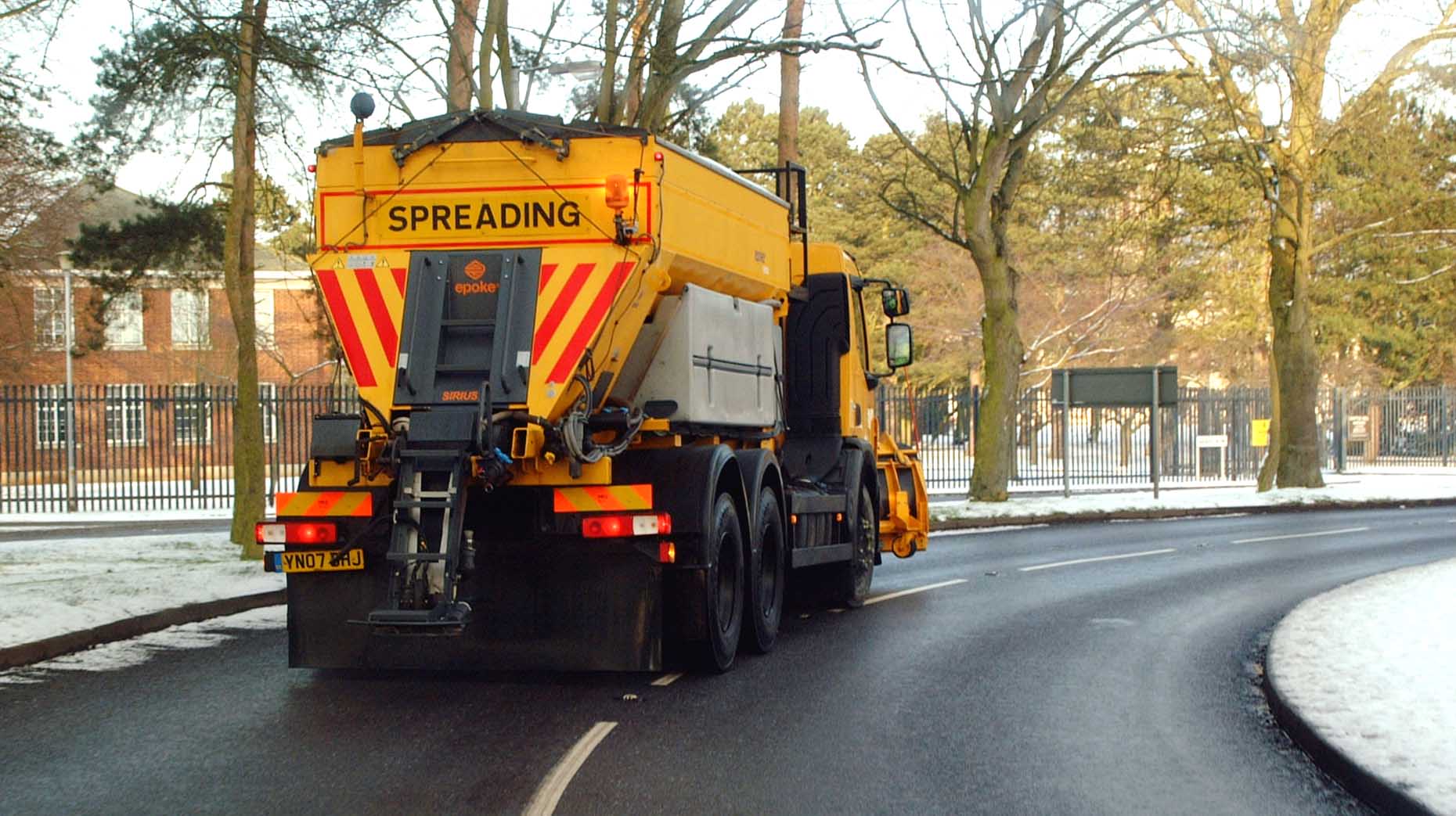 The county gritting team are preparing Lincolnshire's roads for the winter weather after their first few trips in the past seven days.
Following a practice run in October, the fleet went out onto Lincolnshire's roads to grit for the first time on November 3, and then throughout the weekend of November 9-10.
So far they've used more than 492 tonnes of salt, but this figure could rise to around 35,000 tonnes by the end of the year.
Last year, the gritters used 40,000 tonnes of imported Egyptian salt, beating the previous record of 33,973 tonnes in the winter of 2009/10.
Temperatures need to reach low enough temperatures to warrant a trip by the 43 County Council gritters.
Richard Fenwick, Engineer at Lincolnshire County Council, said: "We went out on our first gritting run of the year earlier this week, spreading salt on 1,869 miles of Lincolnshire's roads."
On an average night, the team grits some 1,800 miles of roads, coming from depots at Sturton, Willingham, Manby, Horncastle, Ancaster, Thurlby, Chainbridge and Pode Hole.
All A and B roads are salted, as well as main NHS hospitals, railway and bus stations.
Where physically possible, the gritters also treat road within 500 metres of all primary and secondary schools.
Meanwhile, the Highways Agency carries out salting on the Lincolnshire stretch of the A1, the A52 Grantham-Nottingham and the A46 west of Lincoln.
You can find out when the team will be out gritting by following the @LincsCC_Winter Twitter account, as well as learn interesting facts and information about the service.
For more information on the gritters, visit the County Council's gritting page.