Trespass outdoor clothing shop opens in Lincoln
New shop: Lincoln's latest shop opening features a range of outdoor clothing, situated in St Marks Shopping Centre.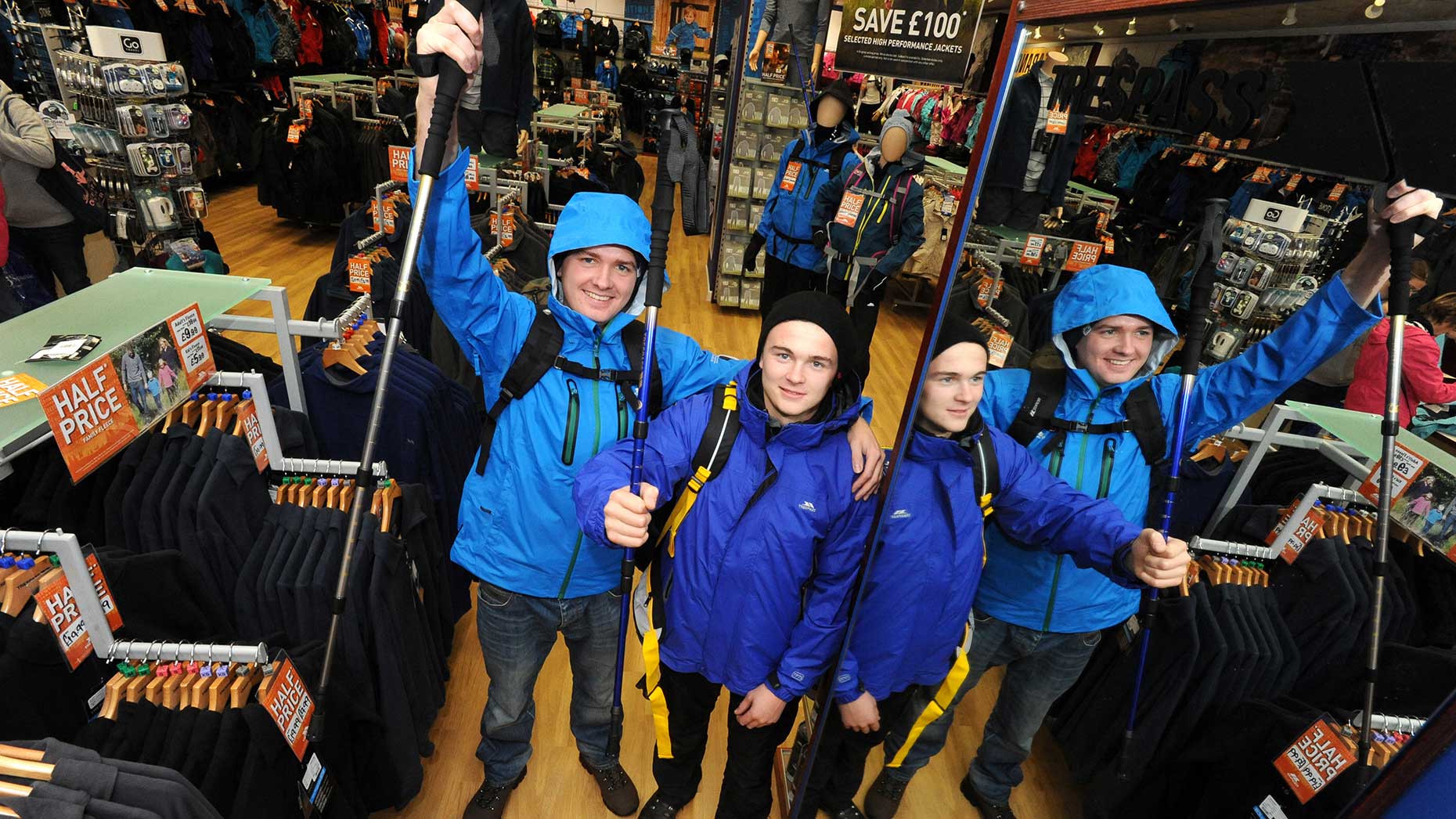 A national brand has opened its doors in Lincoln, creating 10 jobs in the city.
Outdoor clothing specialist Trespass opened its latest store in St Marks Shopping Centre, in a unit previously used by New Look.
The Lincoln store offers a range of outdoor clothing and accessories, from walking boots and weatherproof jackets, for hiking to festival wear.
Trespass was founded on the West Coast of Scotland in 1984 and now has stores across the UK, as well as an online store.
St Marks Centre Manager, Cormac Hamilton, said: "Trespass is a highly successful, growing brand name and a very welcome addition to our range of stores, cafes and restaurants."
"It is also great that we are creating new employment opportunities in Lincoln."
Regional Area Manager of Tresspass, Steven Oldfield, said: "Trespass is the go-to place for all of your outdoor gear.
"We don't think you should put family activities on hold just because the sun won't come out to play.
"Trespass can fit you out in the latest waterproof jackets, suggest a range of accessories from walking boots to rucksacks, and our knowledgeable staff can introduce you to a wealth of fashion and performance clothing suited to you and your family, whether your outdoors, hiking trails, camping at festivals or just commuting to work.
"Trespass believes in 'access for all', bringing you high performance products at great value prices for everybody."