December 3, 2013 10.23 am
This story is over 102 months old
Five arrests already in Christmas anti drink driving campaign
Don't drink and drive: Lincolnshire Police launched their Christmas anti-drink driving campaign in Lincoln, and five people have been arrested so far.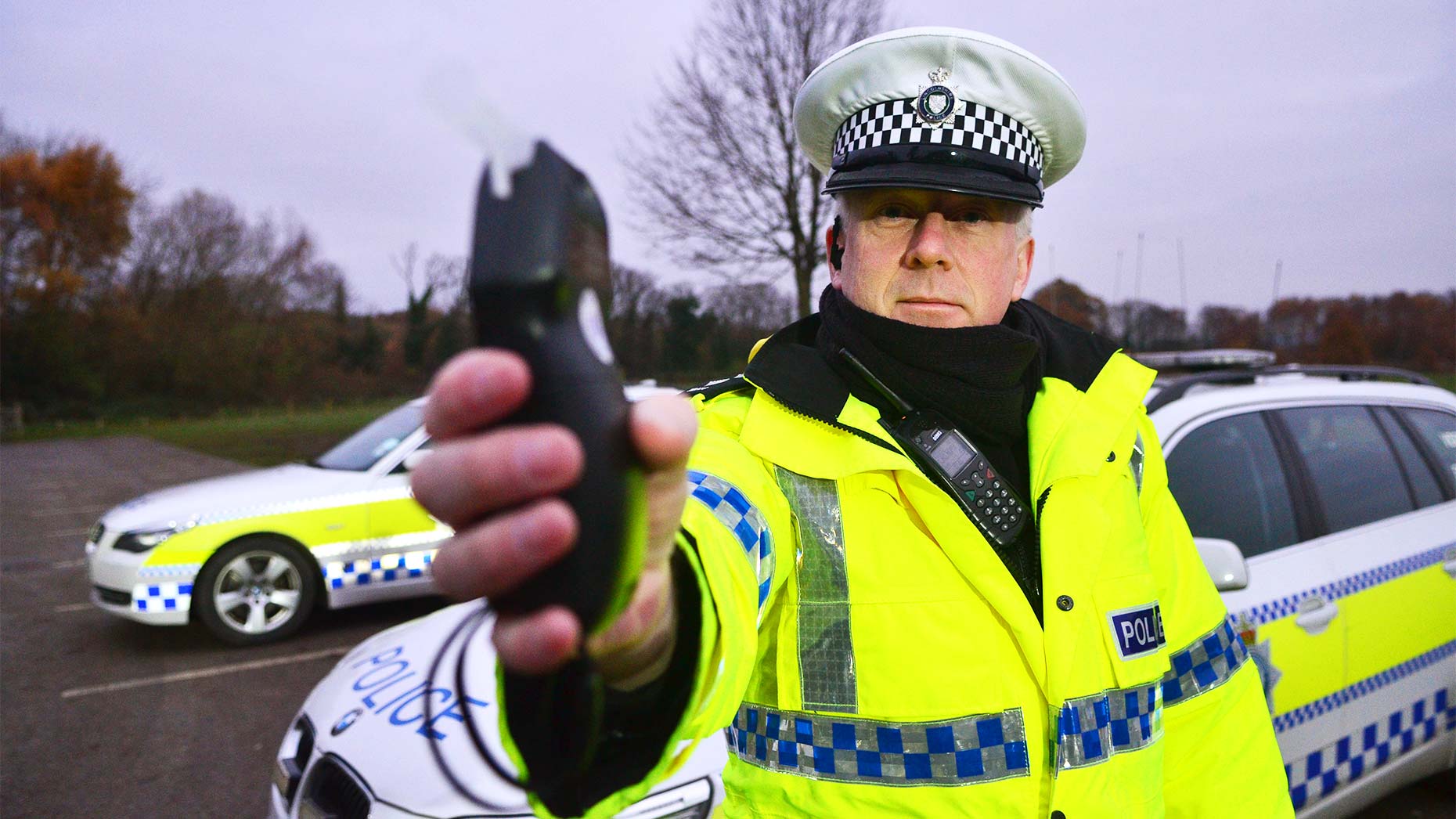 Lincolnshire Police launched their Christmas anti drink driving campaign in Lincoln on Tuesday, December 3.
The force stopped some 100 vehicles in one hour to offer fliers for the campaign on Skellingthorpe Road, and some 20 drivers were also breathalysed. None tested positive for alcohol.
Since December 1, over 250 vehicles were stopped and five people were arrested for driving under the influence of alcohol.
During the campaign, visible and signed road checks will be in operation across the county, with checks carried out in early morning, evening and night-time.
As well as breathalyser checks, Field Impairment Checks (FIT) will be carried out on drivers suspected of driving whilst under the influence of drugs.
Chief Inspector Stewart Brinn, in charge of specialist operations for Lincolnshire Police explained: "Christmas drink driving is an annual campaign. We actually launched the enforcement side of it on December 1.
"The campaign is designed around two strands: education of people, to make sure they understand they shouldn't be going out drinking due to increase risks, and particularly around the fact that if people have been drinking the night before, there's a good likelihood they'll be over the limit in the morning after.
"The other side of it is enforcement, and if somebody is caught drink driving, they are committing an offence, they will end up in court, they will get a minimum 12 months ban and clearly that could have a massive impact on people's jobs, lives and more importantly there are higher risks when people are over the limit.
"The roads policing and Lincolnshire Police will be targeting drink driving hotspots at key times, when we know people are most likely to be over the limit. It tends to be early in the morning, early evening and then obviously later on at night.
"We're also looking at historically where people tend to be over the limit, which congregates around Boston, South Holland and also Lincoln area. We'll be going out at those times just to make sure that we can get people when they are more likely to commit offences.
"Just since this campaign started on December 1, we've stopped well in excess of 250 vehicles, we've given out numerous tickets and so far we've made five arrests for people who were over the drink drive limit.
"In the year to date, we've breathalysed about 12,000 people, over 800 people have been arrested since January. If looking at the morning after, 70 of those arrests have occurred between 5am and 11am.
"When you look at drink driving stats on average, the person most likely to be caught drink driving is a male between the ages of 20 and 40. That's the sort of age group most likely to attend a pub or night club, and more likely to get stopped in the morning.
"We don't want to be party poopers, but if you are going to be driving a car, all I say is don't risk it, don't drink. If you have an accident you have to live with the effects of that for the rest of your life, and there's nothing worse than knowing you've been responsible for killing or injuring somebody else on the road."