December 19, 2013 4.27 pm
This story is over 119 months old
Royal Mail fail to deliver in Lincoln, CCTV shows
Attempt at delivery: A Lincoln resident was surprised when he investigated a failed Royal Mail delivery on his CCTV footage in Lincoln.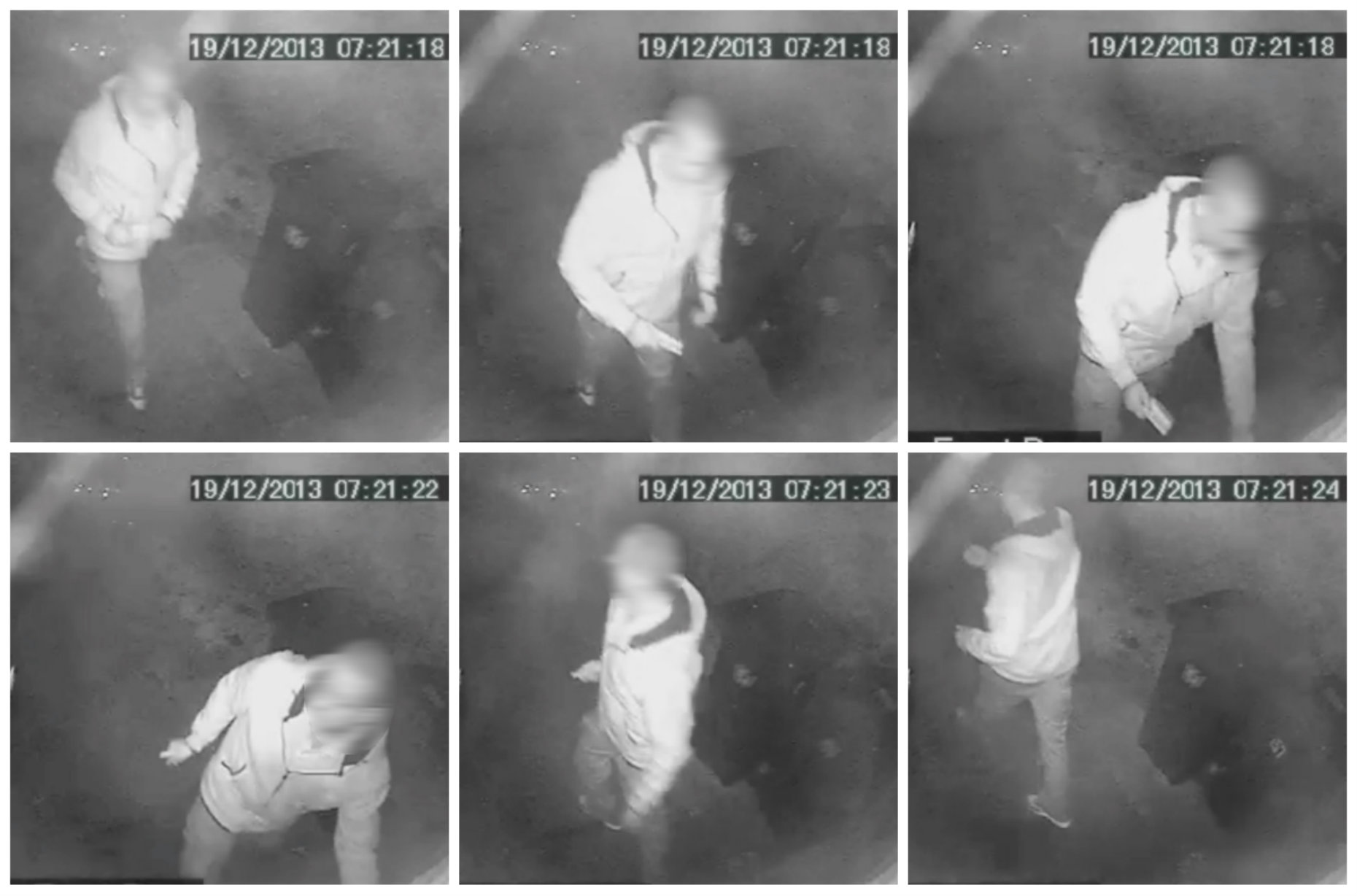 After receiving a note through his letterbox stating that an expected parcel was unable to be delivered, Lincoln resident Kraeg Davis took to reviewing his CCTV footage, and was somewhat surprised at the result.
Kraeg, who lives on Moorland Avenue, was at home during the so-called 'attempted delivery' at 7.20am, on December 19, and heard no knock on the door or ring of the bell.
After some confusion as to why he missed the delivery, Kraeg reviewed the CCTV footage, which appears to show a man approaching the front door of Kraeg's property armed only with a Royal Mail headed note.
Kraeg Davis said: "They didn't knock, ring the door bell or even have the parcel in their hand. They were even nice enough to close my letter box very carefully so I didn't hear them.
"I spoke with Royal Mail at 8am this morning. Their only response was it would be re-delivered on Saturday. Nothing other than that, and no reference number – even though I asked for one.
"I posted the CCTV video on my Facebook page as several of my friends in Lincoln have complained about the same issue."
— Updated statement: A Royal Mail spokesperson said on December 20: "Royal Mail is investigating this particular case and we have visited the customer today.
"Our postmen and women are instructed to make every effort to deliver mail to customers first time. If this is not possible because they are not at home when we attempt to deliver an item that needs a signature or is too large to fit through the letterbox, it can be redelivered.
"Customers can arrange a redelivery free of charge on a day that is convenient for them, or we can deliver the item to a different address within the same postcode area. This service can be arranged by calling the number on the card we leave."
'Sorry you were out'
Earlier this month, a former Royal Mail senior manager spoke to BBC Radio Nottingham and made some surprising claims on this issue.
While Royal Mail insisted they were unaware, the ex-boss said that 'posties' filled out the "sorry you were out" cards before their rounds had begun. Listen to him here.