January 20, 2014 4.56 pm
This story is over 102 months old
Lincoln bakers fined £11k over screw found in bap
Tainted bap: Lincoln bakers AW Curtis have been fined more than £11,000 after a customer found a screw baked inside a bread roll last summer.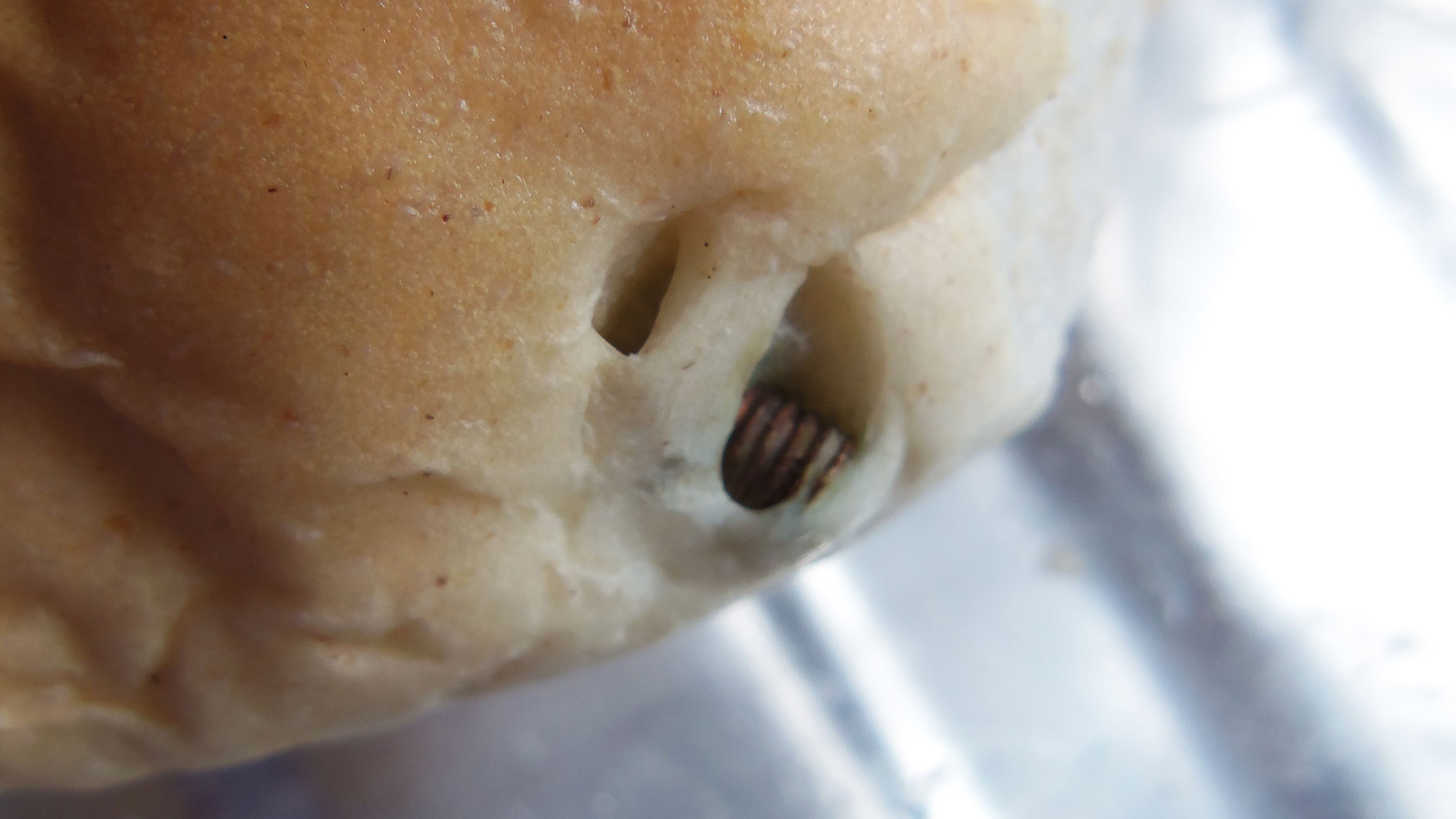 AW Curtis Bakers and Butchers from Lincoln were prosecuted and fined more than £11,000 after a customer found a screw baked inside a bread roll.
Company founder, Mr Neil Arthur Curtis, faced prosecutors from City of Lincoln Council and North Kesteven District Council at Lincoln Magistrates Court on January 20 on account of three charges of unsafe bread production.
The defendant pleaded guilty to all three charges and was fined a total of £11,265 to be paid within 12 months.
The first charge, from City Council prosecutor James Ellis, detailed a complaint on June 26, 2013, by a customer who discovered a metal screw inside a bread roll.
After the City Council investigated the critical control measures for bread production, it was discovered that weekly worksheets and checks had been neglected and metal detection was not being implemented in all products, but only in a small percentage of products.
The second charge put to Mr Curtis on January 20 was that of failure to maintain equipment.
Investigations revealed that a metal storage lid, modified with the addition of metal screws, had resulted in parts falling into the dough mixture.
The third offence, put to the court by prosecutors from North Kesteven District Council, related to a complaint made on June 29, 2013, when a four-pack of bread rolls bought from Budgens in Waddington contained a metal screw.
After visual examinations, NKDC confirmed that a flat-tipped screw had been baked into the roll.
The court heard that in neither case had metal been ingested and no harm was caused.
The family-run firm offered apologies and accepted that the incidents should not have occurred.
Plans for production improvement include an £11,000 metal detector and the company said it will hire a new bakery manager for 2014.
The firm was fined £2,500 for each of the two charges brought by the City of Lincoln Council, plus £1,750 contribution towards costs, and £3,000 for the charge brought by NKDC and £1,500 contribution to costs. There was also a £15 victim surcharge.
The company, which was founded in 2012 from parent company AW Curtis & Sons, produces 150,000 products per week and employes 120 people.
Councillor Richard Wright, North Kesteven District Council's Executive Board Member with responsibility for food safety and enforcement, said this case showed how important it was for consumers who found unexpected things in their food to report it to the their local council's food team.
"When we bite into a bun, open a bag of frozen veg or delve into a bag of crisps it can be so easy for us to simply think that whatever we find there is disgraceful or disgusting and throw it away, but it can also be very dangerous and should be reported to prevent similar things affecting other consumers," he said.
"As the judge in this case said, this was a serious failing which put this person at risk of significant injury if the screw was swallowed and digested. The public has a right to expect that all food being produced for them is being produced safely and it's the Council's responsibility to ensure businesses adhere to this.
"Hopefully the significant fine Curtis' now has to pay will ensure that they and all producers tighten their procedures and ensure nothing like this happens again."