January 29, 2014 5.58 pm
This story is over 118 months old
Green light for Lincoln High Street footbridge
New footbridge: The City Council approved plans to build a footbridge over the Lincoln High Street level crossing.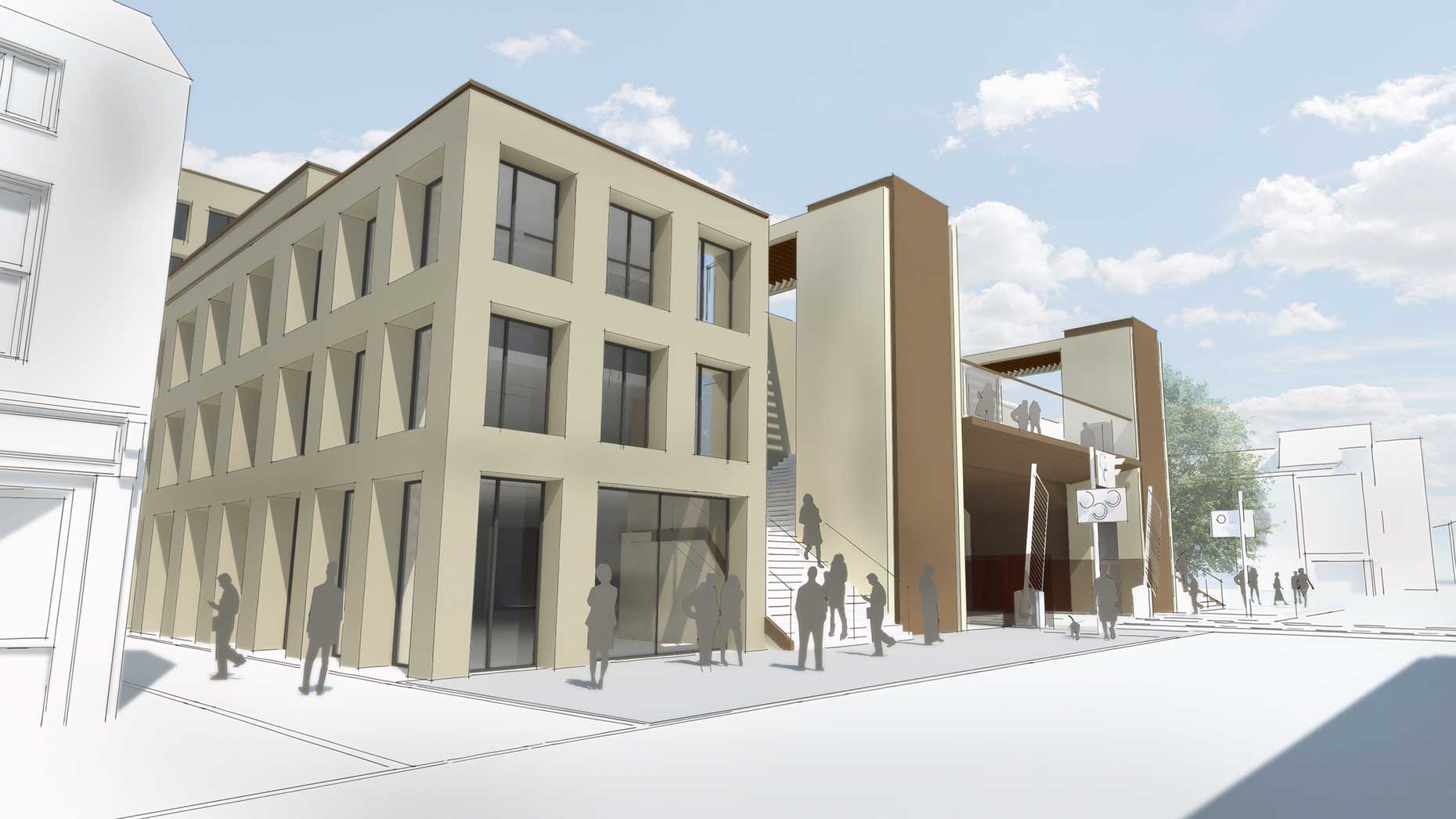 Plans to build a footbridge over the train lines on Lincoln High Street were approved by the City Council Planning Committee.
As previously reported, Network Rail submitted the plans to build a footbridge over the train lines in order to ease waiting times and congestion in the area.
Network Rail also has footage of people crossing the tracks when the barriers were down, risking their lives.
There are 136 train movements per day at the High Street level crossing.
The company plans to buy 179 High Street by September, currently housing Sleep Shop and Superdrug, and refurbish the building to accommodate the bridge, steps, large lifts and a gully for bikes.
179 High Street will not be demolished or shortened under Network Rail's plans, but refurbished and better link the Brayford area to the High Street.
The bridge will be made from "high quality stone" and copper cladding with glass.
The northern half of the frontage to 179 High Street will be removed for the bridge, but the rest of the building will be revamped and extended to house shops still and accommodation or a hotel on the upper floors.
Work will begin in late 2014, but the Highway Authority has requested that no road closures take place during this time.
Phil Verster, Route Managing Director for Network Rail, said: "This decision is the result of many months of collaborative working.
"I thank the teams from English Heritage, City of Lincoln, Lincolnshire County Council, University of Lincoln, business leaders and Karl McCartney MP for the guidance they have provided.
"High Street and Brayford level crossings remain among our worst crossings for instances of misuse.
"Incidents range from people running across after the warnings have started to thoroughly reckless acts such as lifting or climbing over the barriers once they are down. In such circumstances the signaller has no way to stop an oncoming train.
"We understand that a lot of misuse is driven by frustration at having to wait at the barriers.
"We have accepted that it is not possible to close the crossings at this time but doing nothing was not an option.
"Thanks to the close working with city stakeholders we have developed high quality, deliverable solutions for each site. Our teams will work to deliver the bridges efficiently, with the minimum possible disruption."
Lincoln MP Karl McCartney added: "I am very pleased that the plans for a new footbridge over Lincoln High Street's level crossing have finally been approved.
"This decision ensures that the level crossing at street level will not be closed and for that I, and I am sure all my constituents and businesses on and around the High Street, are grateful.
"We in Lincoln should not have had to wait over 30 years for the footbridge in our High Street to be re-instated, but I am proud that, with assistance from Lincolnshire County Council and more recently appointed Network Rail Senior Directors, I have made real positive progress on this issue at the two most at risk level crossings in the centre of my constituency.
"I have fought very long and hard, without any help or support from my political opponents, to ensure that Lincoln High Street remains open and accessible at ground level once the footbridges were in place.
"On this and other transport issues, I have campaigned as I have always said I would: to improve our City for those who live, work and visit what is beyond doubt the most loved City in the East Midlands."
Meanwhile, work on a footbridge over lines at Brayford Wharf East is also approved, and work will begin in June.
Both the High Street and Brayford Wharf East will become one-way systems after the footbridges are complete.