January 31, 2014 11.32 am
This story is over 118 months old
Lincoln school choir to feature on Songs of Praise
Semifinalists: A Lincoln choir is being filmed for a BBC programme's School Choir of the Year competition.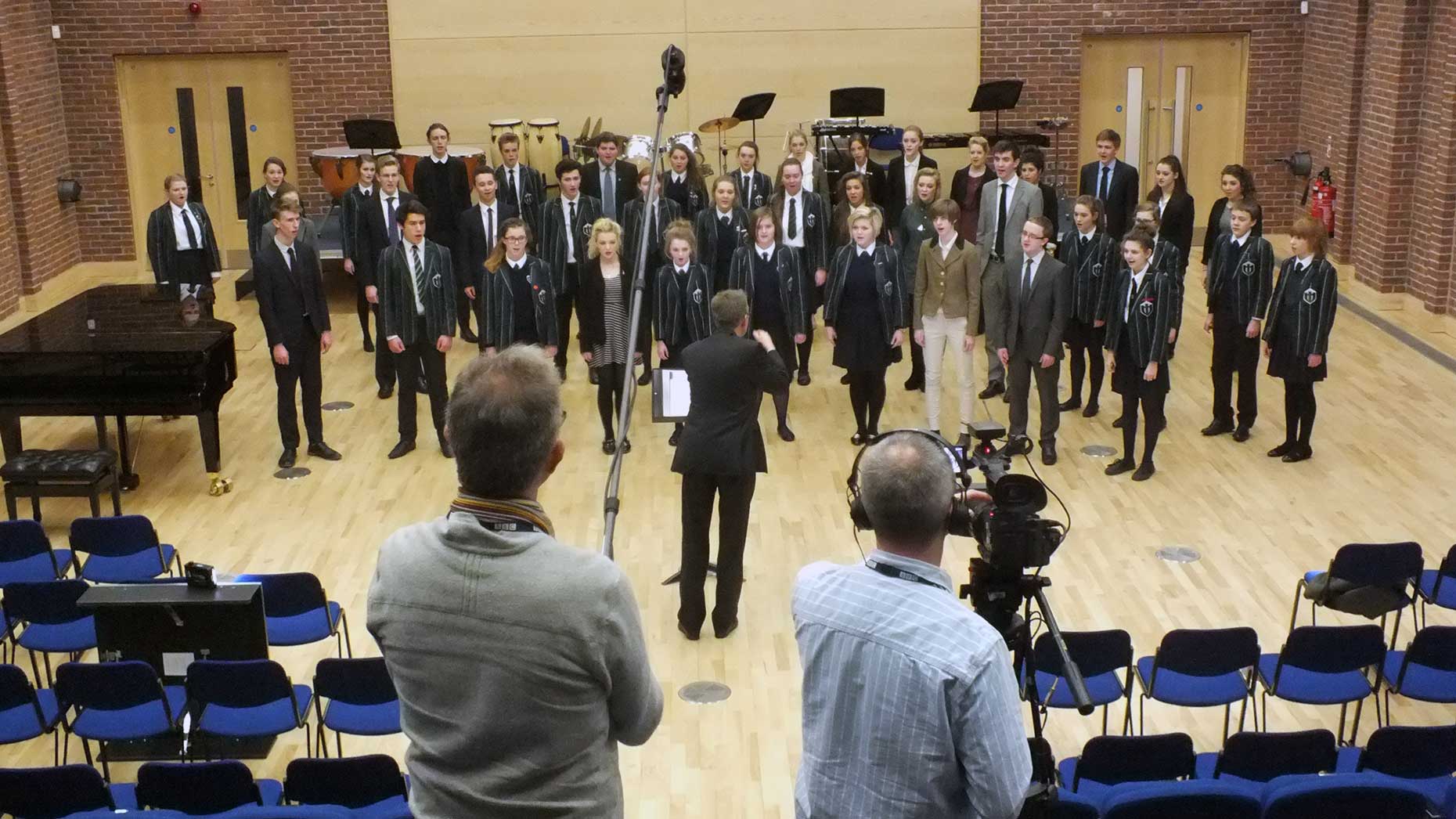 A Lincoln school's choir will feature on a popular BBC show based around Christian hymns.
Lincoln Minster School will feature on the Songs of Praise programme this Spring, after crews filmed this week at the school.
The filming was due to the school becoming semifinalists in the programme's 13th School Choir of the Year competition.
There are 40 boys and girls in the school's Chamber Choir, who will head to Birmingham on March 16 for the semifinal heat.
They will perform to a panel of judges, comprising classically trained musician Myleene Klass and the internationally renowned choral guru Suzi Digby.
The panel will then select three groups to go through to the finals of the competition.
Director of Music, Aric Prentice, explains: "We will be competing against senior choirs from five other UK schools.
"The Chamber Choir reached the final four of this competition back in 2007, so we'll be looking to improve that position and hopefully clinch the coveted title 'BBC Songs of Praise School Choir of the Year 2014."
Head Pupil and choir member Josh added: "Performing to an audience of 1,200 – plus the two million watching at home – is an amazing opportunity.
"The filming has been fun, the crew were great and it gave us all an insight into what happens behind the camera, but now the focus for us is rehearsing and giving the best performance we can in Birmingham."
Lincoln Minster School Principal, Clive Rickart, is delighted with the choir's progress.
He said: "This is great news for Lincoln, and everyone involved with the Chamber Choir – the students themselves, staff and parents – I'm really excited for this year's competition.
"Preparations are well underway for this and the Barnardo's School Choir of the Year 2014 finals, also in March."
The competition will air on three special programmes later this year on BBC One, with Lincoln featuring in the second.