January 29, 2014 2.17 pm
This story is over 102 months old
Proposed Lincoln rail improvements 'not a good return on investment'
Quicker, but not more trains: A proposal to speed up trains between Lincoln and Newark would not be a good return on the investment, the County Council says.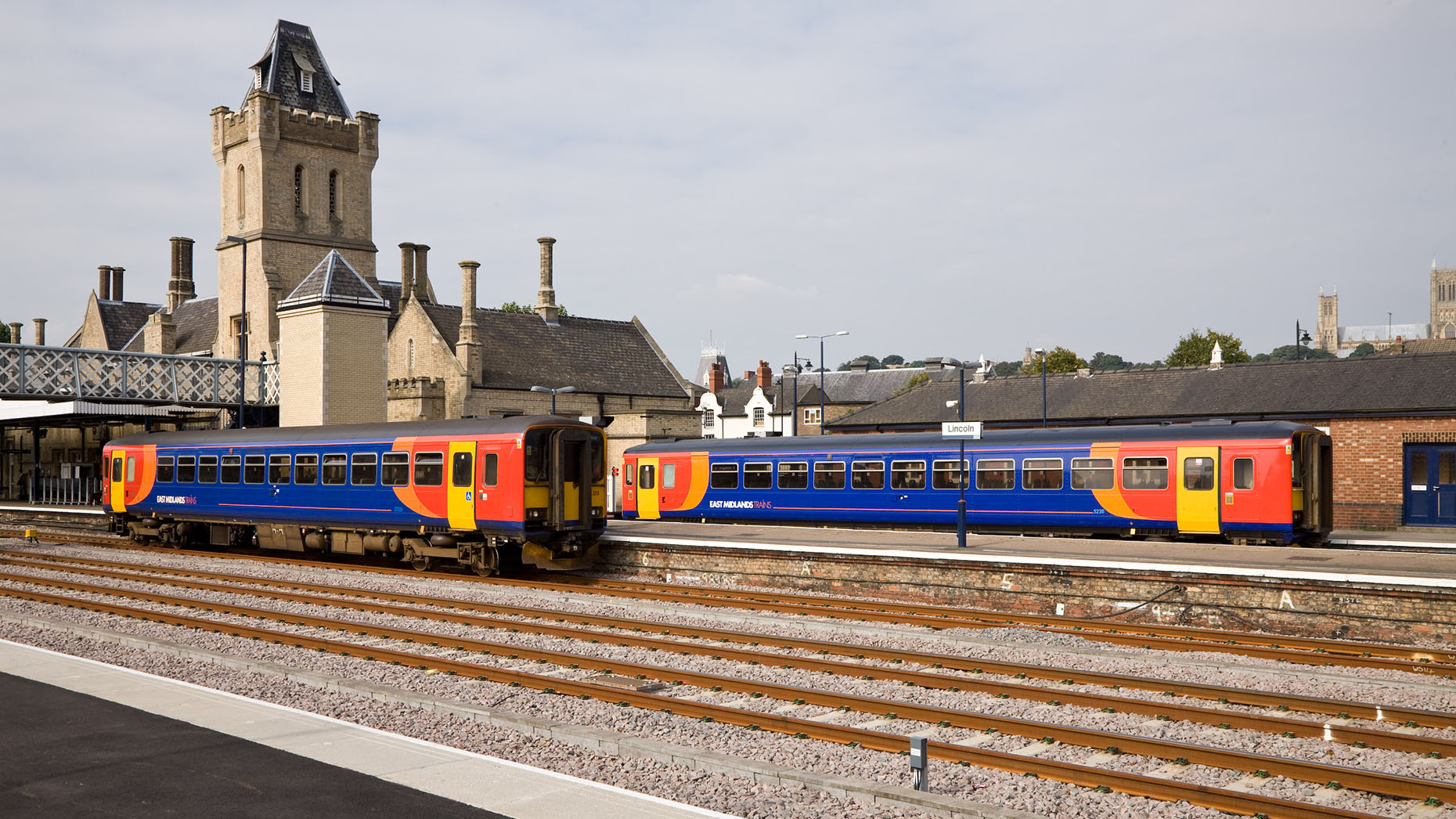 Lincolnshire County Council says a proposal to speed up trains between Lincoln and Newark would not be a good return on the investment required from public money.
This week, Lincoln MP Karl McCartney and North Hykeham MP Stephen Phillips argued in Parliament with transport minister Stephen Hammond MP to do something to improve services along the Lincoln to Newark route.
The minister told them that the Department for Transport has not received a business case for the proposed improvements from Lincolnshire County Council and the LEP, so the MPs called on the two organisations to make their case.
Making Lincoln to Newark trains quicker
Following the debate, Lincolnshire County Council explained that East Midlands Trains have put forward an option to speed up trains between Lincoln and Newark by five minutes.
The case has been discussed with neighbouring local authorities like Nottinghamshire County Council.
The option is to lease a new train for three years, which would cost some £2.1 million over the period. The County Council's contribution towards this cost would be of around £700,000.
This new train would operate between Matlock and Newark and pick up passengers that would usually use the Lincoln to Nottingham train service.
This would mean the Lincoln to Nottingham train would need to make fewer stops between Newark and Nottingham, cutting the journey time by up to five minutes.
The County Council argues that it would be more beneficial to improve the track between Lincoln and Newark instead, resulting in much faster services on the route.
Chris Briggs, Head of Transportation at Lincolnshire County Council, said: "We received the business case for this proposal earlier this week, and so we're currently in the process of reviewing it.
"In general terms, we would obviously support an improved rail service between Lincoln and Nottingham.

"But Lincolnshire's tax payers are being asked to make a significant financial contribution, and our initial feelings are that cutting the journey time by just a few minutes does not represent a good return on this investment.
"At this time our main goal is to increase the number of rail services between Lincoln and London. We're working closely with rail companies and the Department for Transport to deliver this aspiration."
LEP on the case
The Greater Lincolnshire LEP welcomed the support from the local MPs over the Lincoln to Nottingham line and also stressed the need for more trains between Lincoln and London.
Ursula Lidbetter MBE, Chair of the LEP, said: "We are pleased to see this subject being brought once again into the public forum, as improved rail links are important for us in helping to grow the Greater Lincolnshire economy.
"It is important that as advocates for the business community we put our weight behind these topics, which is why I personally wrote to the Secretary of State for Transport, Patrick McLoughlin MP, in April last year to set out the case for better rail links between Lincoln and London.
"We know that this will help boost the local economy and improve tourism across Greater Lincolnshire.
"We have also fully supported Lincolnshire County Council's business case for an improved Lincoln to London service.
"This is currently being used to lobby the Department for Transport and the prospective franchisees of the East Coast Main Line service to take a look at our needs and seriously consider further investment on that line to enable more frequent service between Lincoln and London.
"The LEP, along with the council has already planned meetings with those companies.
"We also ensured that the issue of improving rail links has been included in our Strategic Economic Plan, the final draft of which will be finalised and submitted to government by the end of March.
"Both LEPs and both county councils involved are currently assessing the business case to quantify what economic benefits would arise from additional investment in the Lincoln to Nottingham line."