January 28, 2014 10.56 am
This story is over 101 months old
Record breaking Lincolnshire rowers finish Atlantic challenge
Record row: Two Lincoln residents have completed a 3,000 mile Atlantic rowing challenge, becoming the youngest pair ever to complete the feat.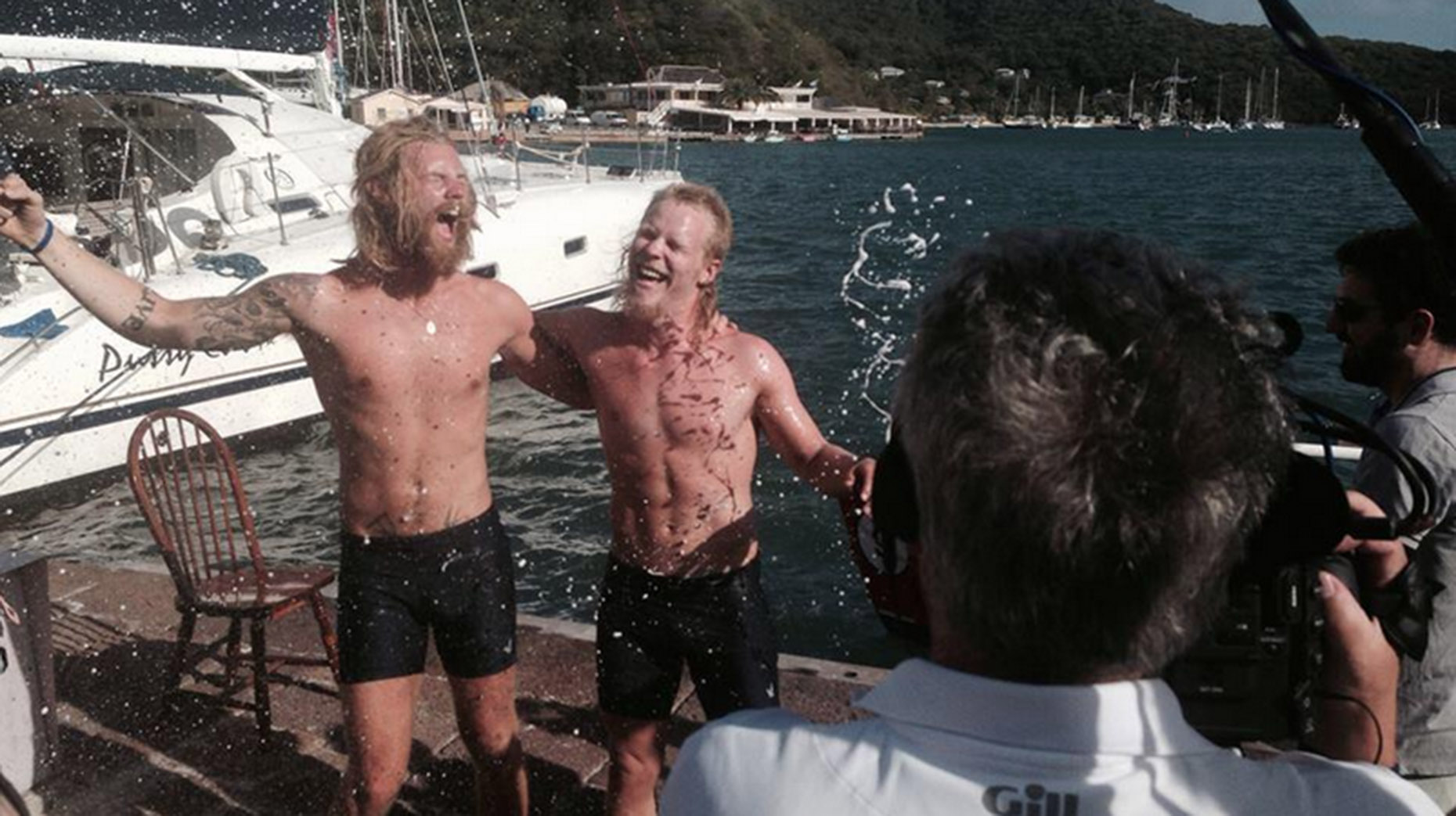 Two Lincoln village rowers have completed a 3,000 mile Atlantic rowing challenge, becoming the youngest pair ever to complete the feat.
Luke Birch, from Doddington near Lincoln and best friend Jamie Sparks (both 21) began their world-record breaking journey on December 4, 2013, from La Gomera in the Canaries, and arrived at the finish line in Antigua after 54 days 5 hours and 56 minutes at sea.
The Talisker Whisky Atlantic Challenge saw 16 teams set off from the starting line.
'2 Boys in a Boat', as they named themselves, finished 5th overall and second in the pairs, managing to raise almost £200,000 for Breast Cancer Care, and still rising.
Anyone wishing to donate can do so on the boys' JustGiving page now.
The pair said the cause was close to both their hearts and Luke's mother and grandmother have both battled breast cancer.
The challenge was completed in shifts of 2 hours on, two hours off with the two rowers burning around 10,000 calories a day. Their journey saw them battle 40ft waves, storms, seasickness and technical problems, including a broken Autohelm.
On arriving at the finish line, Luke Birch said: "Seeing the bigger picture and just preparing yourself for when things are going badly is important.
"I'd have bad moments in the middle of the day when I was tired and sore, but I would alway try to remember that by sundown and with a lovely sunset i'll be eating something nice and feeling a lot better."
Jamie Sparks said: "You hate lots of parts of it, but it's by far the best thing I have ever done and the most incredible experience."
Samia al Qadhi, Chief Executive at Breast Cancer Care, was thrilled that Luke and Jamie safely arrived at the finish: "Not only are Jamie and Luke world record breakers who have left us humbled and inspired, they are our biggest ever individual fundraisers.
"They have truly gone above and beyond. Their dedication and commitment has been incredible. "
Luke's mother, Caroline Barkham commented: "It has been a very difficult time for us at home as we have watched their progress.
"Their initiation into brutal Atlantic storms and gale force winds in their first few days was horrific to watch, and the occasional satellite call hearing the strain in Jamie's voice was unbearable.
"When we saw several other teams having to be airlifted to safety due to the conditions, it was really hard as I was just waiting for the call to say that they were next.
"As Jamie's mother I have felt the burden in the pit of my stomach! I have to thank so many people who have taken an enormous interest in their adventure plus the support team and in particular to the safety officers Ian Couch and Lee Fudge who have been absolutely brilliant in looking after the boys."
Their tiny boat had just one minute cabin for shelter and rest, and everything they need has to be carried with them on the boat.
The boys posted regular video entries during training and at sea. Watch their last leg:
Here's the pair's Race Start video: