February 4, 2014 3.50 pm
This story is over 117 months old
Solar panels better investment than pensions, Lincoln firm agrees
Solar investment: A Lincoln-based green energy company has welcomed the advice from a government minister that solar panels are a better investment than a pension.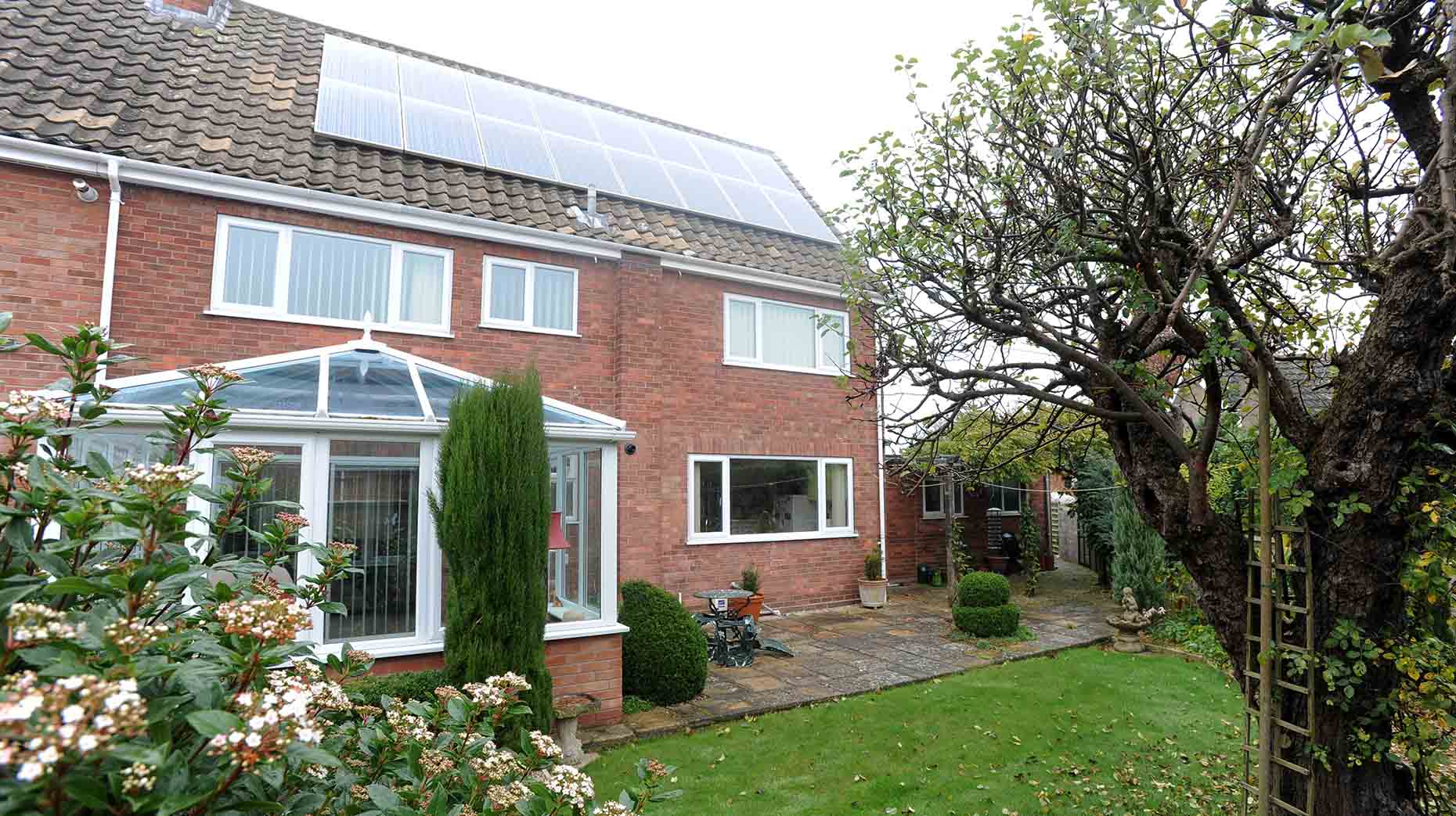 A Lincoln-based green energy company has welcomed comments from a government minister that solar panels are a better investment than a pension.
This week the energy minister Greg Baker said the return on cash invested in domestic solar systems was better than most private pensions.
He advised people in their 50s and 60s to consider putting their savings into solar panels because the rate of return was so good.
Stow-based Freewatt said it has installed hundreds of domestic systems, and the typical return was usually around 10% on an investment of around £6,000.
Many pensioners buy a retirement income by investing in an annuity, a contract guaranteeing them an annual income for life.
Returns on annuities have fallen in recent years, and typical products deliver an income of around £6,000 for every £100,000 of pension saving – a 6% return.
Homes which have solar panels have a three-fold financial return, according to Freewatt.
They generate electricity savings, attract a 20-year index linked grant from the Government called a Feed in Tariff, and get cash for any unused power put back into the National Grid.
Freewatt CEO Julian Patrick said the advice from the minister was welcome and reinforced the message his company had been pushing for years.
"People in the UK tend to have a cynical view of life and think that if an investment looks good and risk free then there must be a catch," he said.
"But an investment in domestic solar power really is as sensible as it looks. The money needed is within reach of lots of families, costing less than a car in most cases, and provides them with a 20-year income.
"Of course the investment not only makes financial sense but it helps to improve the environment too. Solar provides the UK's cleanest energy."
Mr Barker, in an interview with the Daily Telegraph, disclosed that 500,000 British homes have installed solar panels.
"Solar is a really attractive financial proposition," he told the paper.
"You get a guaranteed tariff for 20 years and if your panel is well-sited, it could yield 8% or more. That is more than an annuity, particularly if you are in your 50s or early 60s."
"Anyone considering retiring should seriously consider whether solar panels are right for them, because in some circumstances, they will get a higher return than from putting the money into an annuity."
Freewatt Ltd has now installed enough solar panels in the area to generate almost 5.5MW of clean solar power – enough to power 1,650 homes for a year.
Owners of solar systems installed by Freewatt are generating £120,000 in income from power companies who pay for the spare electricity, the firm said.