March 20, 2014 10.24 am
This story is over 99 months old
Famous Lincoln pet skunk put to sleep
Passed away: The owner of a famous Lincoln skunk made the difficult decision to have the pet put to sleep this week due to illness.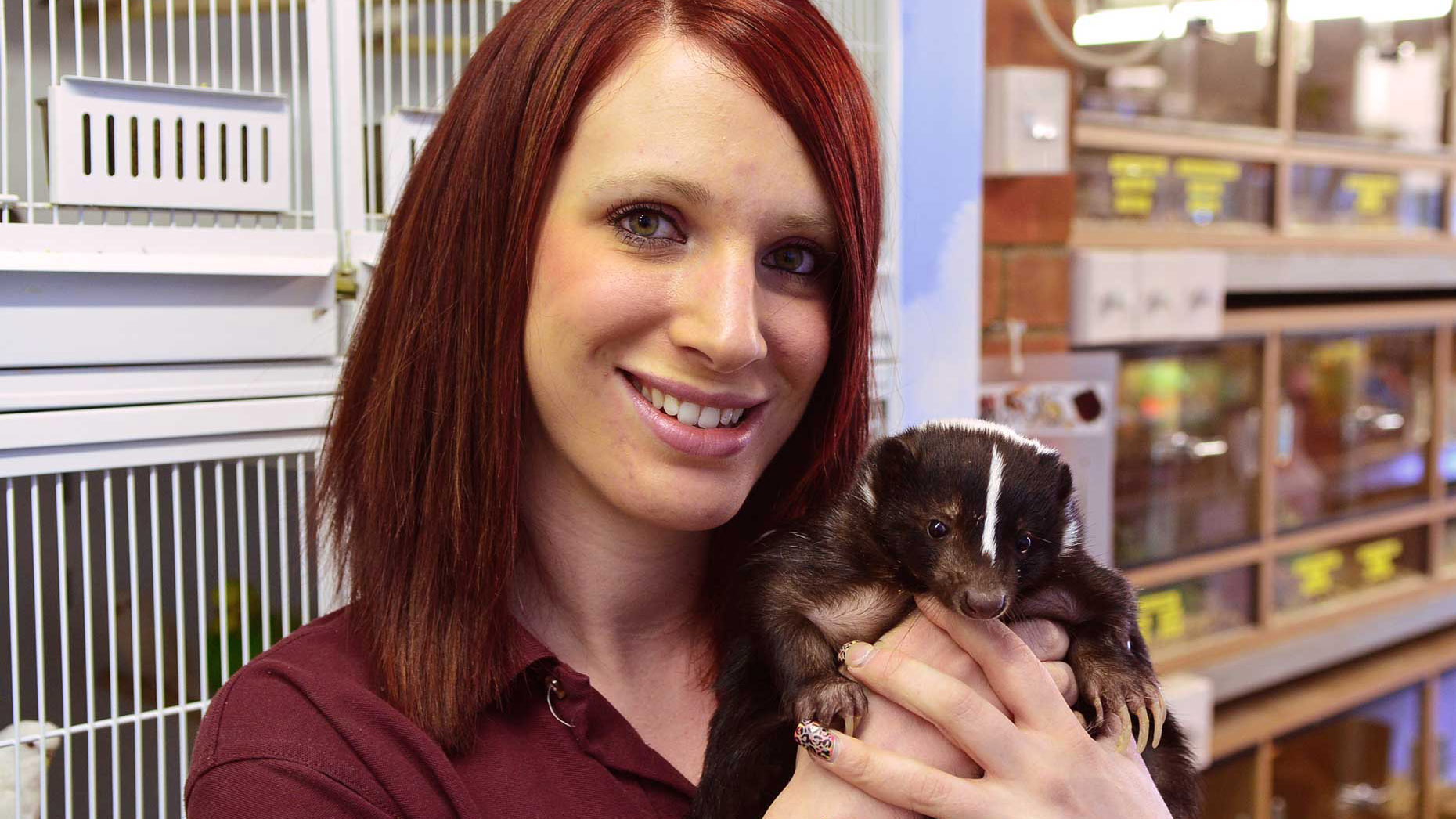 A popular pet skunk which lived in a Lincoln pet shop unfortunately had to be put to sleep this week.
Phoebe the skunk (3), owned by Alyss Dickinson from Lincoln Reptile and Pet Centre on Newark Road, was put to sleep by her vet on March 17.
She was put to sleep due to a broken bone discovered in her bowels, causing her discomfort.
Alyss and shop owner Wendy Dickinson considered an operation undertaken by a specialist vet, but due to other long-term illnesses, the pair felt she would not survive an operation.
As previously reported, when the Dickinsons first rescued Phoebe, she had a womb infection which spread to her scent glands (then removed), plus a liver disease.
These were managed by constant trips to the vet.
Hundreds of tributes have been left on Phoebe's Facebook page, which is followed by thousands of people across the world.
Phoebe became such a popular skunk in the local area due to attending fundraising events around the city to help raise cash for local charities, and Animal Encounter party events.
She also made national headlines in 2011 when she escaped from the family home in Branston and went missing for four days.
Lincoln Reptile and Pet Centre now have a small memorial corner in the pet shop, for people to leave messages of condolences, support and memories of the famous skunk.