March 5, 2014 10.00 am
This story is over 116 months old
Tips for caring for your brilliant bunnies
Rabbit care: Lincoln RSPCA's Amy Clarkson explains some important care tips for rabbits, as well as introducing some special friends.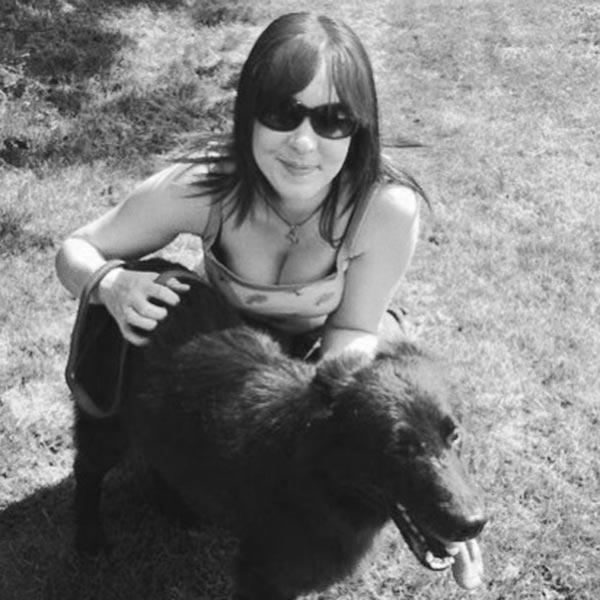 Rabbits are one of the most common pets in the UK today – not surprising when they are affectionate and endearing animals, who are so fascinating to watch. Like any pet, keeping a rabbit is a big commitment, one that not everyone realises when adopting a bunny.
Rabbits come in many different shapes, colours and sizes, and are a big hit amongst children. However, they do cost money, and their vet bills can be just as expensive as ones of a cat, so it is really important to think about these things before adopting!
They're active little creatures, and need plenty of space to run and jump, as well as snuggle up and snooze. One of the most important factors blasted around the Rabbit Welfare Association is "a hutch is not enough" and I cannot begin to say how much I agree with this statement – their hutch should be their place of sleep, not a place of confinement.
Wild rabbits live in colonies, and they're never alone – so it's always important to make sure they have plenty of company; from a bunny companion and yourself as their human. They love you unconditionally, so it's important that you do the same.
Sadly, every Easter, we seem to have more and more bunnies being abandoned or given up – one can only assume that these have been bought as pets for Easter (a real "perfect" Easter Bunny) and then they've not lived up to their expectations – they're prey animals, so they are naturally shy and quiet. They're also not easy to pick up sometimes, and that can cause problems when owners want to handle them all the time. My bunny, Lillie, is exactly that: she's had a tough start to life, and is only now realising that it's okay to be handled. She just needs time, and that is something I am more than willing to give.
In the branch at this moment in time, there are 24 bunnies for adoption who are all waiting for their forever homes.
This week, we took in thirteen rabbits who had been kept in tiny hutches for the majority of their short lives – the moment they stepped out into the garden at their foster home, they were jumping and twisting in the air ("binkying" as bunny lovers know it) as if they had never seen grass before. There are eight girls and five boys; all of whom are up for adoption, and having met ten of them, I can say they are absolute little poppets.
As well as the thirteen newbies, we have some special couples who have been in care for a lot longer than they should be.


Mildred and George are a mother a son duo, who sadly have been in care for almost six months. This is completely astonishing as they are lovely little bunnies and not particularly old either; Mildred is two and George is one.
When they came into care, they were both kept in separate small cages. Their foster mum bonded them back together so they wouldn't be alone and they've been inseparable ever since. Mildred and George are beautiful Dutch bunnies in the classic black and white, and they are waiting patiently for their forever home.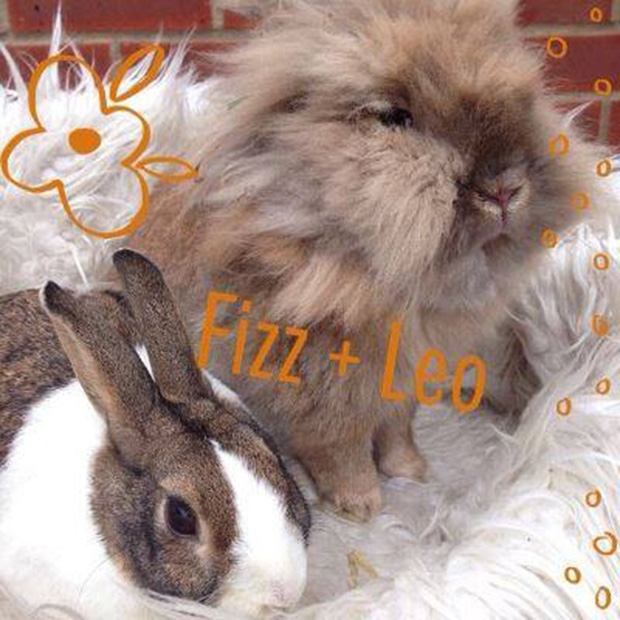 Our second special couple is Fizz and Leo, both aged two years. Both these bunnies were adopted out, but sadly through absolutely no fault of their own had to come back into care. Fizz had to undergo emergency surgery last year to remove her back leg as she had broken it, most likely when digging. Leo had dental issues in the past, and when he came into care, Leo had horrific injuries to his nose which required staples to secure his nose back on. Since returning into care, Fizz and Leo have had little interest. Who wants a three-legged bunny and one with a history of dental, right?
These bunnies really do deserve a chance of a perfect forever home. To meet any of our bunnies, please contact Dawn, their foster mum on 07836226068.