April 28, 2014 10.20 am
This story is over 92 months old
E-ticketing system launched for 130th Lincolnshire Show
130th Lincolnshire Show: The 2014 Lincolnshire Show is set to stun with exciting new attractions and a new e-ticketing system.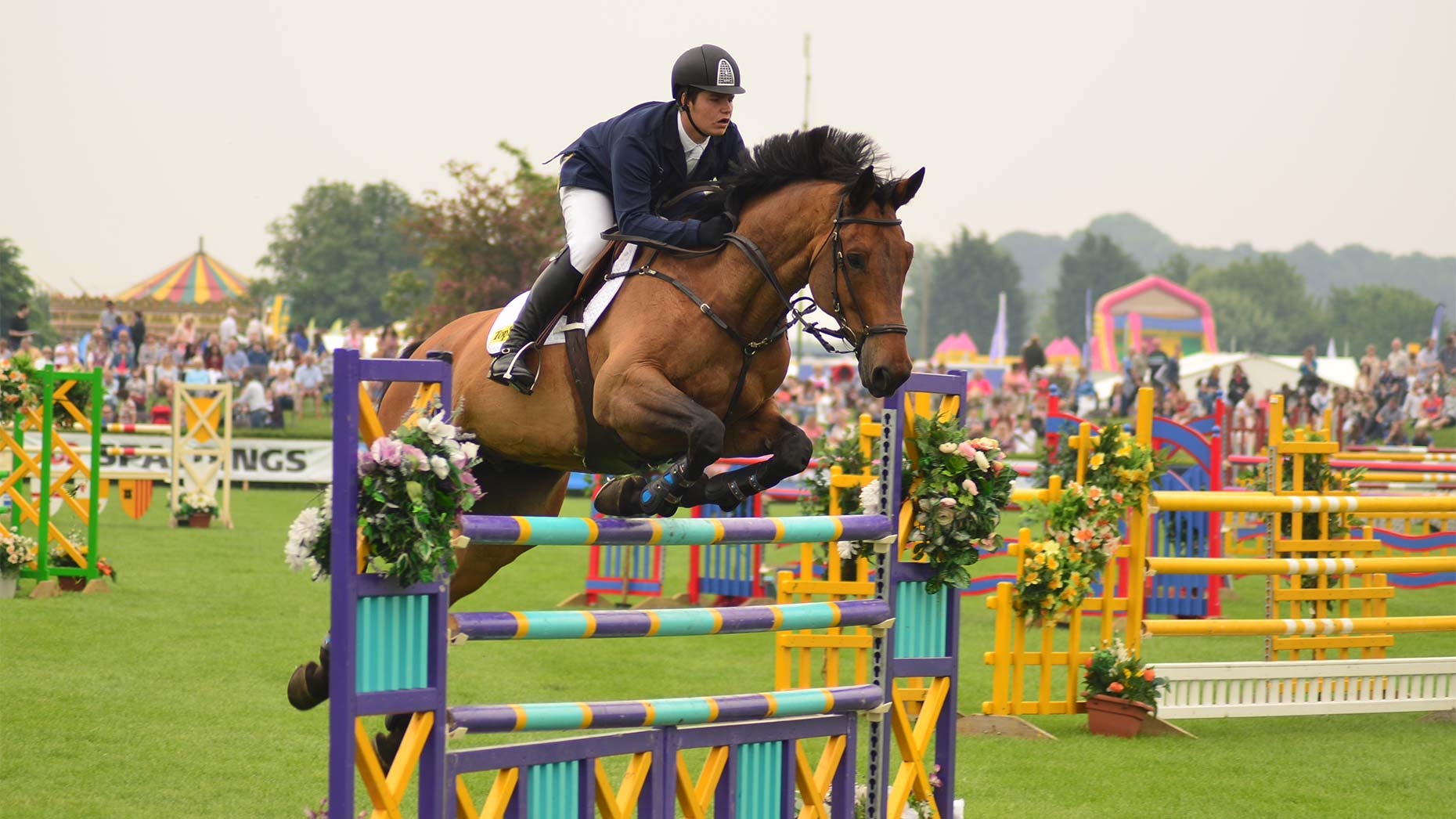 The 2014 Lincolnshire Show is set to be one of the grandest in history, as organisers celebrate its 130th year.
Visitors to the annual show, which takes place at the Lincolnshire Showground on June 18 and 19, will now be able to use an e-ticketing system for the first time.
Tickets can be bought online for the event, showcasing hundreds of attractions, thousands of award-winning livestock and exciting displays.
Jayne Southall, Director of the Lincolnshire Showground and Lincolnshire Agricultural Society, said: "The Lincolnshire Show is undoubtedly a county institution and we are immensely proud that this is our 130th year and the show is bigger, better and more diverse than ever.
"2014 is going to be a phenomenal show as we have such a huge range of attractions and activities for the whole family.
"No matter what age, the show offers a jam-packed day out for everyone to see, experience, taste the best of Lincolnshire – be it from entertainers, farmers, producers or retailers.
"Now we have introduced our paper-free, quick and easy e-ticking system, I expect we will welcome even more guests this year."
Tickets
Advanced Tickets: (a booking fee may apply)
Adult £18
Child £6
Young Person £16
Family Ticket £38
On the Gate:
Adult £22
Child £7
Young Person N/A
Family Ticket £47
Top events to look out for
The headline attraction of this year's show will be the RAF Falcons parachute display team, who will perform an awe-inspiring military parachute freefall display – including advanced manoeuvres and falling speeds of up to 120mph.
Broke FMX, features a motocross bike athletics group pulling acrobat stunts at 35 feet in the air.
Doctor D's Science Workshops will wow children with awe-inspiring science demonstrations and experiments.
The Food Court will be filled with skilled chefs celebrating the best of Lincolnshire produce during the show. There will be cooking demonstrations from a range of local producers, including multi award winner Redhill Pork and Grimsby Fish Merchants Association – who supply 70% of the nation's chilled seafood.
Crowds will be delighted by floral decoration and flower shows, a sporting showcase, main ring entertainment, craft tents, animal displays, plenty of fantastic retail opportunities – and lots of live music.
There will also be entertainment by Simon Whitehead, a professional ferreter who will wow the crowds with his ferrets and their skills.
Kids will be inspired in the Discovery Zone, with workshops, comedy theatre and fun-filled entertainment provided by Lincoln Inspired.
The Cuerden Falconry Display – with more than a dozen of the world's most amazing birds of prey, and Jive Pony – the UK's talented female equestrian display team – will return, with their skipping horses and hula hooping horseback ballerinas.
Don't forget to look out for the Chainsaw Sculptures and the humorous and educational live Sheep Show in the Countryside Area.
This year will also see a return of the Schools' Challenge, where pupils from 45 schools will be competing against each other in a variety of challenges looking at the environment, sustainability, and agriculture.