April 5, 2014 3.15 pm
This story is over 114 months old
Jade Etherington: The cost of success
Meeting Jade: On her return to Lincoln, Winter Paralympic medalist Jade Etherington said she made many sacrifices to achieve her dream.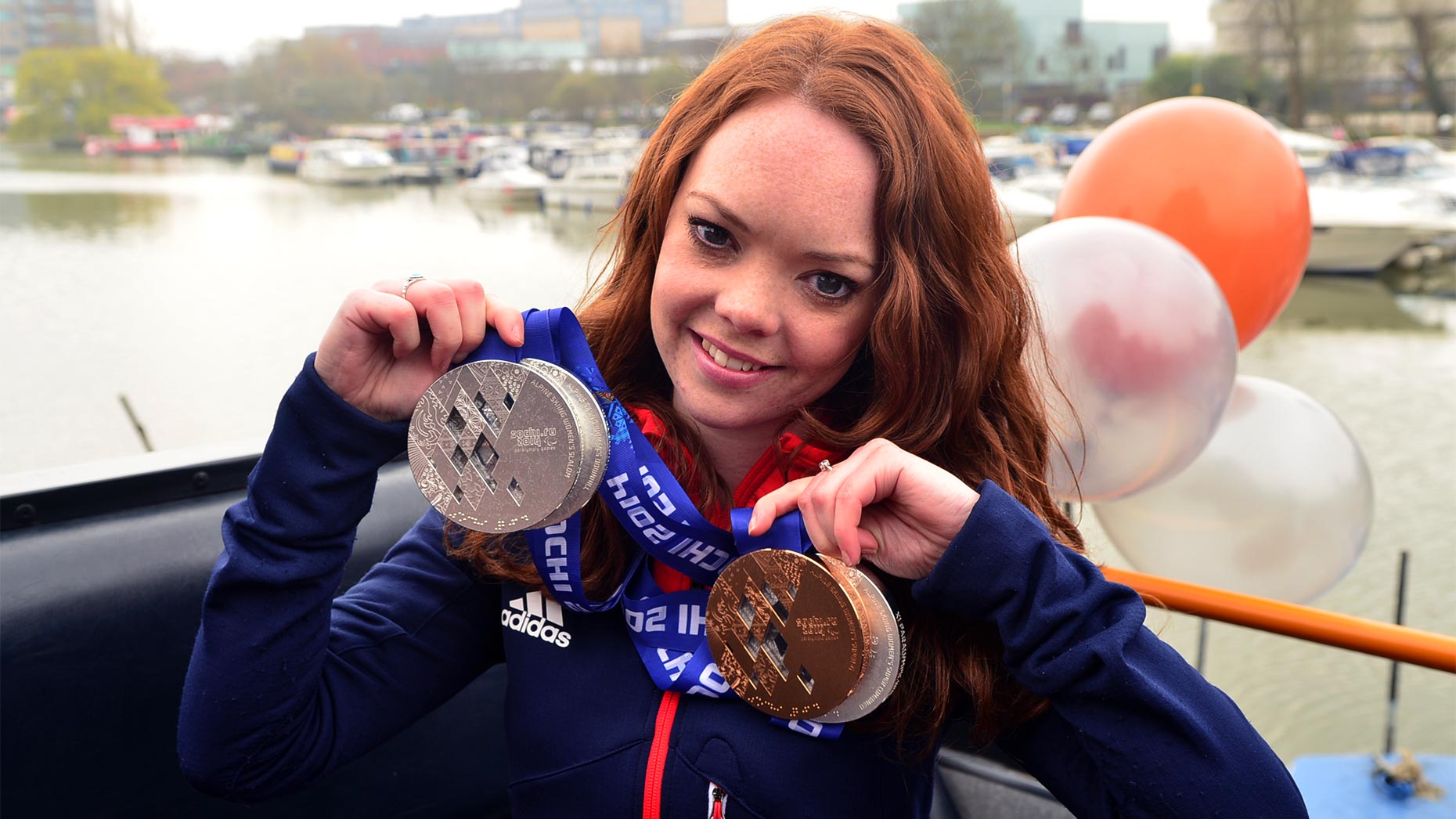 On returning to Lincoln after a historic performance at the 2014 Winter Paralympics, Jade Etherington said she had to overcome many obstacles and sacrifices to achieve her dream.
Jade (23) greeted her fans from a special open top tour bus on April 4. The 16-mile route saw residents, schools and organisations gathering at the roadside to cheer for Jade and congratulate the Paralympic hero.
Jade told The Lincolnite: "It's so weird that everybody knows my name.
"Skiing isn't really something that people in Lincoln or even the United Kingdom follows so I never imagined that so many people would be getting up early to watch me and support me. I'm really grateful that people have taken an interest."
Jade's ski racing career stemmed from an early love of the sport. She said: "My mum, my sisters and I all suffer from Glaucoma and Axenfeld Syndrome.
"We'd go on lots of skiing holidays and dad would lead us. I am a big believer in inspiring confidence in young people and my parents certainly do that.
"My mum is my biggest inspiration. She is completely blind and has never even seen my face, but she takes life by the horns and encourages me and my sisters to go for any dreams that we have. I want to pass on that lesson to young people and that's the attitude I want to encourage with my teaching."
Jade completed her training in Sochi while continuing to study for her PGCE teaching qualification. "Teaching will be my next challenge," she said. "I always want something more and am looking ahead."
Jade's journey to the Winter Paralympics was a slippery slope. Among other obstacles such as minimal funding, Jade's search for a new guide found Caroline Slater in the nick of time.
"A year ago I had limited funding, no guide and was suffering an injury", she said. "To be here today with four medals around my neck is crazy.
"There are so many sacrifices I have made to get where I am. Not seeing my family and friends has been heartbreaking, missing out on my sisters' birthdays, money, not getting a job, all these things try to knock you back.
"I must have cried a hundred times while I was travelling. But since I have been back all I have done is smile.
"There were some really hard times. Sometimes I would think about having another ten months to go when I couldn't feel my feet and I ached from head to toe.
"I still haven't decided whether or not I will compete in skiing again.
"Once I am teaching it will be very much all or nothing so I will have some big decisions to make. Caroline and I would have to pay £10,000 just to have our names put on the team," Jade said.